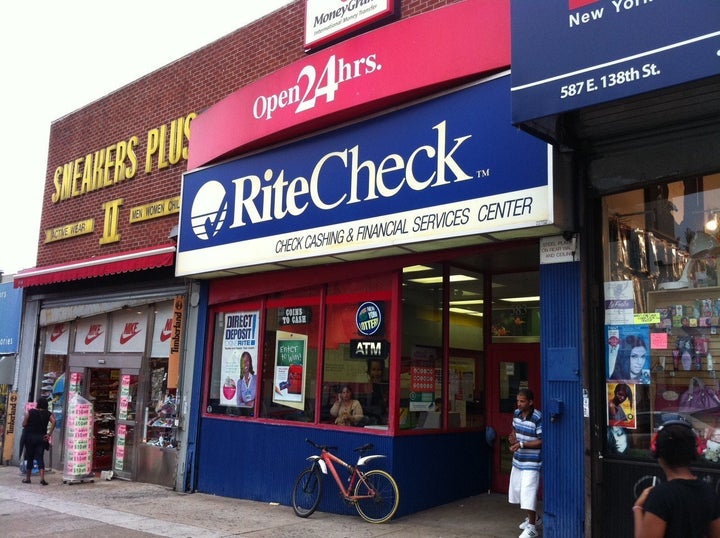 NEW YORK -- On a recent summer morning at a noisy South Bronx intersection, a man walked into RiteCheck, a check cashing store, to use the ATM machine. The closest bank, Chase, is around a mile away.
After sliding his prepaid debit card through the reader, the man continued trying to withdraw funds from his pending balance rather than his available balance. He was declined three times before he figured out the proper procedure. When he was finished, the man had paid at least $4.50 in unnecessary fees for the small amount of cash he withdrew.
For some Americans, that annoyance might simply mean one less lattè. But for the poorest in the United States, it's the routine cost of accessing money and can represent a significant chunk of monthly spending income.
"Our customers want liquidity," said Joseph Coleman, the president of RiteCheck and board chairman of the trade association Financial Service Centers of America. "Cards are sticky and put cash at arm's length."
But sticky or not, cards are coming for people who often make use of check cashing stores like RiteCheck. Starting in March 2013, the government will stop issuing paper checks, including ones for Social Security, disability or other benefits. Recipients will receive payments through direct deposit into a bank account or a prepaid card, including the government's own GoDirect card, issued by Comerica Bank. By 2033, the paper check may be extinct altogether, according to a paper published by the Federal Reserve of Philadelphia.
Check cashiers like Coleman have entered the debate around the new paperless program, saying they aim to protect the poor against common fee pileups for withdrawals even as they have a reputation for charging fees in the first place.
The check cashing industry may be a dubious defender of the poor, but its call to preserve cash and checks -- the lifeblood of the check cashing business -- highlights the debate over how the shift toward an electronic money ecosystem could affect the lowest-income Americans.
To hear bankers, entrepreneurs, and even policymakers tell it, cash is unsafe and expensive. The move to electronic payments will bring millions of people onto the financial grid, provide greater financial security, and improve economic mobility and opportunity for those who are unbanked, or typically those who are too poor to qualify for a checking account. It will also provide a massive cost savings to the government.
Rachel Schneider, vice president of innovation and research at the Center for Financial Services Innovation, or CFSI, a research organization that studies payment choice and poverty, argued that the short-term pain of transitioning to electronic payments is outweighed by the long-term benefits. One of the ways electronic payments can help the poorest is with timing in paying bills, she said.
"For households at break-even, timing is everything," said Schneider. "There is an intense need to budget in a sophisticated way ... Payment innovation is coming, and hopefully some of it will make real-time payments easier."
The check cashing industry views the issue as one about preserving payment choice options. Coleman listed other problems he's witnessed as people are forcibly on-ramped into the new payment method: ATMs have a daily maximum withdrawal limit, it's difficult to get every last penny off a prepaid card in cash, and some cards have intricate fee structures and usage restrictions.
In New York state, a check cashier charges $15.20 -- or 1.9 percent -- to cash an $800 check. Check cashing fees are set by each state, and New York has some of the lowest fees in the country. But even 1.9 percent is a high and real cost for low-income customers to pay in exchange for walking out the door minutes later with almost $785 in cash. A money order at RiteCheck costs between 89 cents and $1.29. Bill payments cost $1 each.
Prepaid cards, an alternative to cash and checks for those without permanent banking arrangements, can also include substantial fees. The Chase Liquid prepaid card is the bank's newest offering targeted at poor consumers as an alternative to a checking account. It costs a monthly minimum of $4.95, plus $2 (in addition to other charges) for every withdrawal from a non-Chase ATM. A money order costs $5 at Chase. Bills can be paid electronically for free. With realistic usage, fixed and variables costs for a Liquid card could easily add up to $15 in one month for one customer.
Some banks appear to have mixed feelings about serving the poorest customers, even as others like Chase court them. Bank of America has shuttered a number of branches this year, many in lower income areas, according to the Charlotte Observer.
As check cashing stores, prepaid card companies and banks jockey to hold on to and capture new business from customers in low-income neighborhoods, many people are focused on one irrefutable fact: There is just not a lot of extra money circulating.
A retired woman on St. Ann's Avenue, a few blocks from the local RiteCheck, said most people in her Bronx community use the ATMs at the corner deli as their primary banking location. When asked about typical banking habits in the community, the woman's husband let out a chuckle.
"Banking? There ain't no money," he said.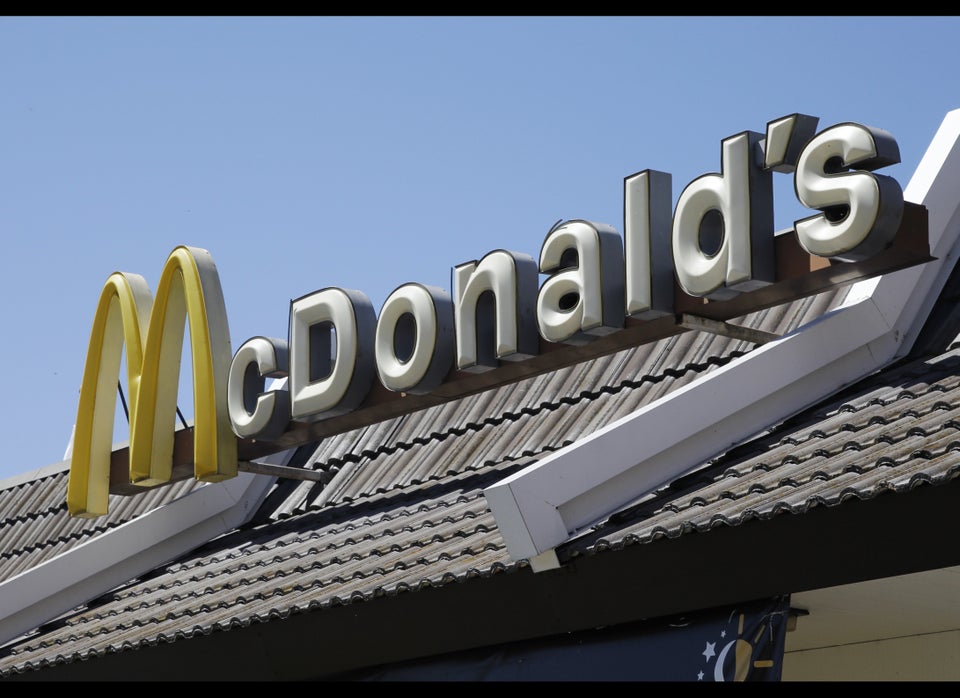 Weird Reasons That People Get Fired
Popular in the Community