Few things are as annoying for brides and grooms-to-be as guests who forget to RSVP. Is it really that difficult to check a couple boxes and put a self-addressed envelope in the mail?
One way to encourage guests to send those wedding reply cards back ASAP is by making them fun and memorable. Below, 12 clever ideas that'll get guests hyped about the wedding.
Free booze? Say no more.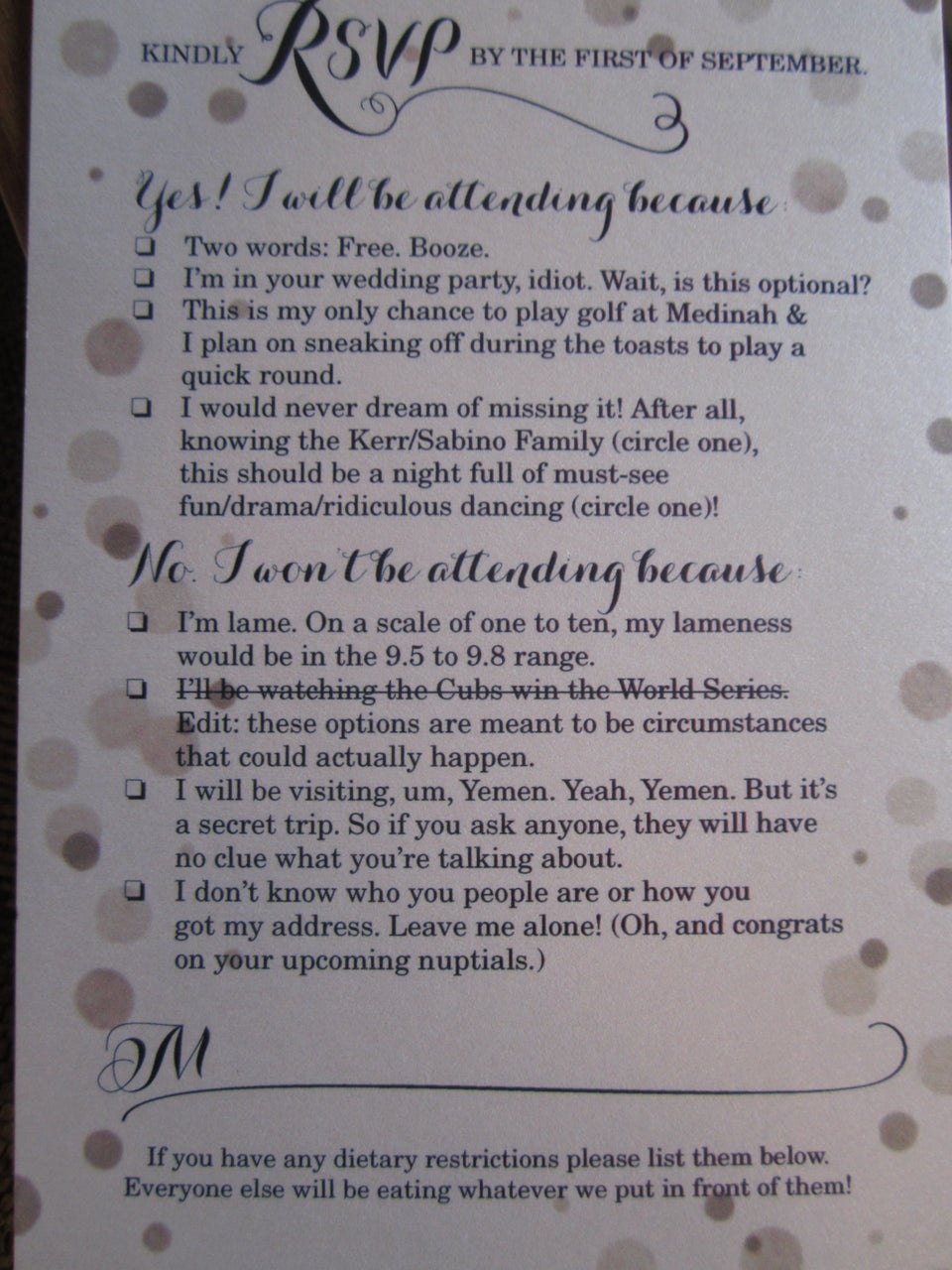 Katie Kerr and Chris Sabino
And if you plan to get really drunk, a warning would be nice.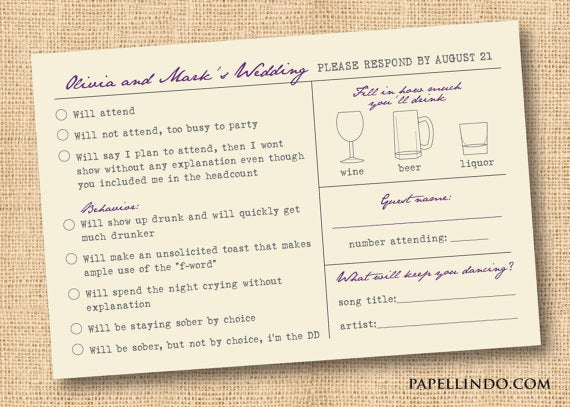 Mad Libs for the young at heart.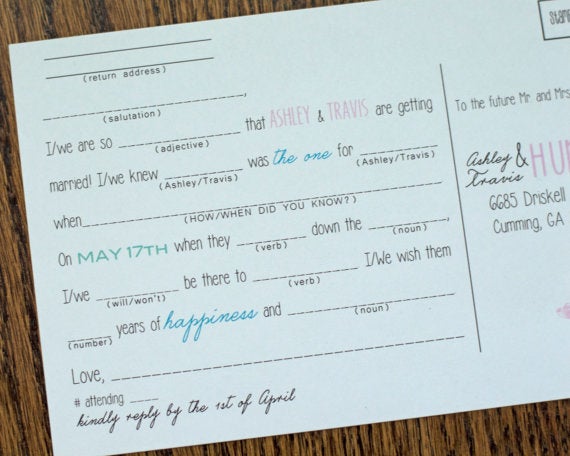 Bonus points for a cheeky post script.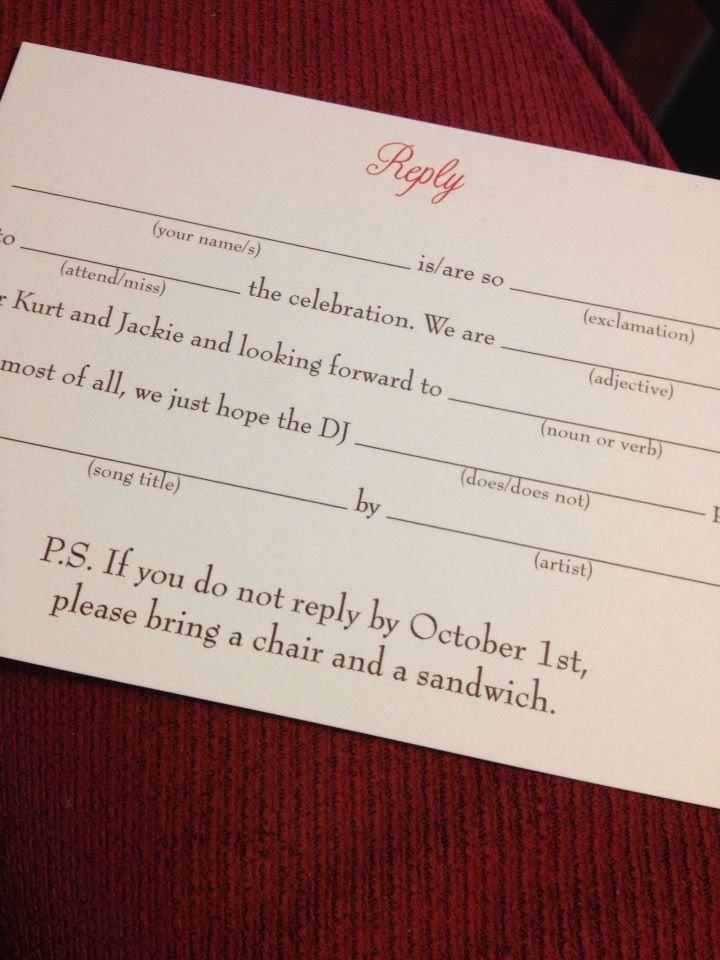 The excitement-o-meter is a nice touch.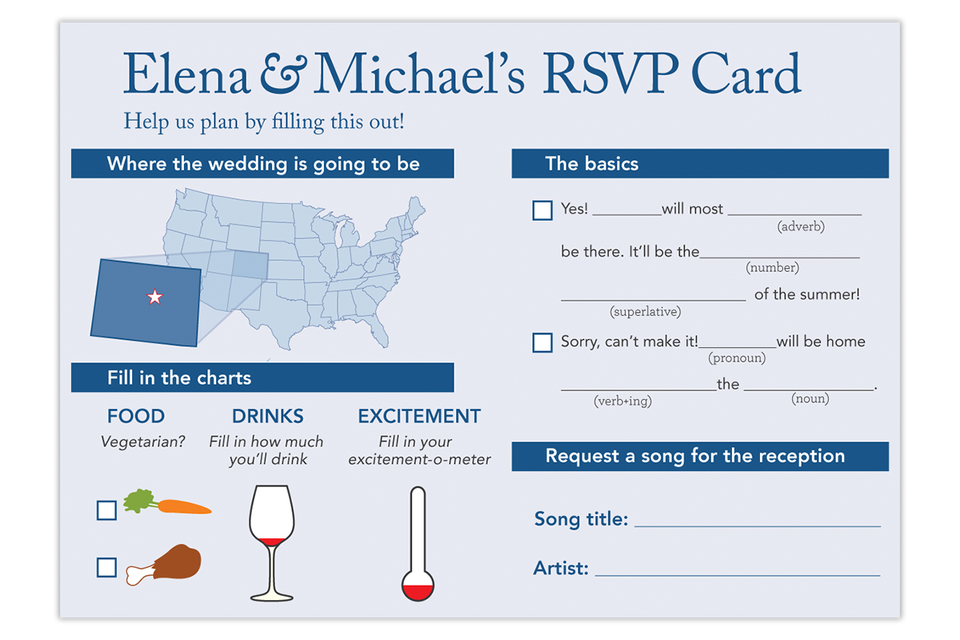 Be there or be square.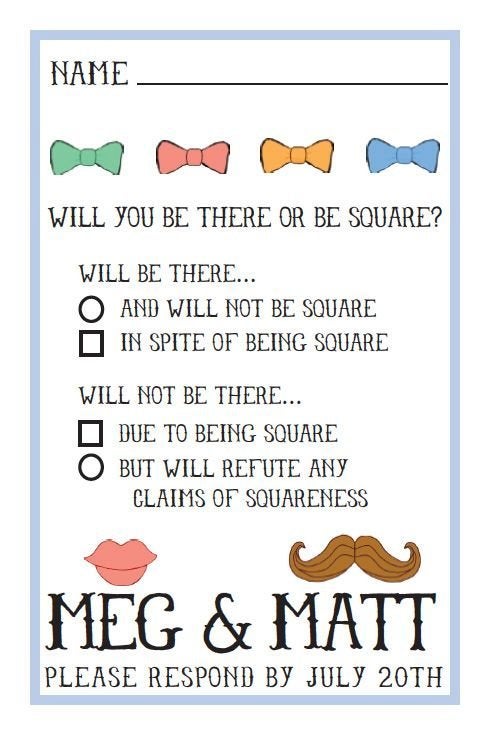 So in > So lame.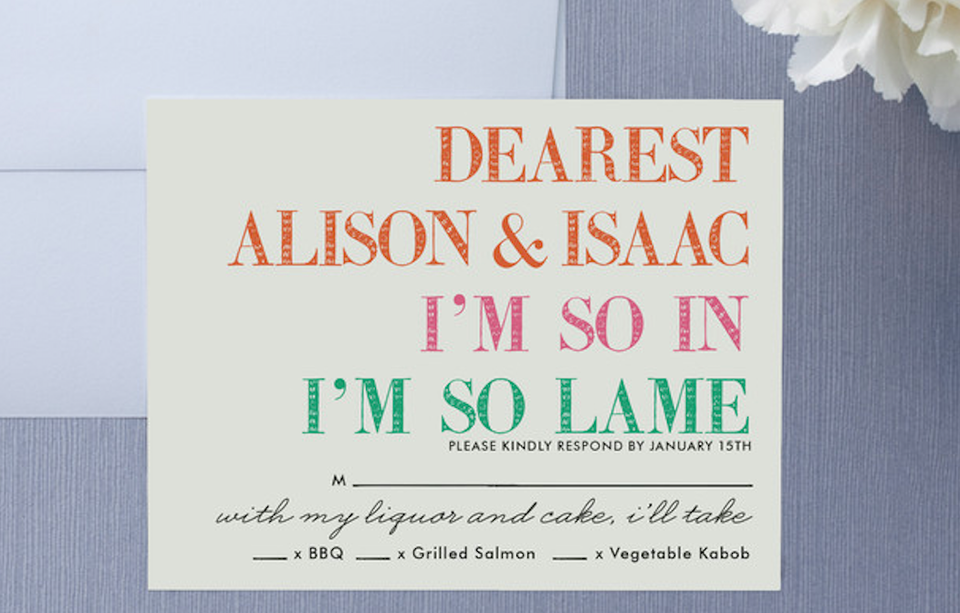 Hightail it to the dance floor when the DJ plays your song.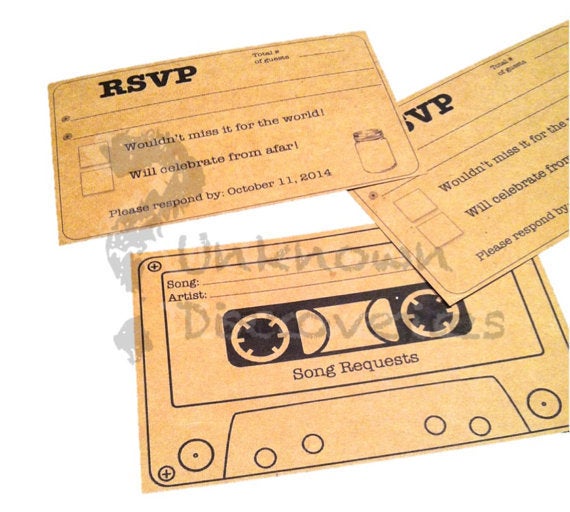 Honesty is the best policy.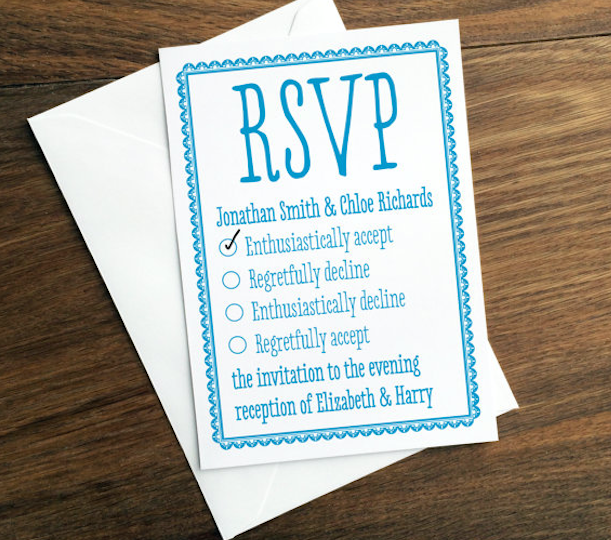 And your enthusiasm is most appreciated.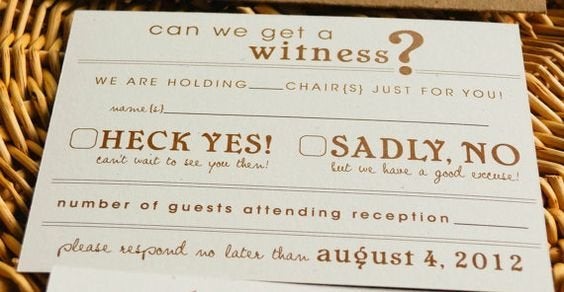 Don't forget your party pants.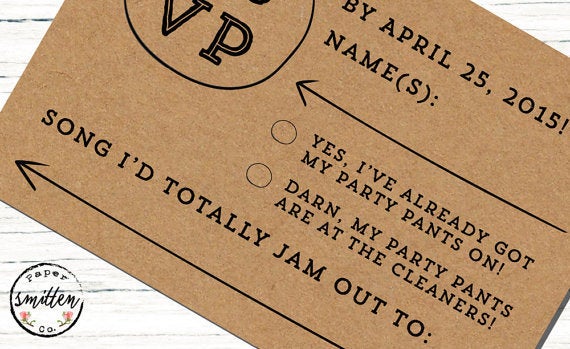 You better have a damn good excuse.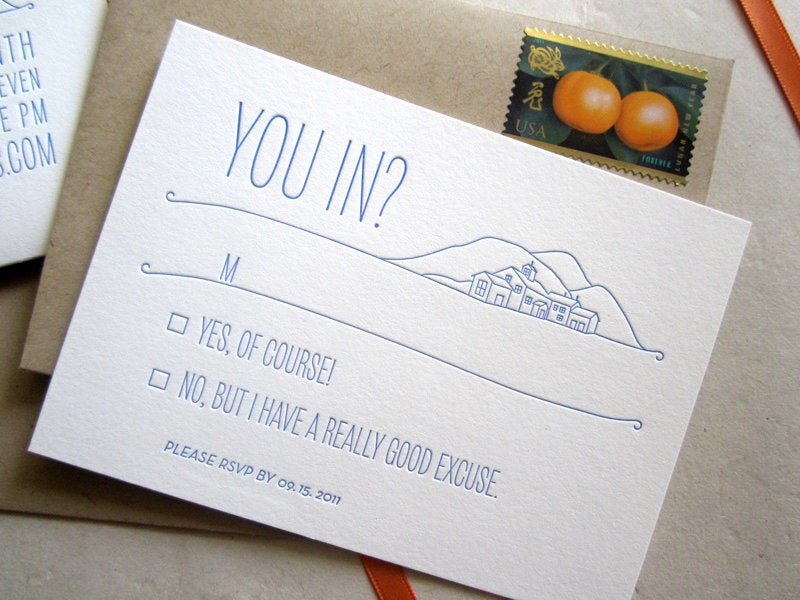 Related
Before You Go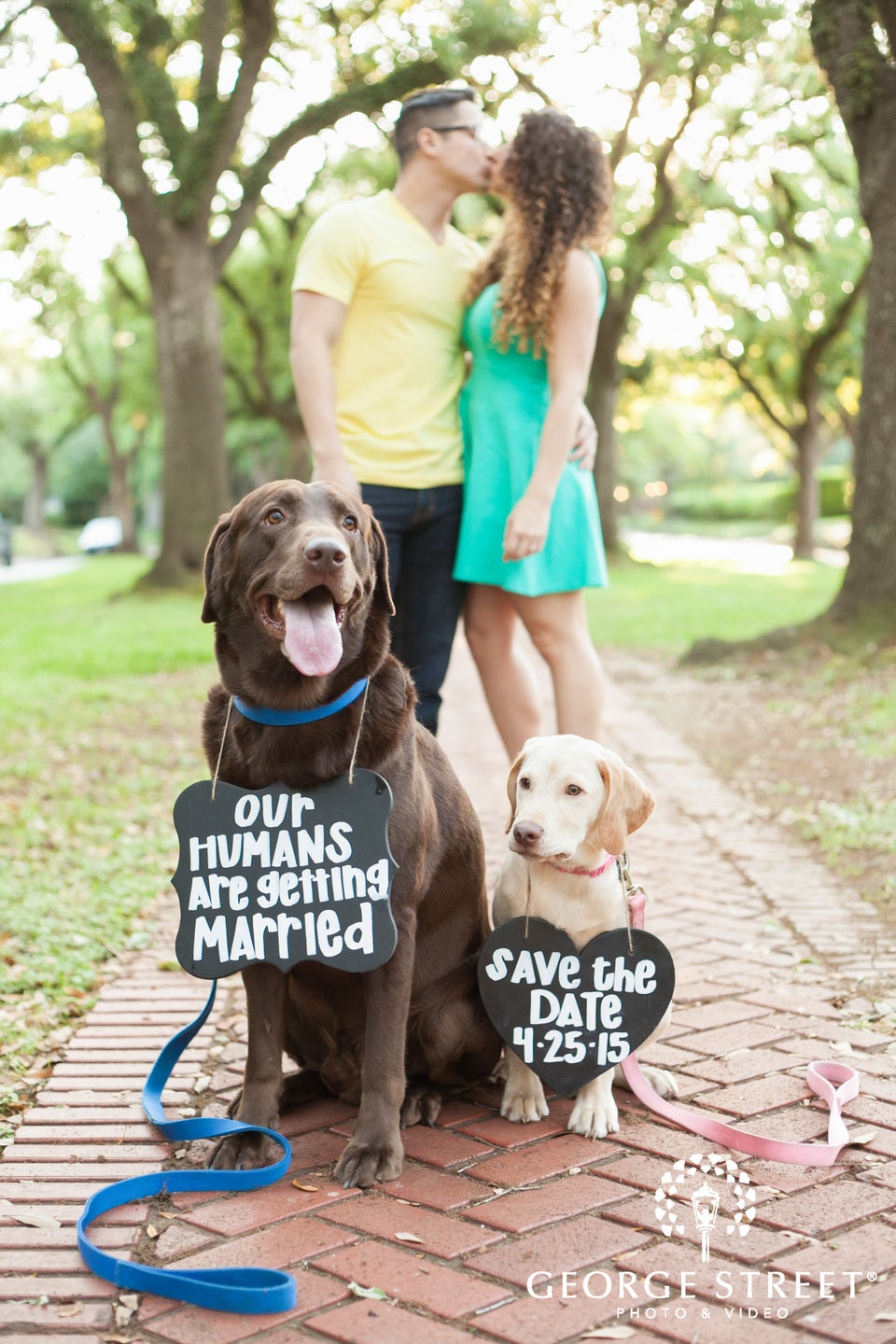 Wedding Save The Dates