When Kate Collinger was 11 years old, her mother was dying of cancer.
For the last year of her mother's life, Kate and her family devoted their energy to traveling to places like Disney World and Palm Springs, spending time together and making memories. But as Kate told Oprah back in 1997, a few months after her mother died, it wasn't any particular adventure that stood out the most from that time with her mom. It was a simple box of cereal.
"We went to Palm Springs on family vacation and she was in bed, but I came home after swimming. She said, 'Can you get me a bowl of Cheerios?'" Kate said. "I remember that... And about a week before she died, before she went into the hospital, I was in their room sleeping. I said, 'Mom, will you wake me up if you go downstairs to eat a bowl of cereal?' She said yes, so at 2 o'clock in the morning, we both went down and we ate cereal together."
After telling that story on "The Oprah Winfrey Show," Kate became known as "the Cheerios girl."
Her sweet Cheerios moment became unforgettable to those who heard it, including Oprah. Today, Kate is 30 years old, and "Oprah: Where Are They Now?" followed up with her to learn about her journey in the years since losing her mother.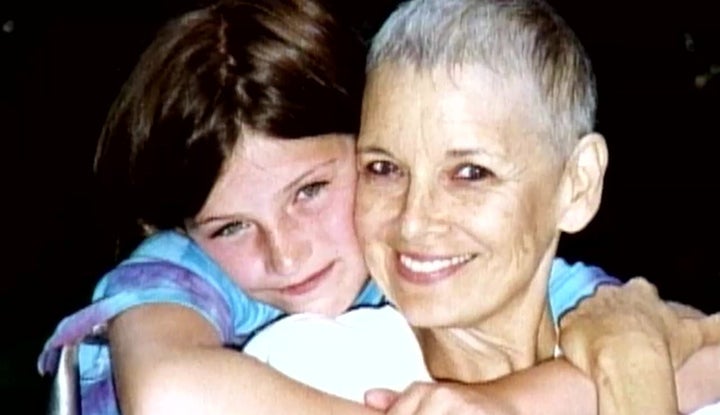 As Kate describes in the above clip, her life began taking a dark turn during her freshman year of college at Northwestern.
"I was in a deep depression. I wasn't getting out of bed, I wasn't showering, I was over-eating," she says.
So, Kate ended up seeing a psychiatrist, who put her on an antidepressant. "He said, 'If she's bipolar, this could flip her,'" she says. "For people who are put on antidepressants who are bipolar, it has the capacity to anti-depress them so much that they'll be sent into a manic episode."
That's what appeared to happen to Kate.
"All of a sudden, I was feeling 'good.' I didn't need therapy anymore. I didn't really need to eat because I wasn't really hungry anymore. I didn't need to sleep because I wasn't really tired anymore," Kate says. 
The coed says she also began engaging in risky behavior ― and received a startling wake-up call.
"In November 2005, I took a hallucinogenic drug with a friend and got in a car, blacked out. I wake up and I'm pressing the accelerator of the car, having no idea why I wasn't going anywhere. I look up and there's an electrical post about 10, 15 feet from my face," Kate recalls. "They took me to the hospital, and that was my induction into a 12-Step program."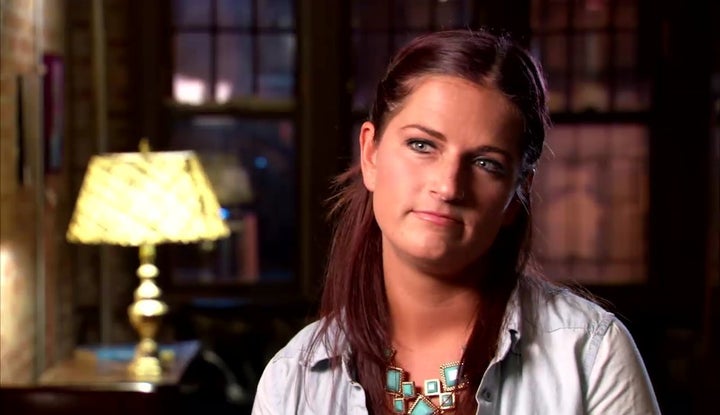 That year was also the year Kate was diagnosed with Bipolar I. Today, she says she is focused on making proactive choices each day to live a healthy, balanced life.
"It feels like it's been a very long road. I'm telling a very different story than I did when I was 11 years old," she admits. 
Kate's family and friends, she adds, provide the unconditional love and support she needs to help her through it all, and her late mother is still a big part of that. 
"She passed away almost two decades ago, but she shows up for me when I hear 'It's a Wonderful World.' That was her favorite song, and that comes on sometimes exactly when I need it to," Kate says. "In the letter she wrote to me before she passed away, she said she'd always be in my corner, cheering me on." 
Kate may say she's telling a different today nowadays, but she still believes strongly in the profound power of life's little moments.
"That inherent feeling I had as a little girl when I talked about the Cheerios experience still is very present for me," Kate says. "It's not about the vacations or the money or whatever. It's about the intimate moment of connection that you have on a daily basis with the world around you."
She continues, "The magnitude and scope of the relationships and love that I have in my life today ... that's what's so profound and important and incredible to me." 
Another 11-year-old's inspiring update:
Calling all HuffPost superfans!
Sign up for membership to become a founding member and help shape HuffPost's next chapter
BEFORE YOU GO
PHOTO GALLERY
The Power Of Healing