 General Mills is giving Cheerios a protein boost in hopes of strengthening soggy sales.
The newest offshoot of the 73-year-old cereal brand, "Cheerios Protein," will have four more grams of protein per serving than Original Cheerios (before adding milk), the company said Wednesday.
It also will come in two flavors: Oats & Honey and Cinnamon Almond.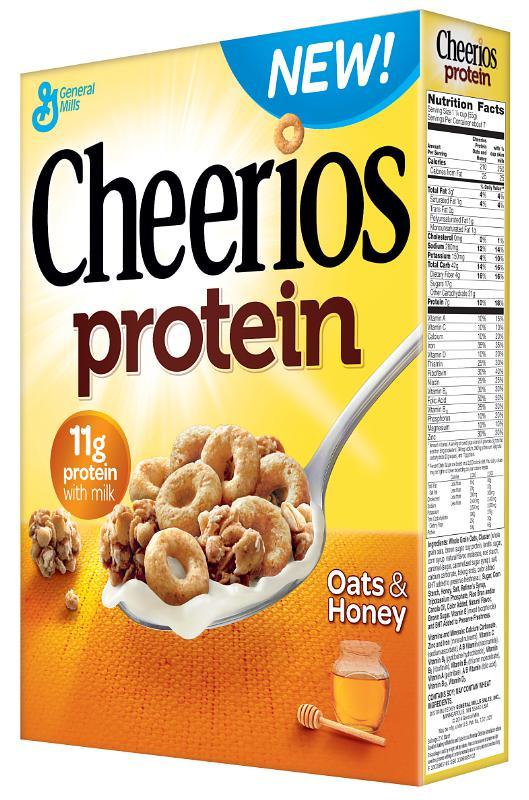 "We focus on providing products that we know that consumers want," Mike Siemienas, a General Mills spokesperson, told The Huffington Post by phone. "Obviously protein products have become very important to consumers."
Online searches for yogurt have skyrocketed in the last four years, while searches for cereal have remained flat, according to an October 2013 report from Janney Capital Markets: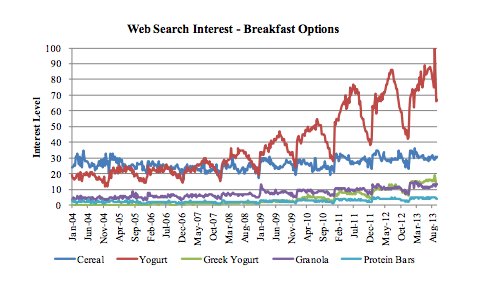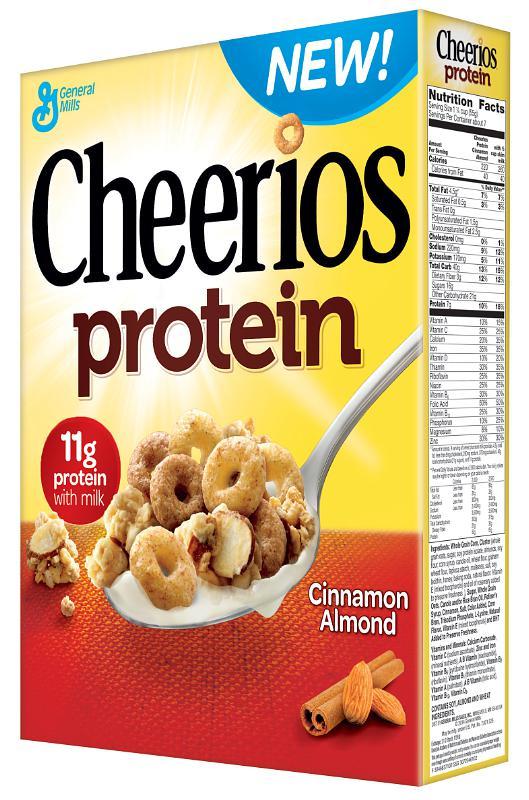 "Protein has obviously gotten popular, especially with the emergence of Greek yogurt," Erin Lash, an analyst at Morningstar, told HuffPost. "So you've seen General Mills and Kellogg's tout the value and the health benefits of their cereal line ups."
Cheerios Protein began shipping to stores this week and should reach shelves around the country over the next month, General Mills said.
In January, General Mills removed all genetically modified ingredients from Original Cheerios. The company said it's too soon to tell if the new packaging promoting Original Cheerios as GMO-free has helped. But the company's decision in 2008 to reformulate Chex as a gluten-free cereal led to an uptick in sales for that brand.
Lash, for one, says Cheerios Protein could be a hit. After all, she said, Chocolate Cheerios worked out pretty well.
Related
Popular in the Community