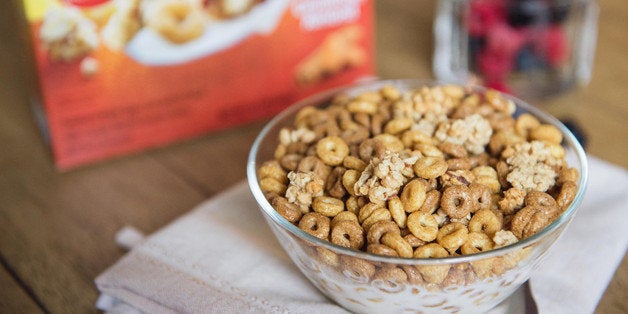 Like a scrawny man with a romantic life as puny as his biceps, General Mills is hoping that protein can lead the way out of adversity and toward success.
This month, the food manufacturer launched Cheerios Protein in an effort to lure health-conscious breakfast eaters back from the high-protein land of Greek yogurt and scrambled eggs, after seeing sales of its breakfast cereals decline for years. Each one-and-a-quarter cup serving of the new cereal contains 7 grams of protein, more than double the 2 or 3 grams in a serving of traditional Cheerios. The front of the box touts the fact that adding a half-cup of skim milk bumps that total up to 11 grams -- nearly as much as in a container of Greek yogurt.
There's no doubt that Cheerios Protein are on-trend. Protein is far-and-away the "it" macronutrient of the moment, if only because the other three (fats, carbohydrates and alcohols) have been vilified by successive waves of popular diets. Many people perceive higher-protein foods as more filling and more conducive to muscle-building than lower-protein counterparts. And though a few other food companies, such as Taco Bell and Newman's Own, have tried to cash in on its popularity with higher-protein versions of existing products, none are as popular as Cheerios.
But timeliness is nothing without tastiness. So we tracked down samples of the two flavors of Cheerios Protein -- Oats & Honey and Cinnamon Almond -- and tasted them to see how they were.
The most obvious difference between Cheerios Protein and regular Cheerios is the addition of what look like oat clusters, the kind you might see in granola. These "clusters" actually contain the bulk of the added protein in the cereal. Though their primary ingredient is, in fact, "whole grain oats," they also include soy protein and, offputtingly, lentils.
Mercifully, our taste testers did not report the cereal tasting like dal. Instead, they found Cheerios Protein to be, broadly, a lot like regular Cheerios. Many noted that the texture was a little more "robust" and firm than traditional Cheerios, but no one reported off flavors. It seemed like they were sweetened and flavored a little more aggressively than normal Cheerios, perhaps to mask the taste of the clusters. But the overall reception was very positive. Below are some specific thoughts on the two flavors.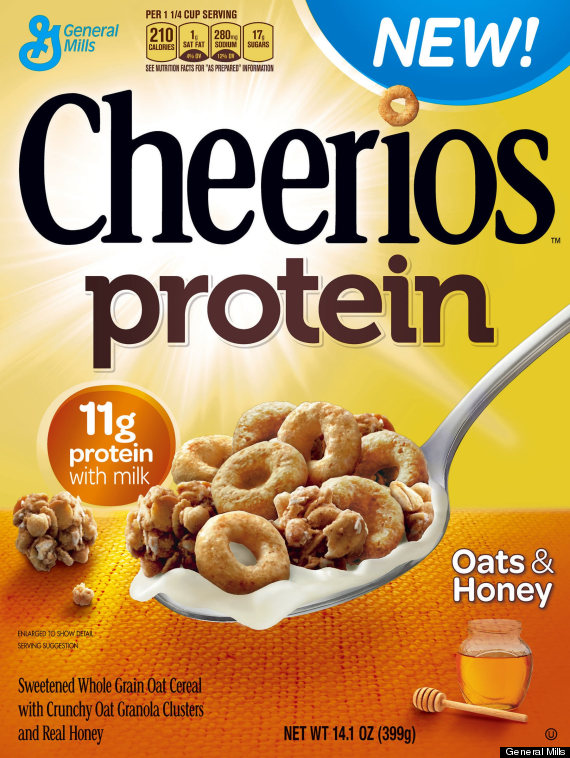 About Oats & Honey, HuffPosters said: "I am anti-processed protein foods, so I was biased against them. But I liked them a lot!" "I still prefer regular Honey Nut Cheerios." "It stayed true to the flavor profile of Cheerios and I loved the clusters of oats."" Similar to Honey Nut Cheerios, but more natural-tasting."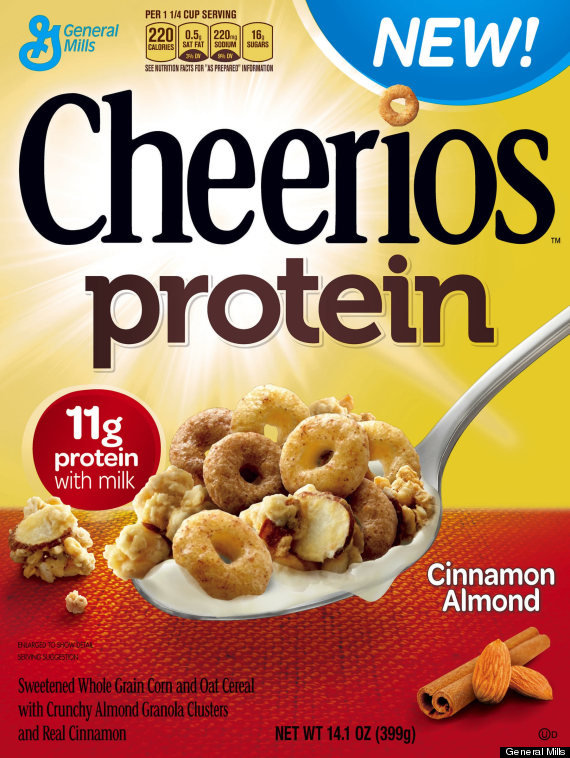 About Cinnamon Almond, HuffPosters said: "I could definitely see myself snacking on this without milk. I'm not a fan of Cheerios in general, but I can get behind this." "I wished the almonds were cut like Raisin Bran ones so there would be more of a texture difference." "Great because they are the consistency of Cheerios but remind me of Cinnamon Toast Crunch, my other favorite cereal."
Related
Before You Go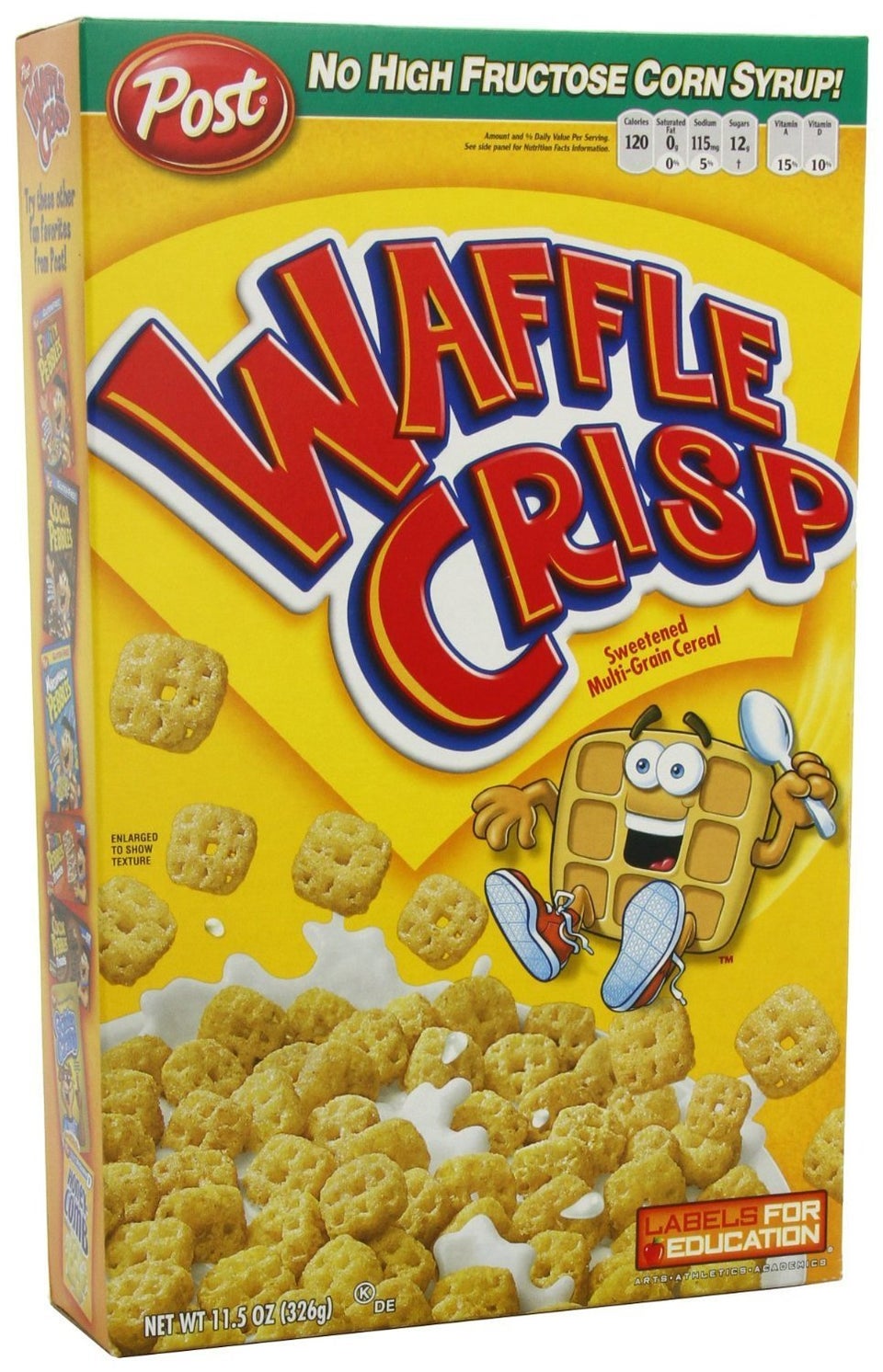 Best Breakfast Cereals, In Order