Well, it looks like it's happening all over again, except this time the singer has traded Cape Cod compounds for London bridges and double-decker buses.
Swift is apparently going full Brit in her new music video, reportedly inspired by her romance with British actor Joe Alwyn. She was seen filming over the weekend in and around London.
"The video shows Taylor on a night out," a source told The Telegraph. "All of the locations are places she has been to with Joe."
The "Reputation" singer was spotted filming scenes in a kebab shop and local pub, on a night bus around Piccadilly and Trafalgar Square, as well as on the Millennium Bridge, which she apparently biked across for the project.
In one scene, Swift dons a look similar to one seen in her "Look What You Made Me Do" video, rocking tousled hair with bangs, some gold jewelry, combat boots and what looks like a sweatshirt with a cobra on the front. Queen of snakes, anyone?
Swift and Alwyn reportedly started dating earlier this year, but have kept their relationship under wraps as the singer took an extended vacation from the spotlight after a series of scandals. It's unclear which song off her upcoming album the music video corresponds with, but our bet is on Swift's second single, "Ready For It," which is rumored to be inspired by Alwyn.
Taylor Swift's album "Reputation" will be released Nov. 10.
Before You Go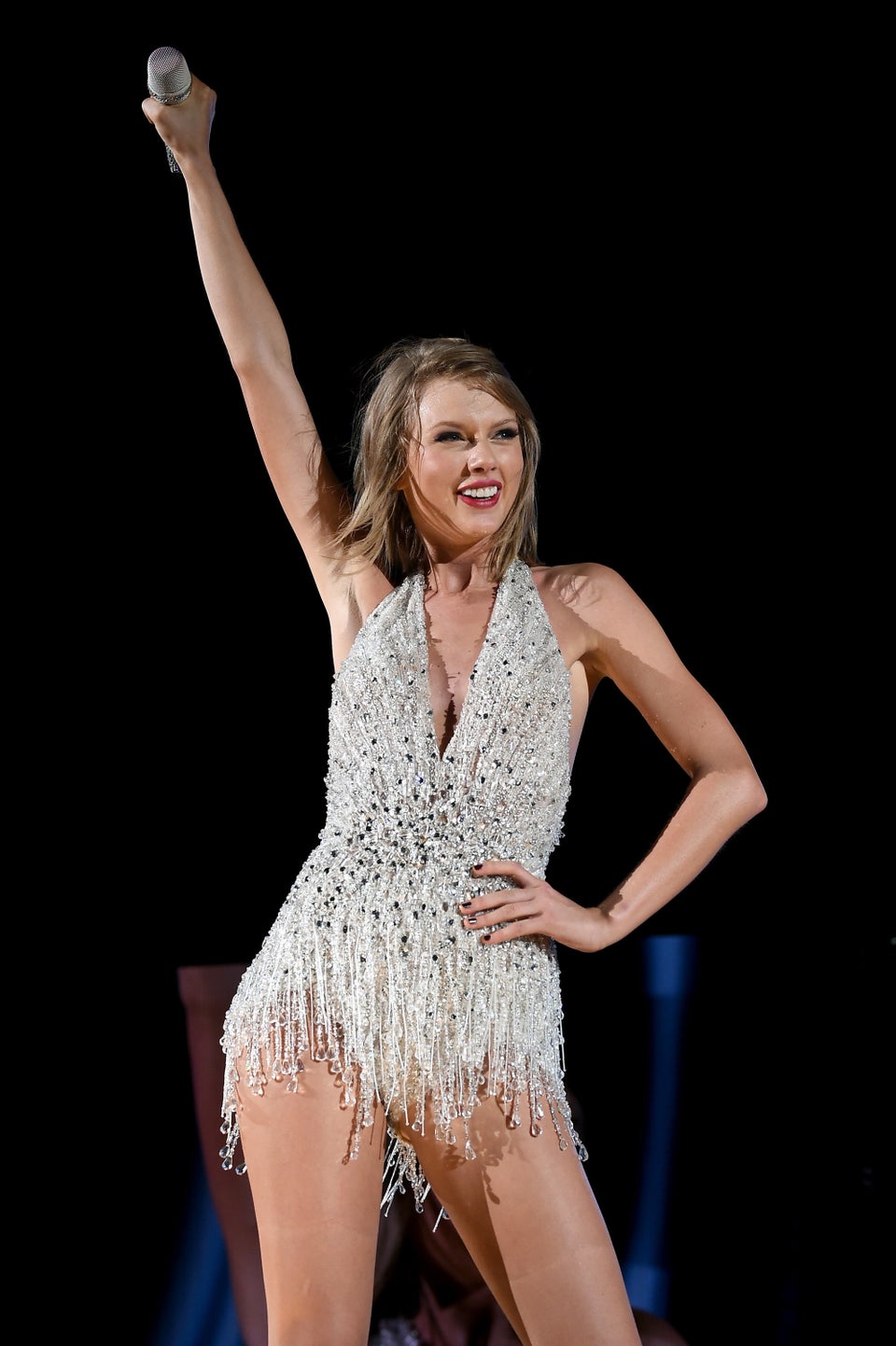 Taylor Swift's '1989' Tour