Unlike with organic foods, consumers have been less willing to spend more money on organic or eco-friendly wines. In fact, there's even a perception that these wines taste worse or go sour more quickly.
There's a wide range of environmentally-conscious wine, but as with food certifications, some have legal regulations behind them and some do not. "Ec0-friendly" means essentially nothing; anyone can say it. "Organic" is heavily policed by the United States Department of Agriculture. And then there are various non-governmental certification programs, including France's Ecocert and Argentina's ARGENCERT, which inspect vineyards and ensure that wines are grown and crafted in accordance with their standards. The studies we'll discuss here are of the latter type: certified by some sort of agency, in which a group of people go in and make sure that grapes are grown organically, without excess or synthetic pesticides, and with proper care for the soil. The researchers call them "eco-certified."
A previous study, back in 2012, found that organic and eco-certified wines are not especially popular; demand is much lower for wines with certification labels on them, and is often priced much lower--7 percent cheaper than non-certified wines. Even crazier: realizing that demand is lower, a whopping two-thirds of wineries that are eco-certified opt not to even put the certification label on their wines, fearing depressed prices. That stems, according to Magali Delmas of UCLA, the lead researcher of both that previous study and a new one, from a consumer perception that without preservatives, organic wine sours much more quickly than non-organic, or that it's of a lesser quality.
But the new study, published earlier this month in Journal of Wine Economics, dives deeper: It finds that, according to reviews of more than 74,000 wines, eco-certified wines score significantly higher on flavor than non-certified. (The study included those two-thirds of eco-certified wines that stay defiantly unlabeled as such.) And the study also emphasizes the wide variety of differences between certified wines: many eco-certified wines use organically grown grapes, but do not produce organic wine, because they include preservatives. In some ways, that's the best of both worlds. The vineyard has all the benefits of organic crops--a lack of many pesticides and herbicides, richer soil, more biodiversity--but without the quick-souring issue of fully organic wine.
And the study's results prove that eco-certified wine might actually be one of the best buys in the wine world. The quality is noticeably higher, especially in red wines, but the prices tend to be lower. So the next time you're shopping for a bottle? Look for an eco-certified label, which look like these.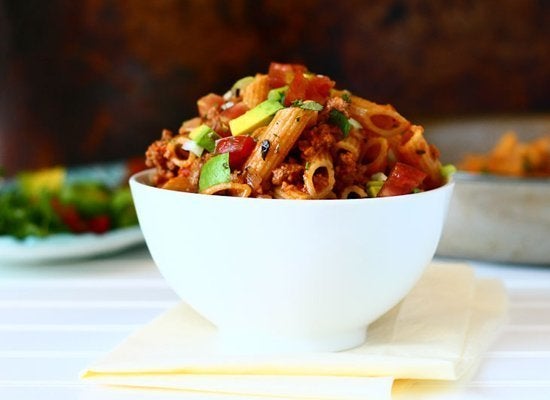 10 Whole Wheat Recipes
Popular in the Community