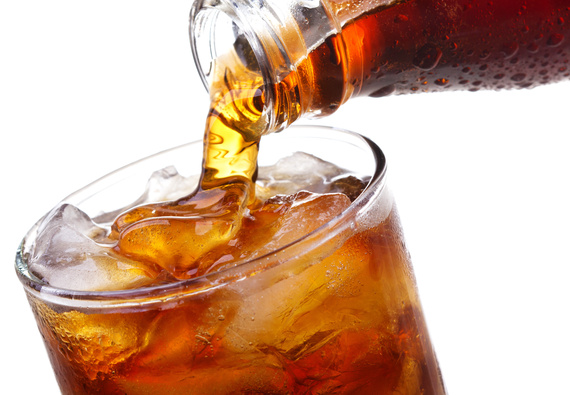 I'm cheering for Mayor Jim Kenney and the members of the City Council for rejecting the big spending and false arguments of the beverage industry and for standing by what they know is right for their community. In a desperate move, Big Soda offered to pay $10 million to fund Philadelphia's pre-K program for a year in order to try and delay the vote, but leaders in Philadelphia did the right thing. Philadelphia becomes only the second city in the country to turn unhealthy sugar-sweetened beverages into something positive: a source of significant revenue for education and health, from expanding pre-K to improving parks and recreation centers.
While I'm cheering for the citizens of Philadelphia, what really excites me is the chance this is the beginning of a trend. Hopefully more cities and states will join that trend -- one that began, domestically, in Berkeley, California, and already is taking place in Mexico and will be implemented in 2018 in the United Kingdom. Simply put, it's a movement that prioritizes heart-healthy habits over beverage industry profits.
And, I'm proud to say, it's a movement that my organization, the American Heart Association, has invested in from the very beginning.
Long before these most recent tax campaigns, the AHA led by co-convening hospital symposiums and engaging civic leaders in cities like Boston, while convening national discussions on added sugars. We've been there all along -- representing all Americans -- with our science, education and advocacy.
But our challenge remains. While sodas are the No. 1 source of added sugars in the American diet, we should always be mindful that sugary beverages come in all forms. Other culprits include sports drinks we hand our kids during and after games and fruity drinks that are rarely sweetened by nature alone. Many of our favorite summertime refreshments, such as lemonade and iced tea, are crammed with sweeteners.
The damage caused by these sugars goes beyond our waistlines. Research shows they also harm our heart health. That's why the American Heart Association is cheering on cities and states to stop the tidal wave of sugary drinks.
Recent weeks have brought more signs of progress. For instance:
This remains an uphill climb because of the onslaught of marketing for sugary drinks.
A strong example is the misrepresentation of "fruit" drinks. These beverages are positioned as health products on every street corner. They're in your grocery store checkout lane, carefully placed at the eye level of thirsty children. They pop up on all your devices with fun songs from favorite celebrities.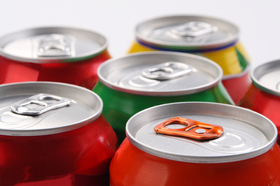 We are over three decades into the well-documented twin epidemics of diabetes and obesity fueled by these marketing tactics convincing us happiness is bottled and bubbly and oh-so sweet. This is why we must build on actions such as the move by Philadelphia. Research shows that the surcharge of a couple extra dimes for that 20-ounce Gatorade, Snapple, Red Bull or Vitamin Water does push people toward the low-calorie -- and low-sugar or sugar-free -- option.
I urge all Americans to stand together to support our leaders willing to embrace sugary drink taxes as a means to help their citizens live healthier, longer lives and addressing community investment needs or budget shortfall.
Maybe you are a fitness fanatic or maybe you struggle just getting out the door for a walk. Maybe you know all too well the impact of diabetes, obesity or heart disease on a loved one.

Support HuffPost
A No-B.S. Guide To Life
Related
Popular in the Community