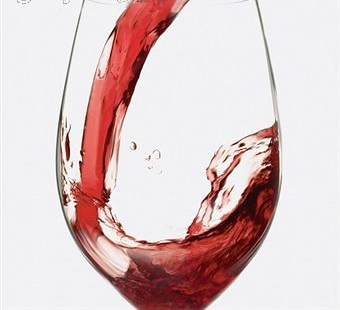 Cabernet Sauvignon, followed closely by Petit Syrah and Pinot Noir are the red wines which contain the highest concentration of flavonoids, according to researchers at the University of California at Davis. Merlots and red zinfandels have fewer flavonoids--antioxidants from the skin and seeds of red grapes.
"White wine had significantly smaller amounts than red wine. Bottom line: the sweeter the wine, the fewer the flavonoids. "Dryer red wines are your best bet for a flavonoid boost" and accompanying cardiovascular benefits, the study found. If you've had a heart attack click here.
Cardiovascular benefits of a daily 5-ounce glass of wine for women and one to two glasses per day for men have delighted many heart health enthusiasts. [And possibly even more wine enthusiasts.]
But guess what? Studies have found that, like red wine, grape juice made from red and dark purple Concord grapes contains resveratrol and flavonoids-- thought to relax blood vessels and increase levels of HDL ("good") cholesterol.
This according to the journal Atherosclerosis and a University of Wisconsin study published in journal Circulation that concluded: "The suppression of platelet-mediated thrombosis represents a potential mechanism for the beneficial effects of purple grape products, independent of alcohol consumption, in cardiovascular disease."
Drinking 15 to 21 ounces daily of 100 percent Concord grape juice for 12 weeks was found to significantly boost brain and immune function in adults. [Beware of juice brands with sugar and artificial ingredients.]
While grape juice does have the antioxidative benefits of red wine, recent studies by Japanese researchers indicate grape juice doesn't significantly lower LDL cholesterol levels compared to red wine, as originally thought.
Consuming three or more alcoholic drinks per day may increase risk for elevated triglycerides (fat in the bloodstream). Long-term, excessive alcohol consumption can damage nerve cells, the liver and the pancreas. Got hypertryglyceridemia, pancreatitis, liver disease, uncontrolled hypertension, alcoholism, depression or congestive heart failure? Recommended alcohol consumption? Zero.
Only three more days--and three more columns to achieve my goal of 29 blogs in 29 days-- in American Heart Health Month. You may continue to read and ask questions about heart health at the Yale Heart Study's Facebook page. See you tomorrow.
Found Along the Way Department: Red Wine Stain Removal Trick
Natalie Ramirez experimented with methods for removing red wine stains while she was a U.C. Davis summer intern. She reported that, overall, the best treatment was a solution of 3 percent hydrogen peroxide mixed with an equal amount of Dawn liquid soap. Stains on silk were the most difficult to remove.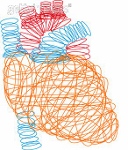 Heart attack survivors, please click here to take the Yale Heart Survey aimed at reducing the time victims delay before calling 9-1-1 or going to the hospital. If you haven't had a heart attack, click and forward to someone who has had one. Thank you.
For more by Suzanne O'Malley, click here.

Popular in the Community