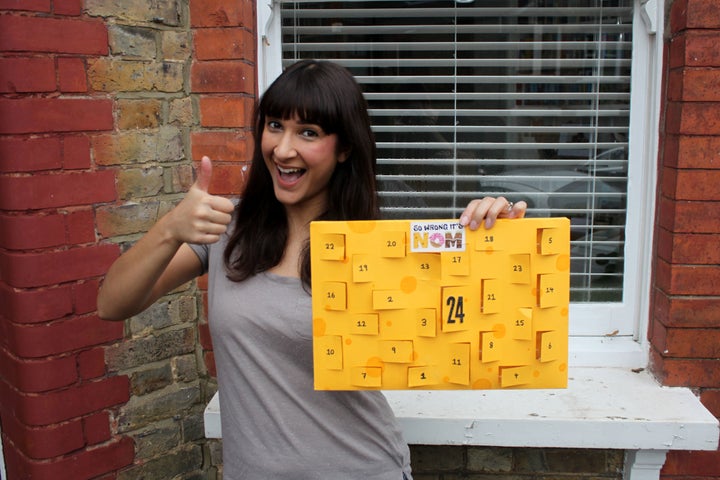 Annem Hobson, a London-based food blogger, has created a cheese advent calendar that swaps chocolate for 24 days of stilton, goat cheese and gouda.
Hobson came up with the idea in November 2015, and made a DIY version for her blog, So Wrong It's Nom. Ever since, she has been trying to make it commercially available.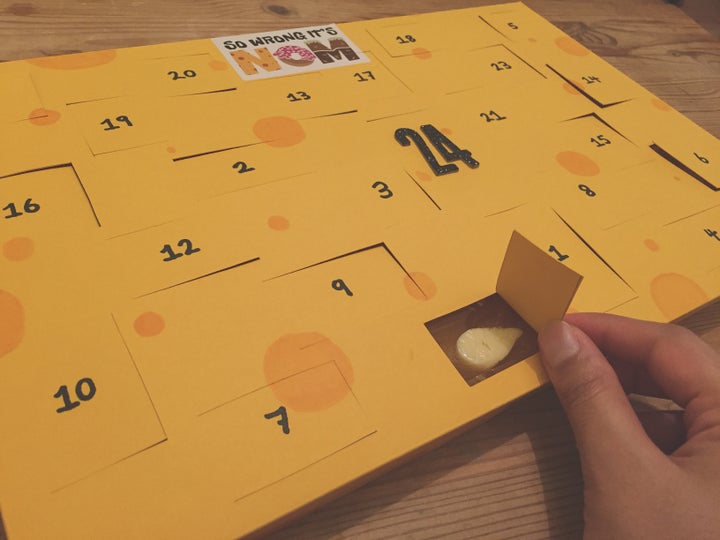 "Last year, I woke up one weekend in November and realized I needed an advent calendar to get into the Christmas spirit," Hobson told The Evening Standard. "I'm a bit of a cheese addict so searched online to see if I could combine the two. To my complete surprise, there wasn't one and not a single cheese company had jumped on the idea. Not even as a marketing gimmick!"
"One year on and I've spoken to manufacturers and tried to get the process underway."
Now she's taking the matter into her own hands for the greater gouda. Hobson is trying to rush it to market by having people express their interest in the calendar through her website. Thus far, nearly 8,000 people have registered through her site, Hobson told The Huffington Post.
Though the calendar seems like a grate idea, it's a little trickier to pull off than it seems.
"While the advent calendar may have to be refrigerated, we will work out a design for the box so that it can be hung up on the inside of the door making it easier to instantly get to," she told Metro.
And the challenges don't end there.
"The cheese will have to be vacuum sealed so I'm eyeing up manufacturers who supply cheese to airlines, as one example," she also told the outlet.
Despite the obstacles, here's hoping she quickly Krafts the perfect product!
If you'd like to register your interest, click here.