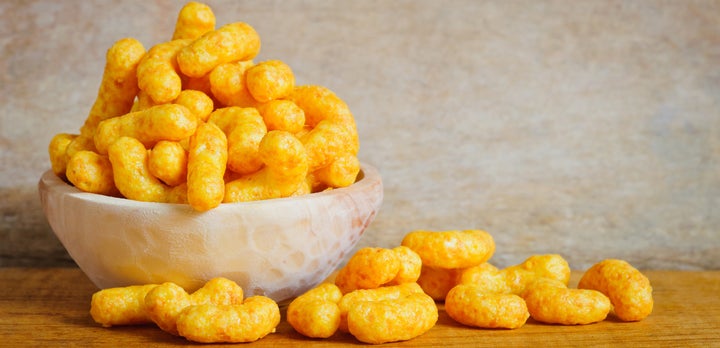 For those of us who love snack food, cheese curls occupy a special place in our hearts. They're light, airy and, most importantly, coated in cheese.
Tedium just published a brief history of the cheese curl, and honestly, it will throw you for a loop. Their biggest revelation? Cheese curls are essentially puffed-up horse feed.
Flakall employee and future snacking legend Edward Wilson decided to take the corn puffs home and season them, thus inventing the modern-day cheese curl.
That's right. Your favorite cheesy indulgence is apparently a byproduct of cleaning an animal feed grinder. And you know what? We're not even mad about it.
For more information on the cheese curl's origin, head to Tedium. In the meantime, we'll continue munching on fodder.