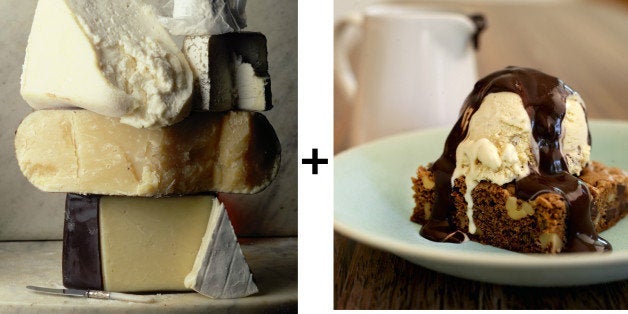 Choosing between dessert and cheese at the end of a meal is one of life's most difficult dilemmas. Sweet or savory? Sugary or salty? There's never a wrong move, because you can't go wrong with cheese or dessert. But what if there were a better option? What if you didn't have to choose between the two at all? What if you could have them both -- at the same time? But of course! From now on, do the right thing and order cheese with your dessert.
Cheese and dessert pairings are almost better than cheese and wine pairings. If you have the right cheese and the right dessert, the contrasting flavors complement each other so well you'll never want to eat one without the other again. You've probably heard of apple pie and cheddar cheese, but that's just the beginning of cheese and dessert pairings.
We reached out to the experts -- cheesemongers and owners of some of our favorite cheese shops -- to hear the different cheese and dessert combinations they suggest. We heard from Andrew Torren, one of the cheesemakers at Beecher's Handmade Cheese. Torren also leads Beecher's cheese pairing classes in New York, so he knows a thing or two about the subject. We also heard from Charlotte Kamin, owner of Bedford Cheese Shop, and Katie Falconer, the cheese buyer at Stinky Bklyn.
Take it from them: some desserts are practically meant to be eaten with cheese, and vice versa. Here are 12 winning cheese and dessert pairings, recommended by the the pros:
Blue Cheese With Black Forest Cake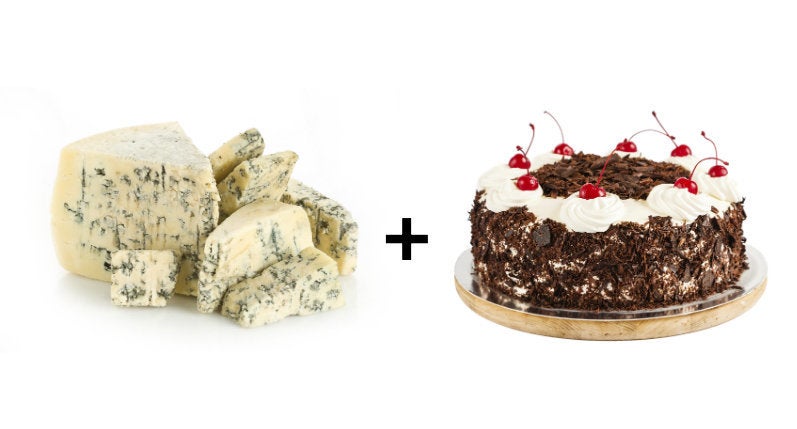 Carlos Gawronski via Getty Images/TorriPhoto via Getty Images
Cheddar Or Gruyere With Lemon Tart

J Shepherd via Getty Images David Murray/Jules Selmes via Getty Images
Gouda With Brownies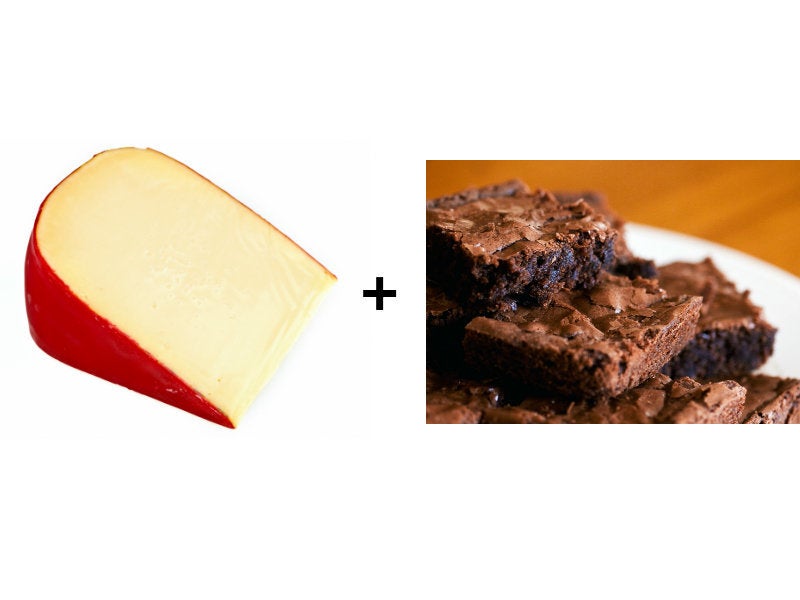 Juanmonino via Getty Images/Photo by Brian T. Evans via Getty Images
Parmigiano Reggiano With Vanilla Ice Cream

angorius via Getty Images/Stockphoto24 via Getty Images
Triple Crème With Fruit Or Nut Pies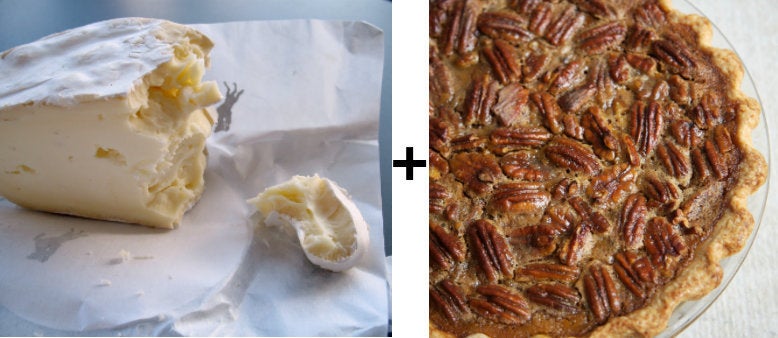 sfllaw/Flickr/ Andre Baranowski via Getty Images
Comté With Caramelized Bananas And Walnuts

Alasdair Thomson via Getty Imagegralu87 via Getty Images
Blue Cheese With Fortified Dessert Wine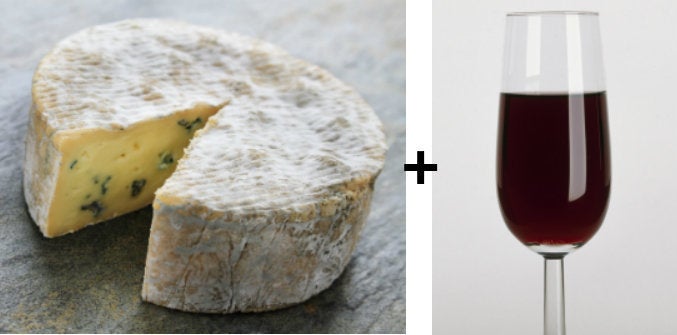 Neil Langan Uk via Getty Images/Jules Selmes and Debi Treloar via Getty Images
Gouda With Dark Chocolate

Lightstar59 via Getty Images/AndrisTkachenko via Getty Images
Triple Crème With Gingerbread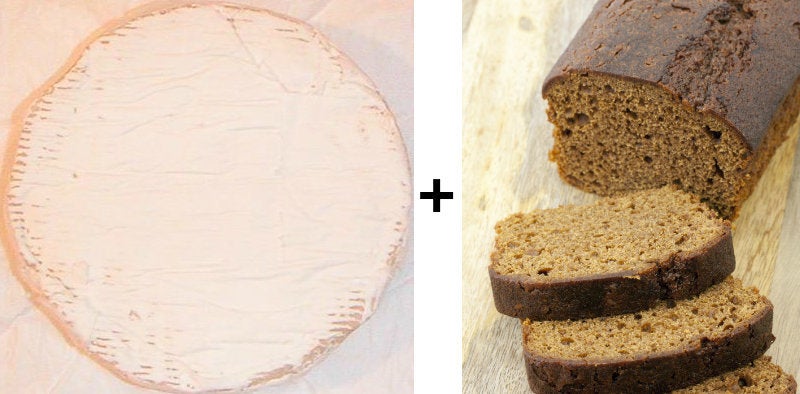 Lathyrus/Flickr/Andrew Dernie via Getty Images
Pecorino Romano With Dulce De Leche Ice Cream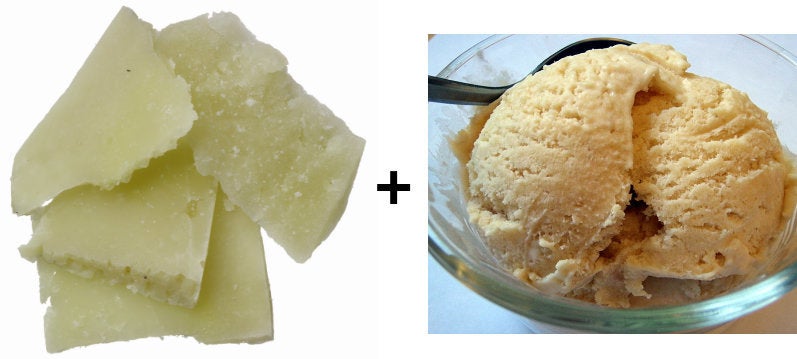 Davies and Starr via Getty Images/joyosity/Flickr
Blue Cheese With Caramel

Aleksandr Lychagin via Getty Images/AlbertoChagas via Getty Images
Cheddar With Apple Pie

Dorling Kindersley via Getty Images/diane39 via Getty Images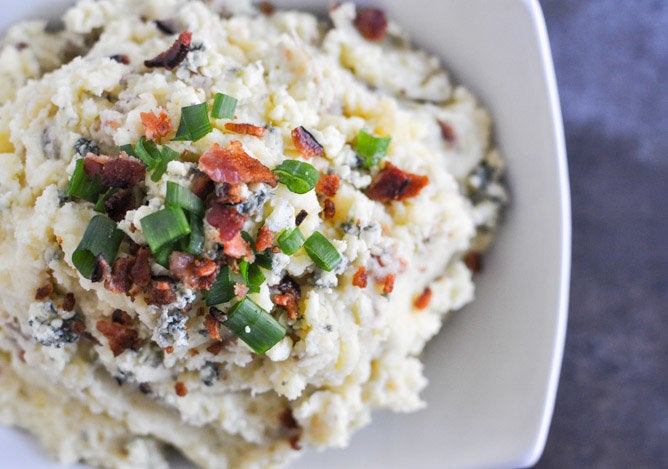 Cheese Recipes
Popular in the Community