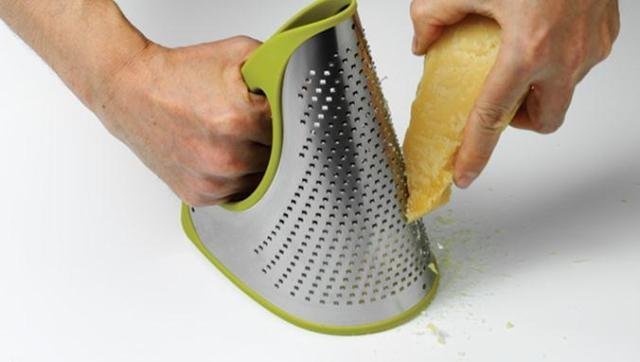 The world of cheese graters is largely three-dimensional. You've got the box grater (which we're big fans of), the fancier rotary cheese grater and even the cheese mill. But when you live in a small space, a cumbersome item like a cheese grater becomes a major player in cupboard chaos. Sure, the microplane doesn't take up much space, but it grates too finely and takes longer than necessary.
Designer Ely Rozenberg offers a solution to this conundrum with The Flexita.The Flexita is a concept design cheese grater that can change from two to three dimensions thanks to the use of harmonic steel -- a metal that has a "memory" and returns to its original flat shape after bending. The grater flattens for easy storage and folds into a box shape with handles for grating.
One more thing we like about the Flexita: its flat shape makes for easy clean up.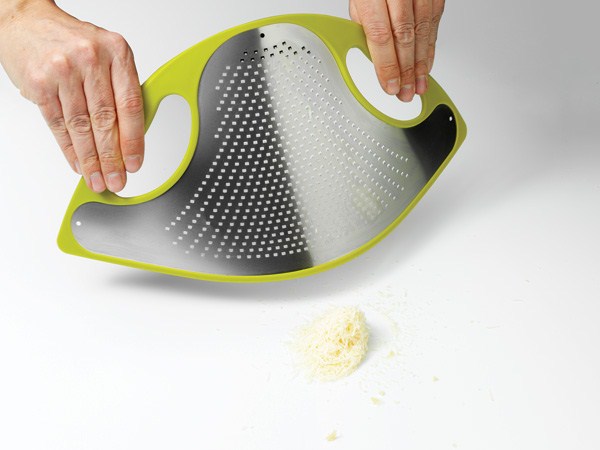 Check out these other great kitchen tools.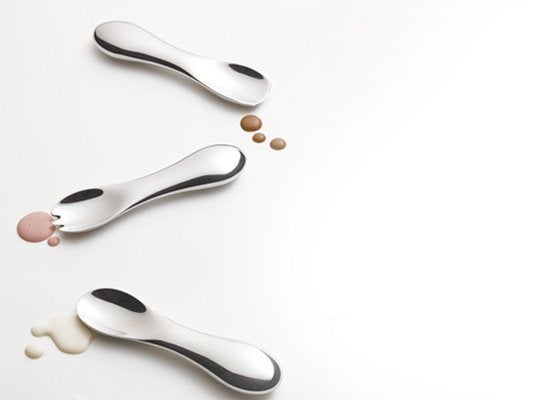 Futuristic Kitchen Gadgets
Popular in the Community