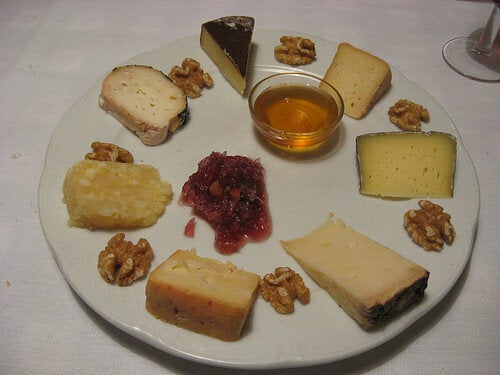 When one thinks of the great cheese countries of the world, they may think of brie from France, gruyere from Switzerland or cheddar from the U.K. But perhaps in the future, China will also appear on that list. Despite the fact that about 90% of the population is lactose intolerant, the U.S. Dairy Export Council says that cheese imports to China grew 47% in 2010.
Although "the market is flooded with mass-produced, processed mozzarella for making pizza," explains the Los Angeles Times, artisanal cheese remains a small market. However, with China's growing middle class, there is strong potential for the market to increase significantly.
Currently, there is only one cheese factory run by native Chinese, Le Fromager de Pekin, in the outskirts of Beijing. The shop sells about 5,300 pounds per year and most of its customers are expats.
Given that the artisanal cheese remains a niche market in the dairy-happy United States, it still may take some time until the Chinese fully embrace the pleasures of a ripe Camembert.

Related