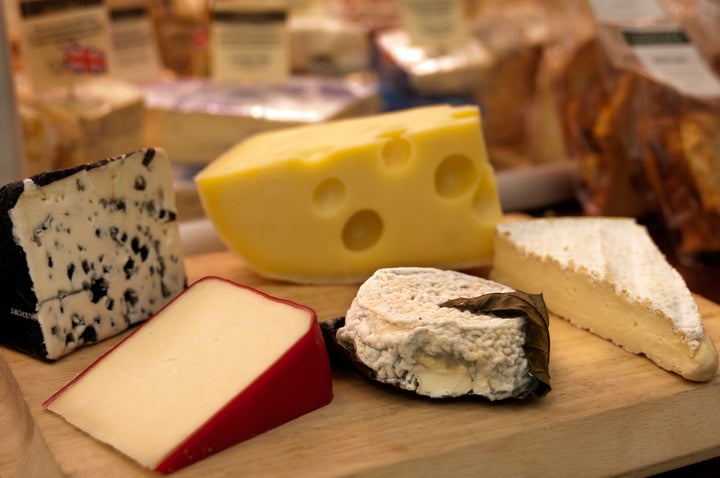 Move over Kobe beef and aged whiskey. It turns out cheese is the most stolen food in the world, says a recent global study.
The figures showed 4% of cheese went missing from store shelves.
"The biggest threats for retailers are employees and shoplifters," said Dr. Joshua Bamfield, Director of the Center for Retail Research in a phone interview with The Huffington Post.
With the price of cheese rising, Bamfield says this is far from surprising given it could be seen as "a lucrative business opportunity for small time criminals."

"It's not just grannies saying, I need some cheese I'll just go and steal it. A lot of the theft is for resale and a lot of this cheese will be resold into other markets or to restaurants."
Other "high risk" foods to make the most stolen food list include fresh meat, chocolate, alcohol, seafood and infant formula.
Though the National Retail Federation does a survey each year on retail crime in the U.S., it doesn't track the most stolen goods and even found it unexpected to learn cheese topped the list.
"Yes, I'm surprised. For a gut check I called one of the largest grocery chains in the U.S. and they were surprised as well," said Joseph LaRocca from the National Retail Federation in an email to The Huffington Post.
Instead, LaRocca expected a less lucrative item to trump cheese. "Every sector of retail has their 'target items'....If I had to make a personal guess, it would be chewing gum," LaRocca added.
Either way, theft is a growing concern for retailers, especially since the annual amount of stolen retail goods increased by 6.6% since June 2010. But theft also adds to the global average family grocery shopping bill by an extra $200. In the U.S., that figure was $435, noted the report.
Related