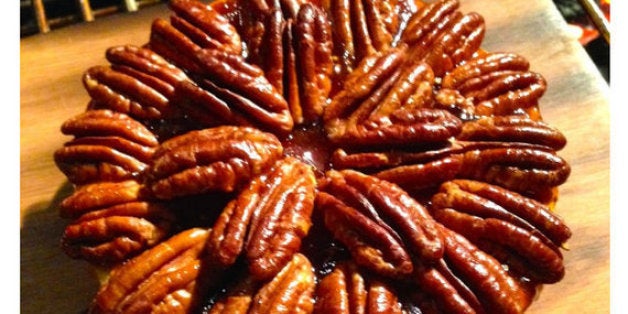 April is officially "Grilled Cheese Month." So there's no better time to point out that there's grilled cheese, and then there's grilled cheese.
Sandwiches and quesadillas aside, several cheeses are designed to be seared directly on the grill grate. Look for them at cheese shops, Greek grocery stores, and higher-end supermarkets.
Haloumi: This salt-brined cheese from Cyprus, traditionally made from sheep and goat's milk, has a very firm texture due to the fact that the curds are heated before being pressed. Before grilling, drain well, pat dry, and slice it into slabs. Lightly brush with olive oil, then grill until browned over medium-high heat. Drizzle with more olive oil and dust with chopped fresh mint. Great served as an appetizer when with the anise-flavored Greek liqueur ouzo. Or sandwich it on pita with sliced ripe tomato, red onion, cucumber, and tzatziki.
Provoleta: No asado (grill session) in Argentina or Uruguay would be complete without provoleta, a melting cheese served with crusty grilled bread as an appetizer. Buy it in 1-inch slabs (which will serve 2 to 3 people). Brush with olive oil, sprinkle with oregano and hot pepper flakes, and grill long enough to brown and melt the cheese, but not so long it oozes between the bars of the grate.
Juustoleipa: This buttery Scandinavian cow's milk cheese (pronounced "hoo-stah-lee-pah,") comes from Finland and Sweden. Often sold in the U.S. as "bread cheese," the curds are pressed and baked and already have an attractive golden-brown crust when they reach the market. Grill over medium-high heat until soft in the center, then dice and serve with warmed lingonberry jam. One American producer is Wisconsin-based Carr Valley Cheese.
Camembert, Brie, and other soft-ripened cheeses do equally well on the grill--provided you cook them on a cedar plank. The crew on the set of my new TV show Project Smoke (coming to a PBS station near you this summer) devoured (make that demolished) my planked Camembert topped with red jalapeño jam and pecans (see photo above). Get the recipe.
SIGN UP for Steven Raichlen's UP IN SMOKE newsletter to learn more about barbecue!
Steven Raichlen is the author of the Barbecue! Bible cookbook series and the host of Primal Grill on PBS. His web site is BarbecueBible.com.