Nobody ordered this extra cheese.
Sheldon Cheese, 17, allegedly helped Logan Alexander, an 18-year-old high school basketball star, to steal two pies and $25 from the man at gunpoint on Jan. 24. Cheese was booked Jan. 26.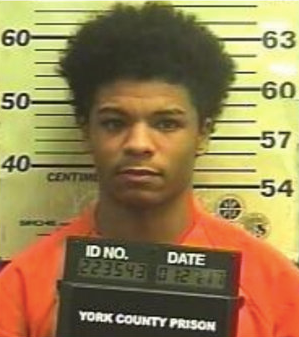 Cops say Cheese lured the man out of a car by knocking on the window and Alexander was waiting outside with a gun pointed at him, the Evening Sun noted.
Cops found Alexander's car near the scene with Cheese's wallet and ID inside, and the delivery man later identified Cheese as one of the suspects.
Both were charged with robbery and conspiracy, the Evening Sun said.
Penn Township Police Lt. Guy Hettinger told The Huffington Post on Tuesday that the investigation is ongoing.
Popular in the Community