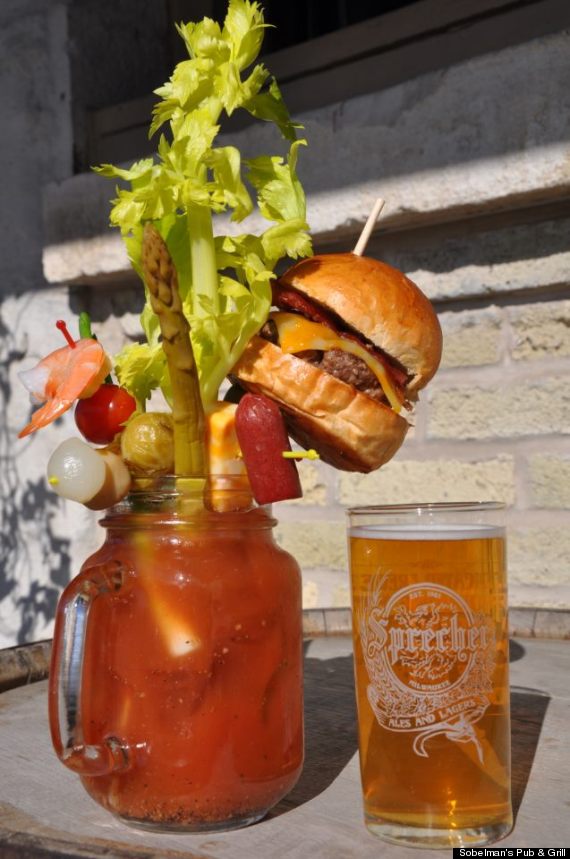 Here's a rundown of the epic drink's many ingredients: shrimp, cherry tomato, lemon wedge, Polish sausage, cheese, pickled asparagus, scallion stalk, pickle, pickled mushroom, onion and brussels sprout, stalk of celery and, perhaps most notably, a bacon cheeseburger.
It comes with a chaser of Sprecher beer, all for $9 -- not bad for a drink that could easily pass for a full meal.
Owner Dave Sobelman only thought up the offering, dubbed the Fully-Loaded, Cheeseburger-Bloody Mary, about six weeks ago, but it's gone viral in that short time. It's been featured by numerous outlets from obscure to mainstream, among them, Good Morning America -- hats off to Sobelman's Pub & Grill for getting a morning talk show to feature hangover food.
The Daily Mail has a video of Sobelman whipping up the drink that's worth a watch.
Related
Before You Go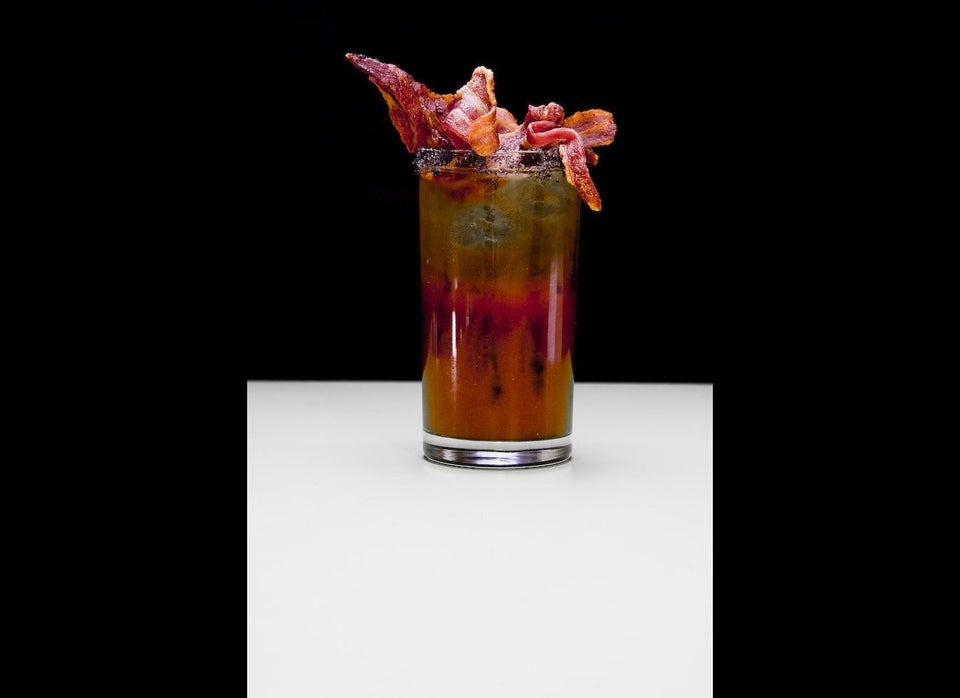 Stomach-Turning Cocktails