That time it made a fried chicken sandwich.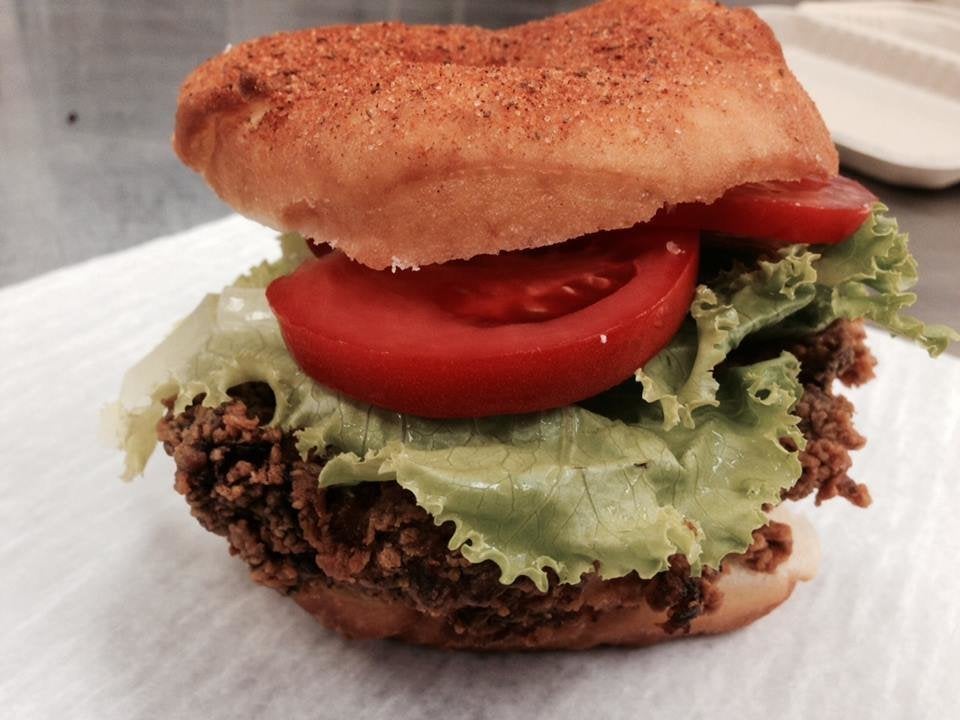 Astro Doughnut & Fried Chicken
That time it was stuffed with foie gras (aka fatty goose liver).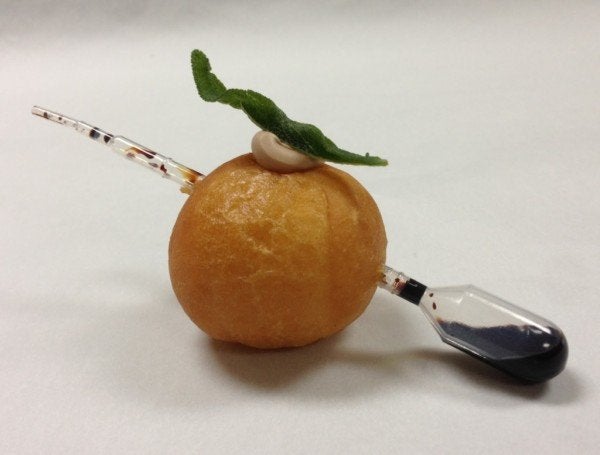 That time someone topped a Greek salad with a doughnut.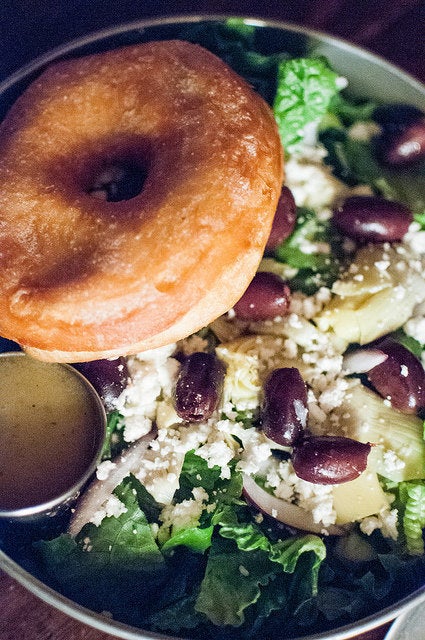 That time a mimosa became the donut filling.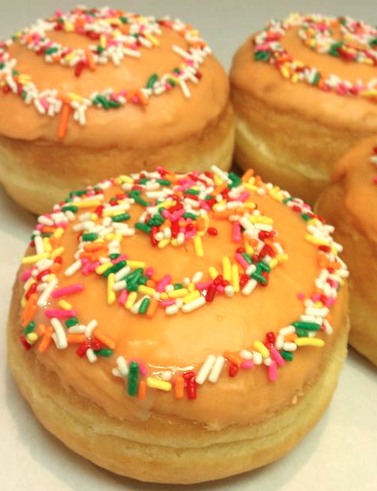 That time mac and cheese hid inside a beignet.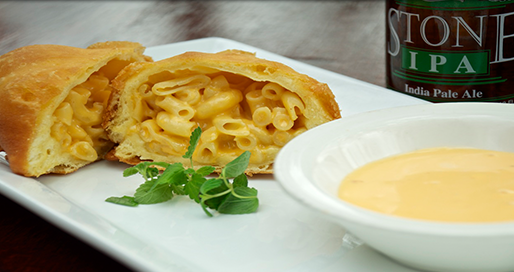 That time there was a Peep stuck into its hole.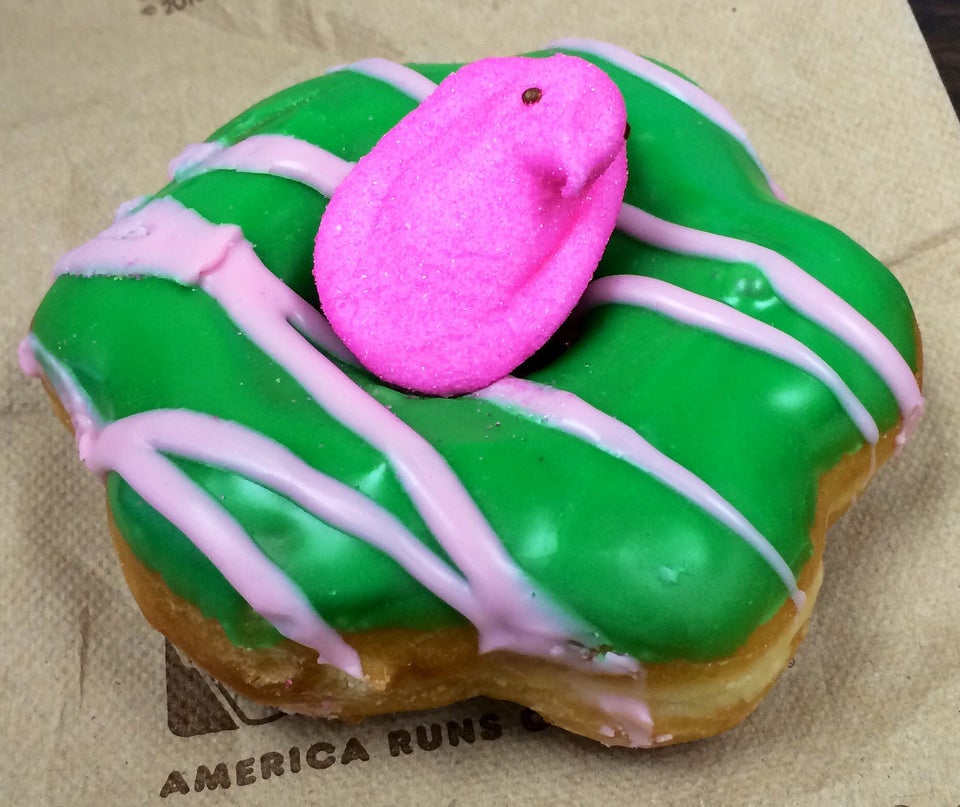 That time buffalo chicken became a donut flavor.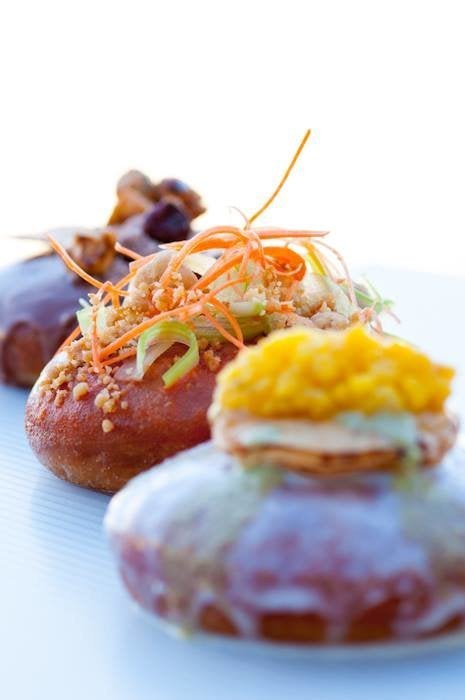 That time the Luther Burger was born.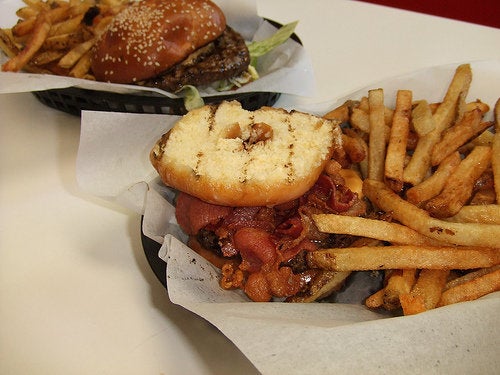 Weiner and still Champion
That time even Dunkin' Donuts, the people who really know donuts, crossed the line with a breakfast sandwich.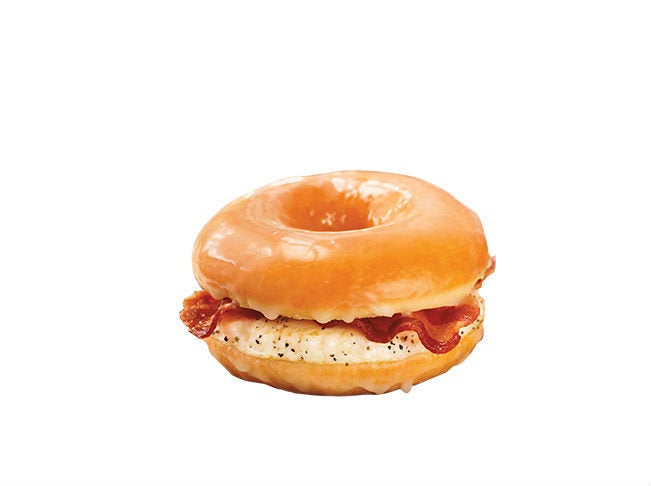 That time six donuts came together to make one giant donut to rule them all.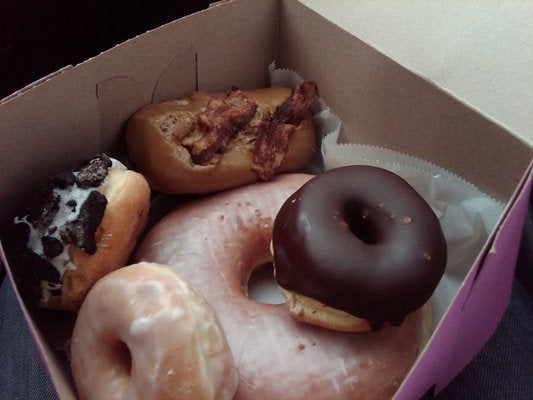 Or that time that Round Rock Donuts made a donut bigger than the biggest head on earth.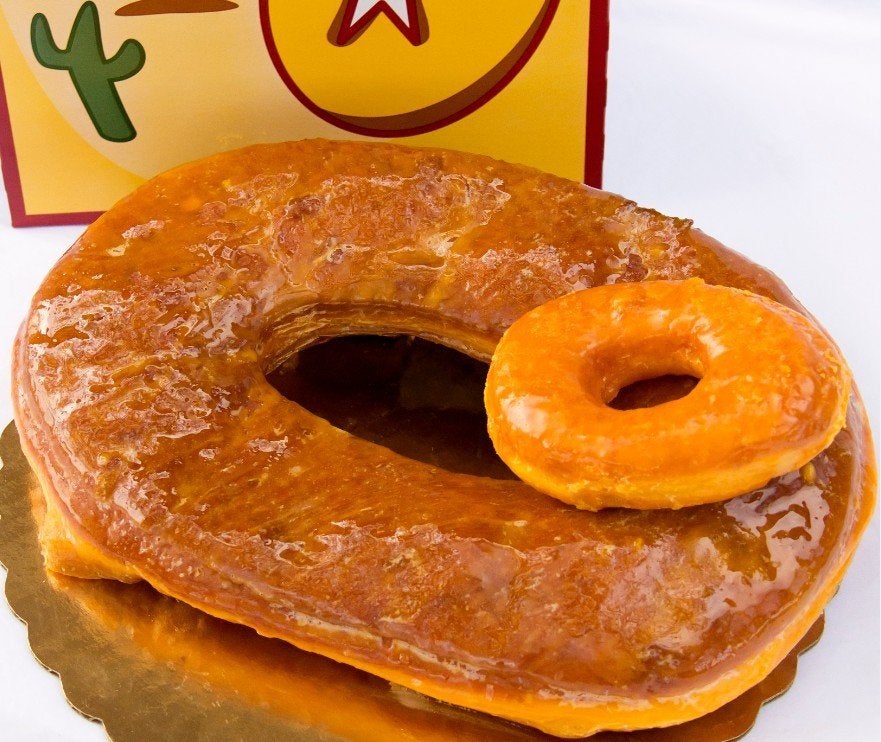 That time Captain Crunch overloaded a donut.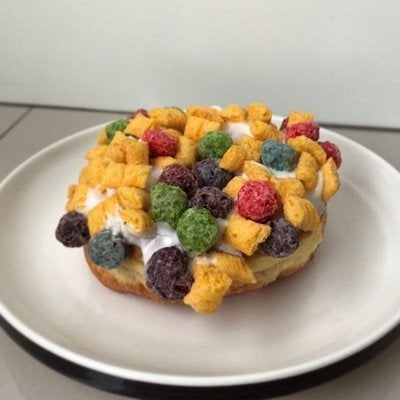 That time someone put an entire pound of bacon on top of a donut.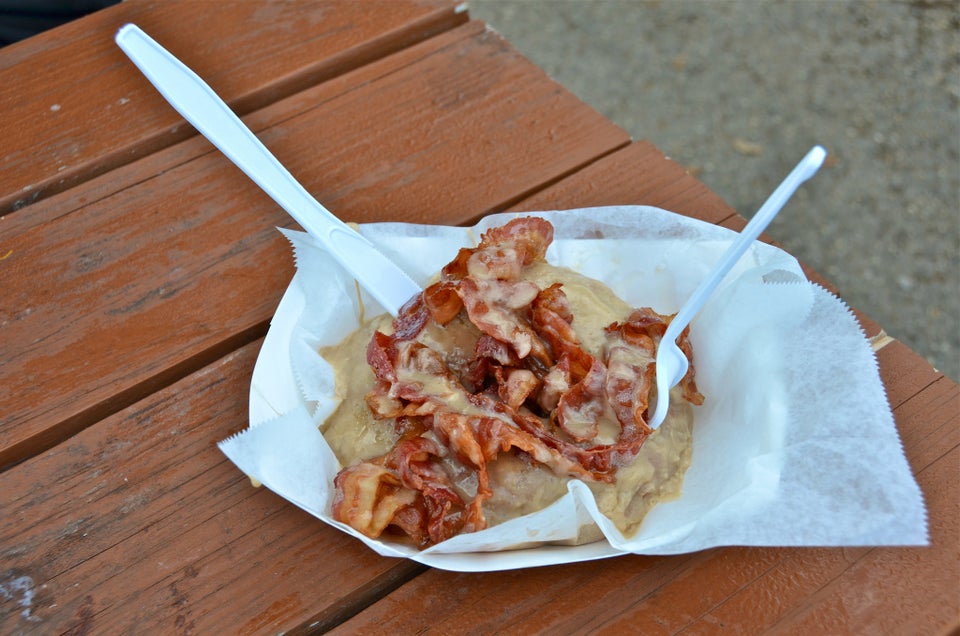 Flickr: Necessary Indulgences