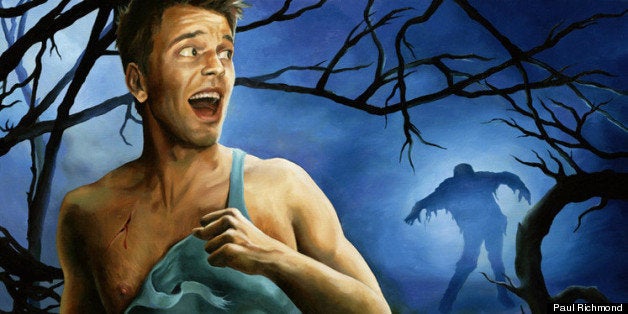 Ohio-based artist Paul Richmond puts an overdue twist on gender stereotypes with his " Cheesecake Boys" series, which casts hunky men in the mid-20th century style pin-up roles traditionally played by women.
Celebrity blogger Perez Hilton, photographer Mike Ruiz and comedian Alec Mapa are just a few of the well-known gay personalities to appear in Richmond's saucy, tongue-in-cheek series, which the artist described as an "equal opportunity" approach to pin-up culture.
Take a look at Richmond's "Cheesecake Boys" series below, then scroll down to keep reading: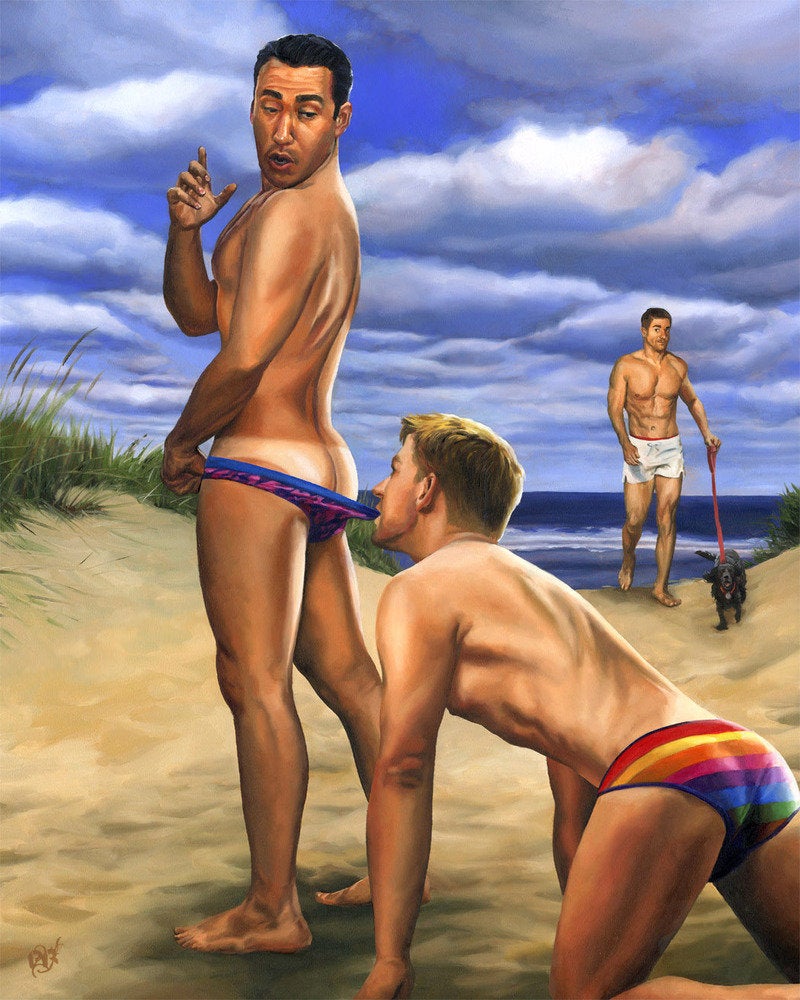 Paul Richmond's "Cheesecake Boys"
Each of Richmond's "Cheesecake" pieces references iconic imagery with a modern twist. "Beach Bum," which stars writer and artist Alan Ilagan, is a masculine take on the "Coppertone Baby," while "Blast from the Past" is a gender-bending re-creation of Marilyn Monroe's sexy subway grate scene from "The Seven Year Itch."
"Each figure is shown in the midst of a revealing and 'accidental' wardrobe malfunction, struggling to gather his aplomb and his pants without ever losing his cool," Richmond told The Huffington Post in an email. "It intrigues me that it was almost exclusively women who were depicted as hapless victims of skin-baring circumstance, such as the pin-up girls by Gil Elvgrin and Art Frahm. Those ladies couldn't even walk down the street without their skirts blowing up or their underwear falling down -- or both!"
View all of Richmond's "Cheesecake Boys" series here.
Popular in the Community