At the beginning of their relationship, couple Nikki-Lee Flowerree and Tommy Redding spent many a date night at one of their favorite restaurants: The Cheesecake Factory.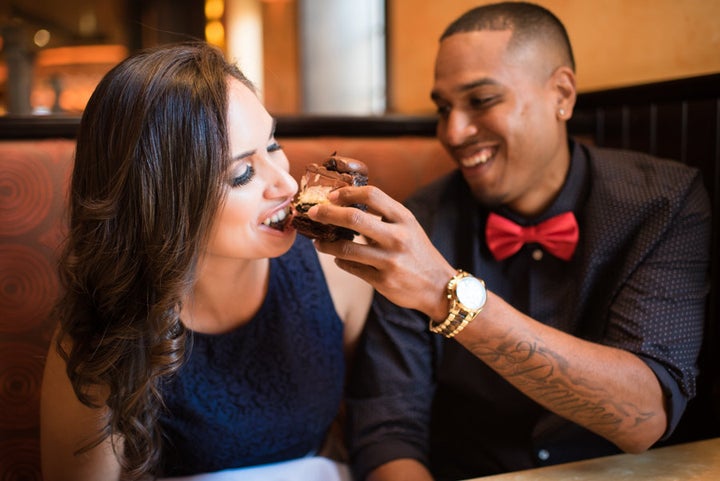 "I'm 99 percent sure it's where we had our first date," Nikki-Lee told The Huffington Post.
So when it came time to take their engagement photos on March 19 they headed over to their local Cheesecake Factory in San Diego's Seaport District for a shoot with photog Jessica McGehee of Reflecting Grace Photography.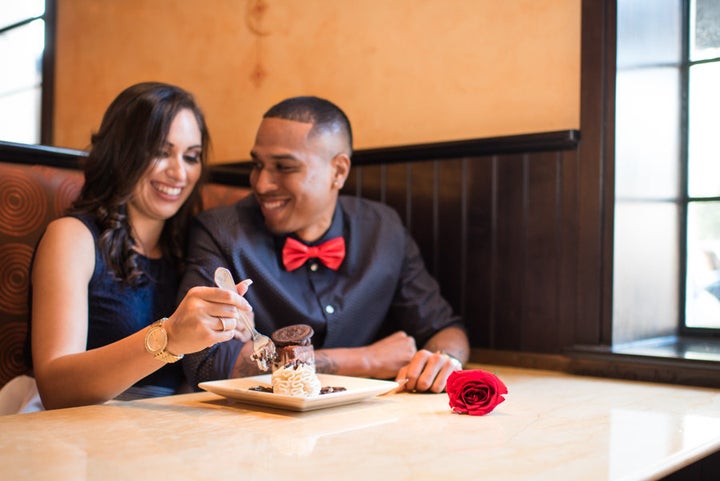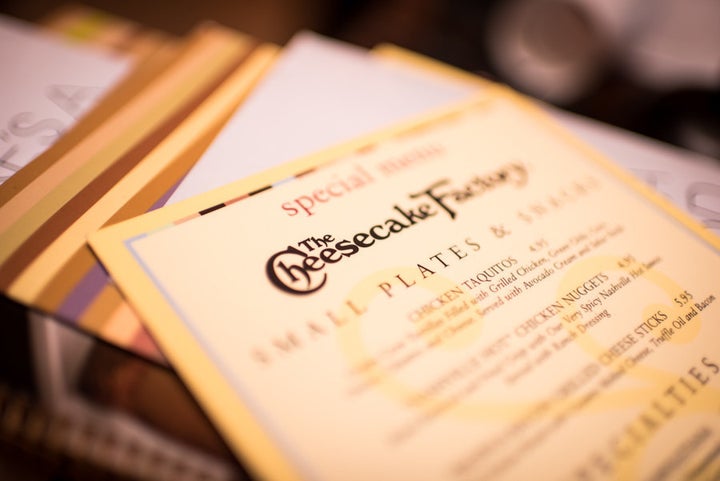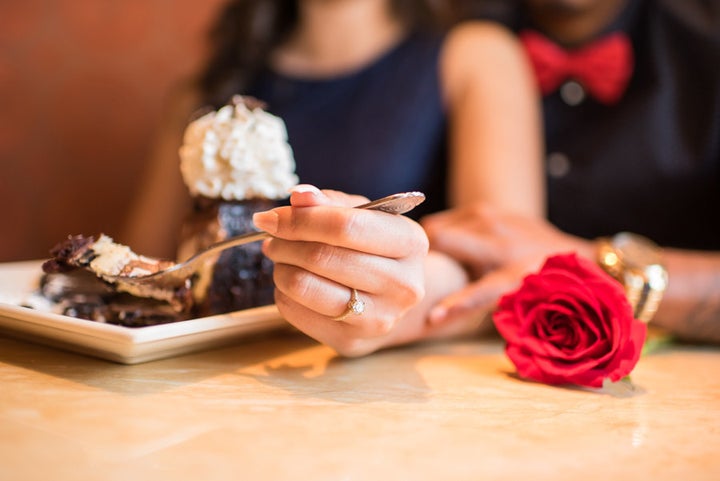 The Cheesecake Factory is known for its extensive menu offerings, but Nikki-Lee said she and Tommy usually end up ordering the same things.
"The buffalo blasts are amazing! For the main dish, I usually get stuffed chicken tortillas," she told HuffPost. "I try to get something new each time, but always end up with that. Tommy usually gets fettuccine Alfredo or a burger."
And for dessert, they are all about the Oreo Dream Extreme Cheesecake, which even made an appearance in their engagement pics.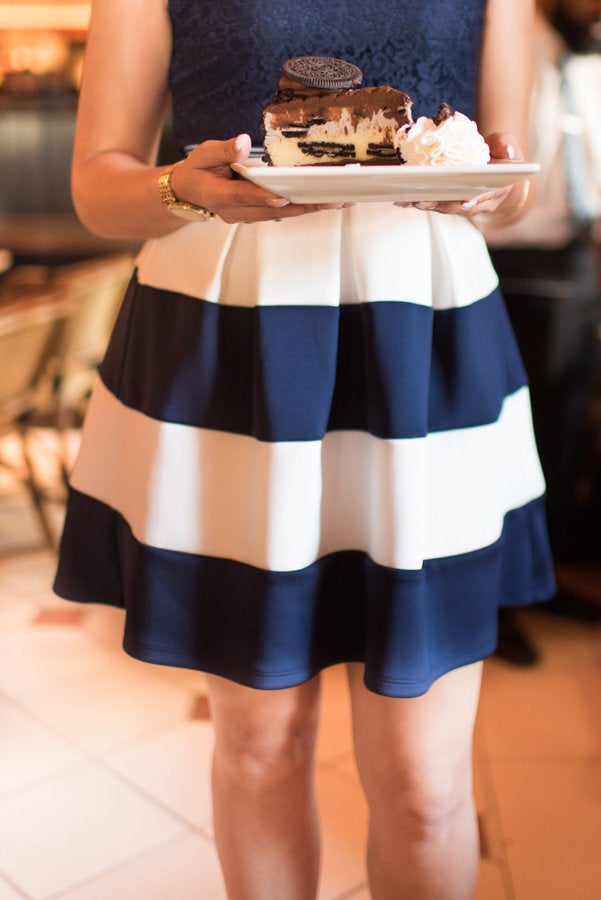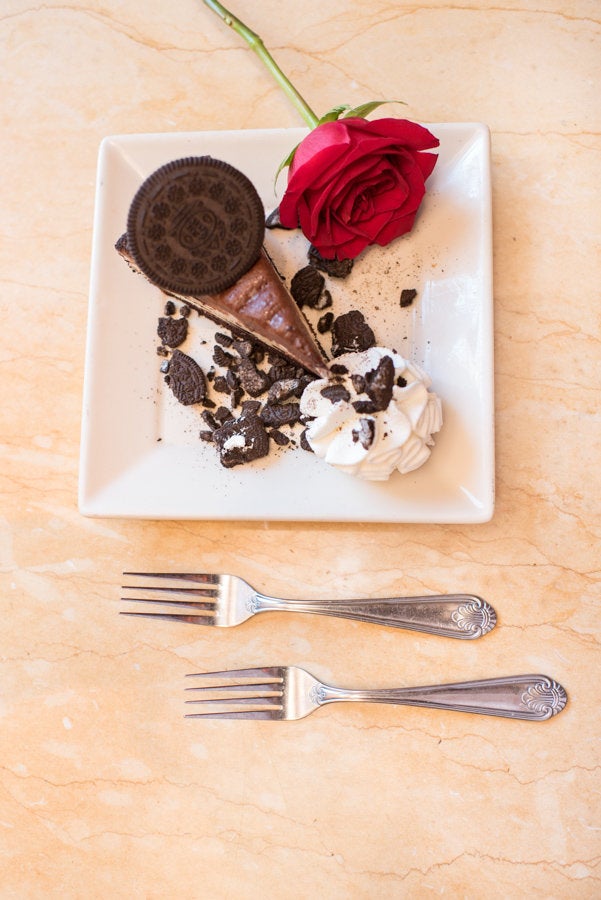 "There's so many [cheesecakes] I want to try but we both love this one!" Nikki-Lee added.
The couple's wedding is set for August 26 in Coronado, California. According to the bride-to-be, the occasion will (regrettably) not be Cheesecake Factory-themed.
"Although it would be pretty amazing to have an Oreo Dream Cheesecake wedding cake!" she said.
We couldn't agree more. Below, photos from the rest of the couple's San Diego Seaport Village shoot.