There's no denying that a meal at The Cheesecake Factory is a decadent experience. With plates four times the size of our stomachs and a menu featuring burgers stuffed with mac and cheese, we all know what we're getting into when we dine out at this chain restaurant. And let's not forget the cheesecakes. While a classic cheesecake is always available, their menu of 30 some flavors gets way more creative than that -- and indulgent too.
The Cheesecake Factory has made adding candy and cake to already rich cheesecake an everyday kind of dessert. Their flavors are beyond decadent; they've traversed into outrageous. We're not saying that these cheesecakes don't taste good -- they're amazing -- but we think it's time to call a spade a spade and name one of them king of the most gut-busting cheesecake flavors. Vote in the deathmatch to speak your mind. (And look below for a quick description of the crazy contenders.)
Here's how the The Cheesecake Factory Deathmatch voting will go down:
Round One voting opens at 9:00am Eastern, August 27. Wednesday, August 28th at 12:00am Eastern, Round Two begins. Thursday, August 29th at 12:00am Eastern, you'll be able to vote in Round Three. Friday morning, August 30th, we'll announce which Cheesecake Factory flavor is the all-time worst.
What's what in The Cheesecake Factory cheesecake flavors:
Toasted Marshmallow S'mores: Hershey's cheesecake topped with chocolate ganache. Finished with toasted house-made marshmallow, Honey Maid graham crackers and whipped cream.
Craig's Crazy Carrot Cake Cheesecake: Carrot cake and cheesecake swirled together, topped with cream cheese icing and roasted almonds.
Chocolate Chip Cookie Dough: Creamy cheesecake loaded with chocolate-chip cookie dough and topped with walnuts.
Chris' Outrageous Chocolate Cake Cheesecake: Layers of Moist Chocolate Cake, Chewy Brownie, Toasted Coconut-Pecan Frosting and Creamy Chocolate Chip Coconut Cheesecake.
Oreo Dream Extreme: Oreo cookies baked in cheesecake with layers of fudge cake and Oreo cookie mousse. Topped with a milk chocolate icing.
Reese's Peanut Butter Chocolate Cake: Chunks of Reese's Peanut Butter Cups in their original cheesecake with layers of fudge cake and caramel.
Ultimate Red Velvet Cake Cheesecake: Moist layers of red velvet cake and their original cheesecake covered with special Cheesecake Factory cream cheese frosting.
Snickers Bar Chunks Cheesecake: Snickers bar baked right into their creamy cheesecake and topped with fudge and caramel.
Not up for a Cheesecake Factory Cheesecake? Make your own.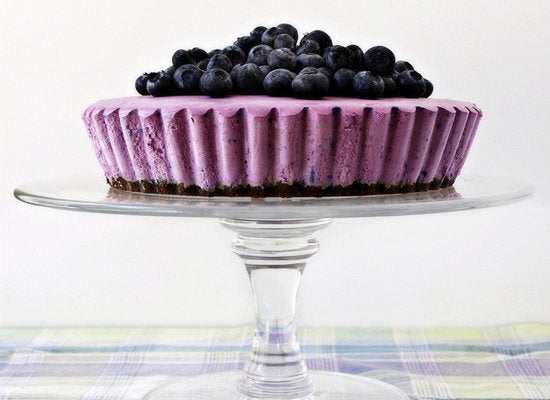 Cheesecake Recipes
Popular in the Community