If the grocery store isn't your favorite place, it should be. We're sleuthing for the best back-of-the-box recipes and every Sunday, Posie Harwood from 600 Acres will share our latest find.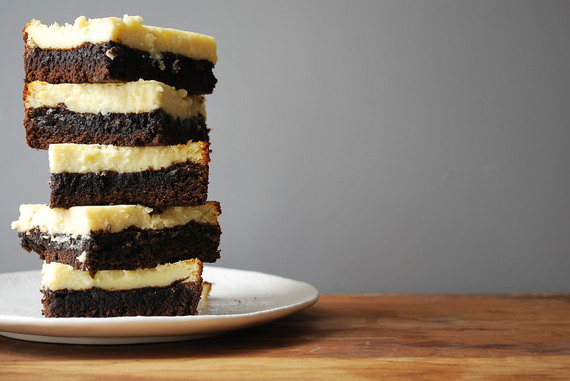 Terrible bar-related double entendres aside, this article does have all the makings of a great romance. Maybe it's between cheesecake and brownies, or maybe it's between you and this dessert.
The cheesecake, made with sweetened condensed milk, is virtually foolproof. Since you'll end up pouring it over a pan of brownies, you don't need to worry about foil-lined springform pans or anything stressful like that. If the top cracks a little, it's okay. Bar desserts are unfussy and humble, and they taste delicious no matter what.
The brownie base is very intense, but the creaminess of the cheesecake helps to cut the richness of the chocolate and lighten up the overall texture.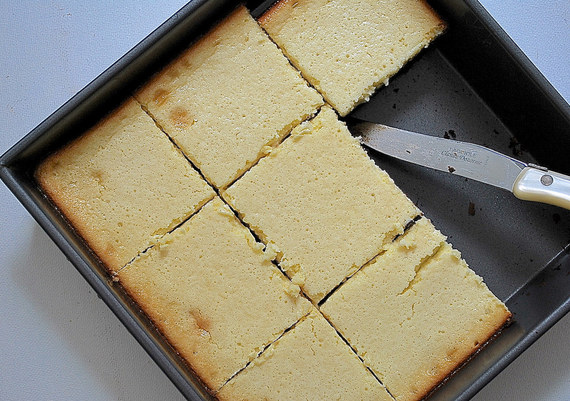 These bars are perfect for summer picnics, cookouts, barbecues, and poolside parties. Simple to make and pretty to look at, they'll appeal to a crowd and are an excellent grab-and-go dessert (so you can play frisbee with one hand and eat with the other).
Keep in mind: You will partially bake the brownies first for about 25 minutes, then pour the cheesecake batter over the pan and return it to the oven for another 30 minutes. Don't worry if your brownies don't look perfect and level before after the first bake—the cheesecake will smooth it all out.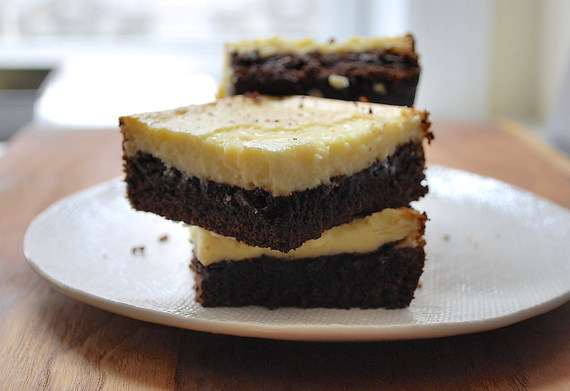 Makes one 8- by 8-inch pan
1 1/4 cups Dutch-processed cocoa
1 teaspoon espresso powder (optional)
1 cup (2 sticks) unsalted butter
1 3/4 cups semisweet chocolate chips
For the cheesecake layer:
8 ounces cream cheese, softened
2 tablespoons unsalted butter, softened
14 ounces sweetened condensed milk