Football season is upon us, and with that means so many great snacks -- like dips, nachos and wings. You can't go wrong with any of those, but you can do better. Like, burger better.
Burgers aren't the natural choice for feeding a crowd sitting around the television, because they take a lot of work to cook each individual patty. But cheesy party burgers, well those are just what you need.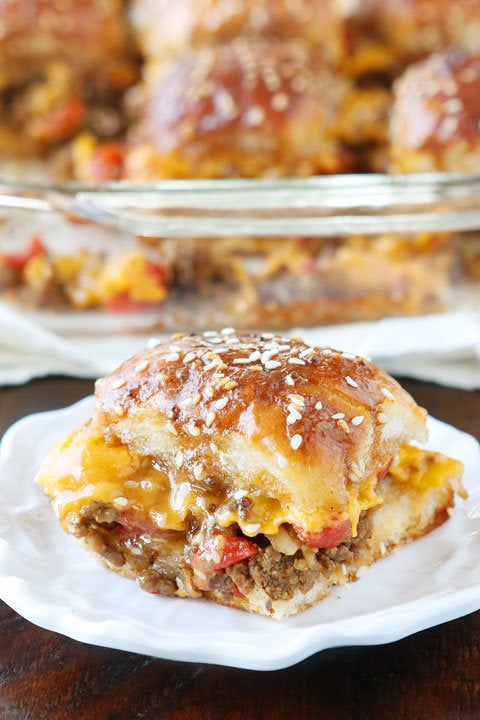 These cheesy party burgers, which are the brain child of food blogger Kevin & Amanda, are made for company. Twelve sliders are baked -- yes, baked! -- all at once in a big baking pan, turning into a cheesy dream and coated in a delicious sesame-loaded glaze. The recipe can easily be doubled to accommodate very hungry guests. Bonus: all of the prep can be done the day before, and then you can bake the casserole right before the game starts. Easy and delicious.