When we picture a cheetah on the hunt, we don't usually imagine a happy ending for its prey -- but this case is different.
The video above, that the Cincinnati Zoo posted to YouTube on Tuesday, shows a cheetah named Savanna in hot pursuit of her best pal, a dog named Max. They've been playmates at the zoo since they met in September 2012, a few months after Savanna was born, according to the video's description.
So don't worry about this pooch. Most of the time, it even looks like Savanna lets him leave her in the dust!
Related
Before You Go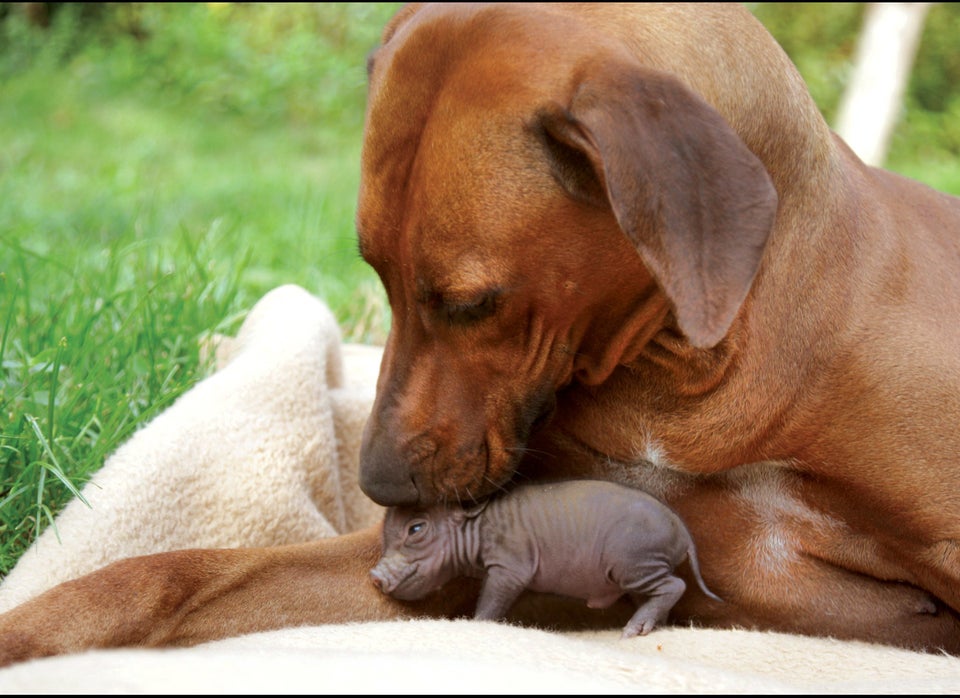 Unlikely Animal Friendships
Popular in the Community