This time, the puppy did the adopting.
Ruuxa a 6-week-old cheetah, was rejected by his mother, so he needed a friend. Enter Raina, a 7-week-old Rhodesian Ridgeback, who eased the cub into the swing of things at the San Diego Zoo Safari.
As the video above shows, the pairing worked in the most adorable cats-and-dogs way possible. Ruuxa and Raina are napping, playing, snuggling besties now.
Related
Before You Go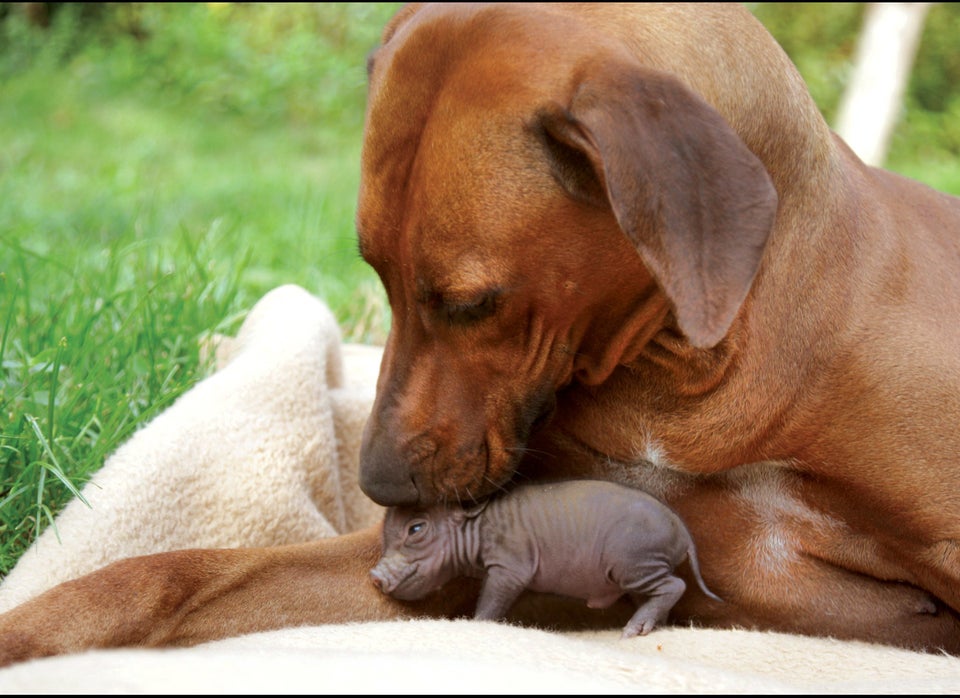 Unlikely Animal Friendships
Popular in the Community