Macarons may be moving into the second stage of popularity -- experimentation -- by the looks of a cheesy offering from Manhattan shop Macaron Parlour: a Cheetos-flavored macaron.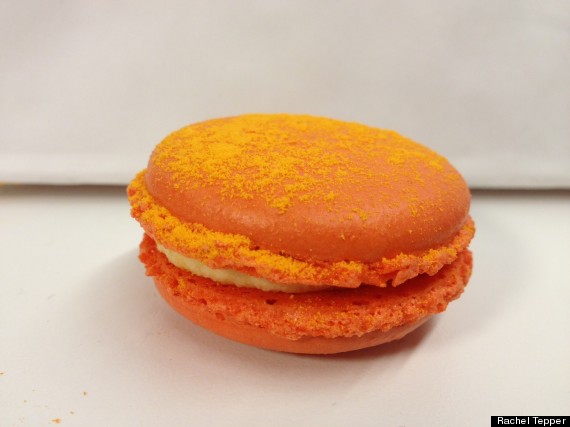 Owner Simon Tung, who owns the shop with wife Christina Ha, told The Huffington Post that the odd flavor is "slowly becoming a hit." The idea originally came about when Ha inexplicably found herself in possession of some Cheetos dust around Halloween. She put two and two together and developed a limited seasonal offering for the holiday.
Even though Hurricane Sandy seriously cut into the Cheetos macarons' original availability period -- it hit in the days before Halloween -- customers that managed to get their hands on one were impressed. Tung and Ha decided to bring the flavor back, and it's proved popular.
Macaron Parlour offers a few other wacky flavors; its first ever was a candied (real!) bacon with maple cream cheese that's still on the menu.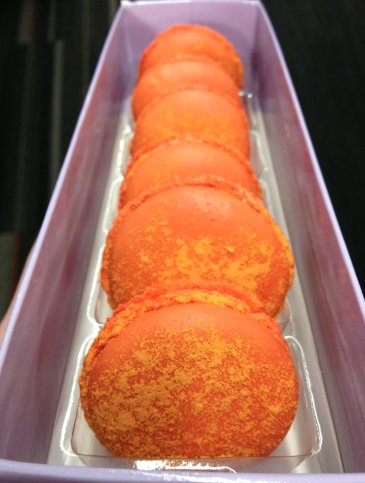 "We didn't realize it, but the weirder flavors were defining us," Ha mused, even though it wasn't originally their intent. She and Tung she enjoyed taking cherished foods from childhood and turning them into macarons.
We couldn't resist swinging by the shop to taste the creation for ourselves. The macarons' two cookies are violently orange -- after all, it's a Cheetos macaron -- with a light dusting of Cheetos dust. The ganache, too, is flavored with Cheetos.
Reaction amongst the editors was split. Some were immediately turned off by the Cheetos dust, which is admittedly strong and, at times, jarring against the sweetness of the rest of the cookie. But others were intrigued, admiring the daring that went into the cookie.
"I really wanted to love this," wrote one editor. "But I think the dessert couldn't make up its mind between sweet and savory." That said, she didn't exactly think it was a train wreck. "Would I eat it again? Yes."
"Actually, I think this works," expressed another. "And I kind of like that the cheesy Cheetos dust is such a contrast to the rest of the cookie. Plus, I think this deserves a badge for not being disgusting. This is the sort of thing that could easily tilt in that direction."
Before You Go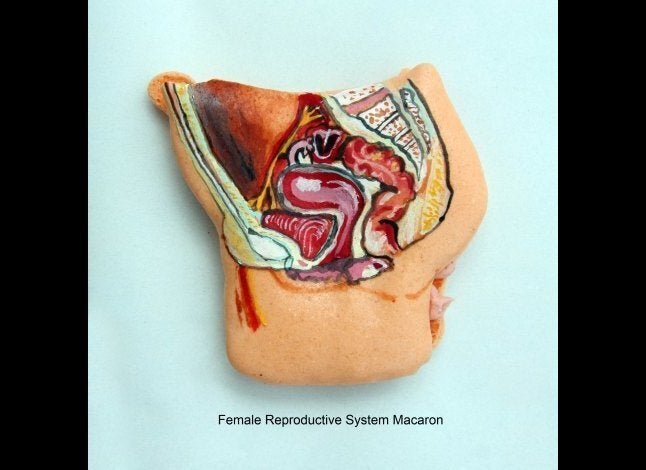 Anatomically Correct Macarons And More