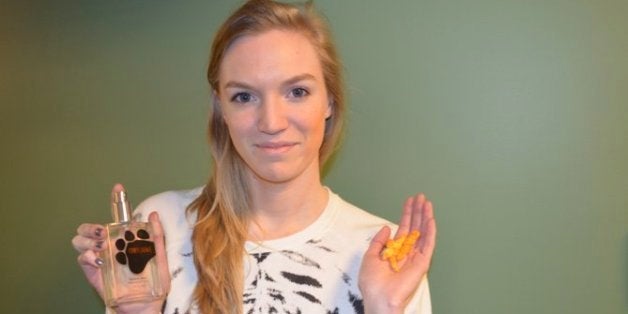 Brands everywhere are finding stupid, hilarious new ways to freshen up their tired products and get outlets like The Huffington Post to write positive reviews about them.
Cheetos is not one of those brands. Its new "Cheeteau" perfume -- yes, perfume that's supposed to smell like Cheetos -- flies in the face of real brand innovation. Taco Bell had Doritos Locos Tacos and now breakfast. Pizza Hut had the perfume idea more than a year ago. Most of all, "it's nauseating" is the best review "Cheeteau" received at our office.
Yet here we are, writing an article and trying to talk our way out of an HR situation with our colleagues. We hoped it was all one big April Fool's joke, but it's not. Unless Frito-Lay was pranking us by sending the stuff in the first place.
We don't recommend the perfume, as it is a thick, pungent mix of chemical cheese smell and butt. The commercial is pretty good, though:
Here's how the publicists describe it:
Cheeteau, the inaugural fragrance by famed Cheetos brand spokes-cheetah, Chester Cheetah, will be available to fans in Los Angeles and New York City for a limited time only. Inspired by the popular snack, the scent boasts buttery notes, accents of sharp cheddar and a touch of lemon for balance, perfect for evening or day wear.
Related
Before You Go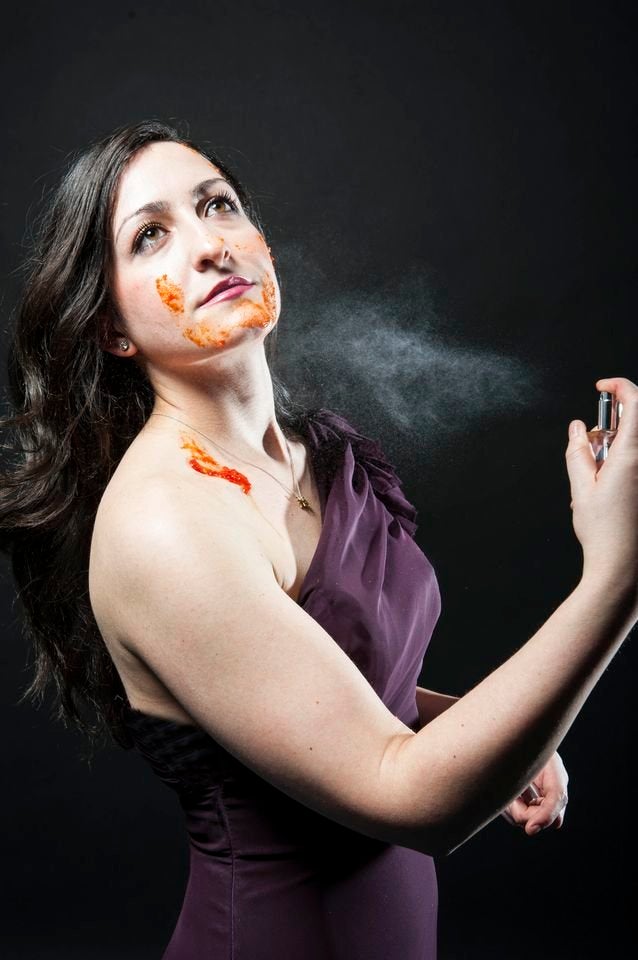 The HuffPost Weird Pizza Perfume Shoot
Popular in the Community