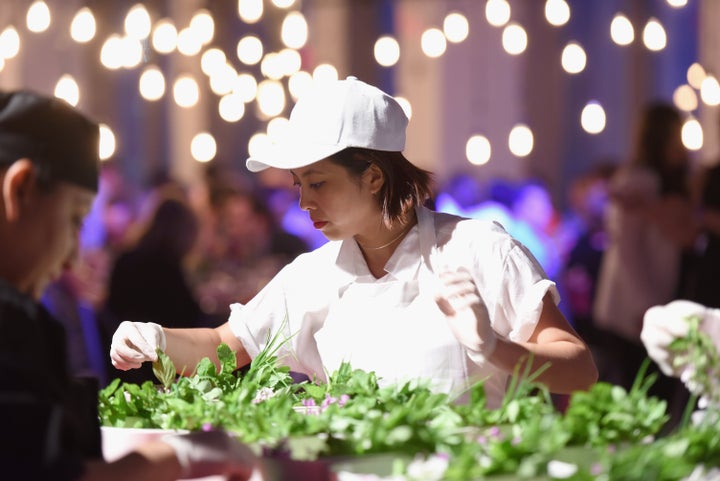 In a recent Instagram post, Dimayuga (who is the executive chef of Mission Chinese Food), says she was approached by a freelance writer for IvankaTrump.com about an interview.
"I would love to conduct an interview (via telephone/email) with you spotlighting your work as a strong female entrepreneur," freelancer Adi Heyman wrote, adding that the website was "a non-political platform of empowerment for modern working women."
The attempt to flatter Dimayuga didn't work. In an interview with The Huffington Post, the chef said she saw the message mid-service. She chose not to write back right away, instead collaborating on a response with her friend, activist Shakirah Simley, and eloquently explained just why she wouldn't grant an interview to the "non-political platform."
Below is her response in its entirety:
Hi Adi,

Thank you for thinking of me. I'm glad you are a fan of my work so much that you want to provide more visibility for my career to inspire "other working women." However, I'm for women who actually empower other women.

I don't believe that IvankaTrump.com is truly "a non-political platform of empowerment for [women]". So long as the name Trump is involved, it is political and frankly, an option for the IvankaTrump.com business to make a profit.

I don't see anything empowering about defunding Planned Parenthood, barring asylum from women refugees, rolling back safeguards for equal pay, and treating POC/LGBT and the communities that support these groups like second class citizens.

As a queer person of color and daughter of immigrant parents I am not interested in being profiled as an aspirational figure for those that support a brand and a President that slyly disparages female empowerment. Sharing my story with a brand and family that silences our same voices is futile.

Thank you for the consideration.
Dimayuga told HuffPost about her decision to publish her response publicly, in order to show solidarity with others who are like her.
"It's important for me to acknowledge the intersectional community in which I've been able to creatively thrive in," the chef said. And as a woman in the male-dominated restaurant business, Dimayuga says she learned to speak up.
"I learned that only 6 percent of executive positions in kitchens are held by women. I am also queer, and have immigrant parents," Dimayuga wrote. "I've come to the understanding that people want to hear what I have to say from my unique point of view. It's a responsibility that gives me purpose, so making clear and pointed decisions on what I involve my time with is important."
Dimayuga said the response to her post has been "unanimously positive." Even celebrity chef Anthony Bourdain commented on her Instagram, calling Dimayuga "My hero!"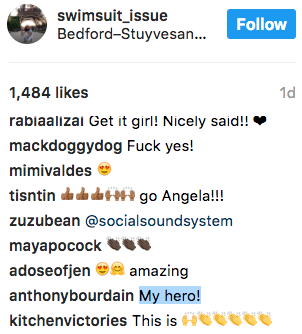 "The sheer number of people that have been supportive just shows that there is a stronger and bigger community than I see on the day-to-day that are willing to actually help, protect, support women and those in marginalized communities," Dimayuga said.
She added, "I'm not interested in a catfight―I just found an opportunity to speak and share my narrative and my truth to vocalize my values and my own integrity. For me, it was an opportunity to say I belonged to a community where I hope to enrich the different spheres I live in and to cultivate empowering environments that are safe for us."
As of press time, the chef told HuffPost the freelancer has not reached back out to her. She has, however, gained an interesting new follower on her account: Ivanka Trump.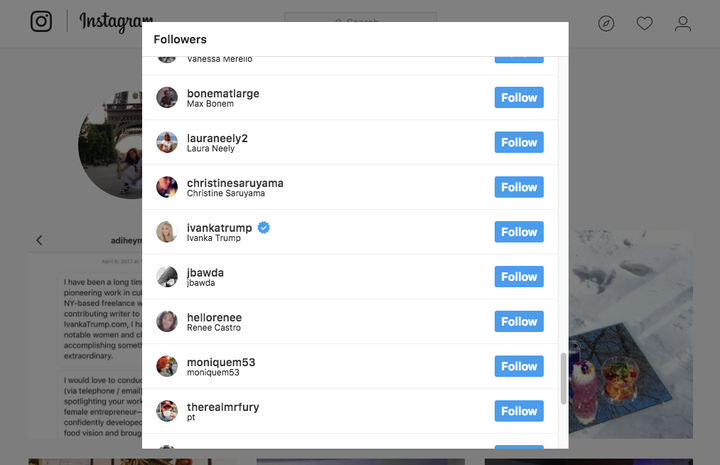 Ivanka Trump's personal Instagram confirms the recent follow: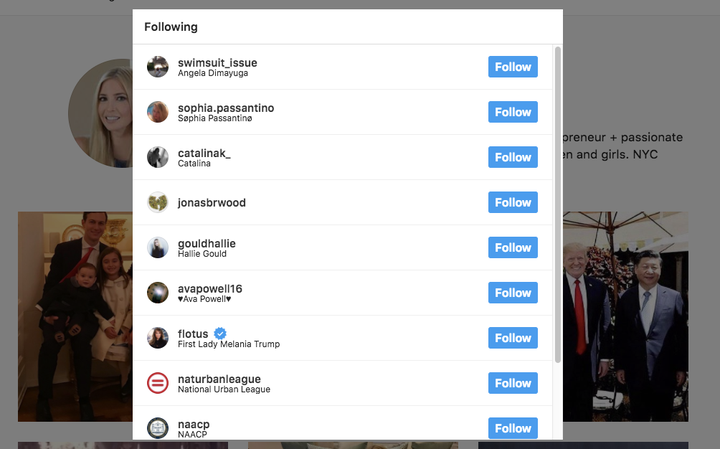 The HuffPost Lifestyle newsletter will make you happier and healthier, one email at a time. Sign up here.
Before You Go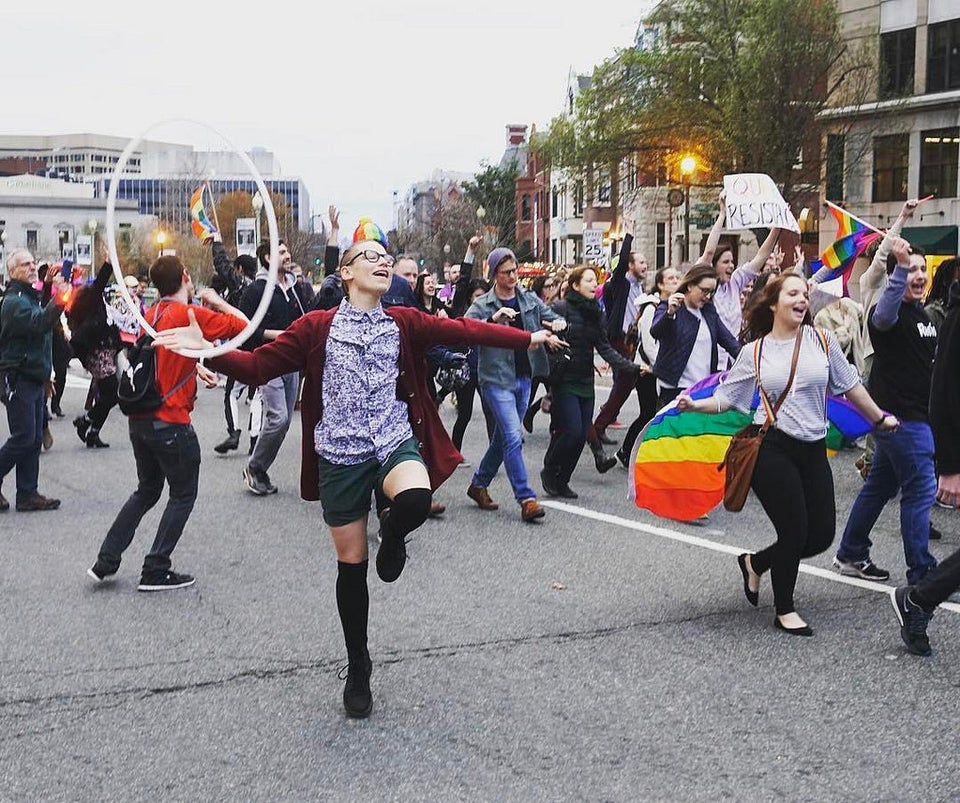 Dance Protest Outside Ivanka Trump's House