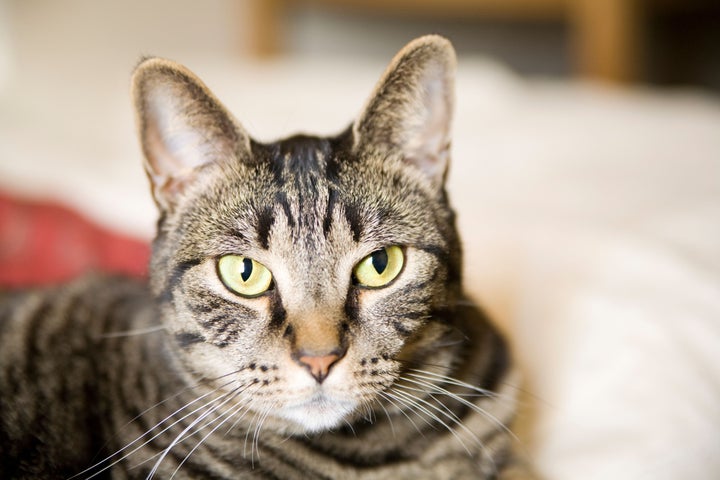 WASHINGTON -- A former sous chef at Virginia's famous Inn at Little Washington is facing a felony charge of animal cruelty for allegedly feeding a pet cat to two of his penned dogs.
The incident in question took place on Christmas Eve at the home of Anthony Robert Ahrens in Washington, Va., a tiny town about 70 miles west of the nation's capital.
Deputy Ronnie Dodson's criminal complaint identified Ahrens' father, Leo A. Shipp, as an eyewitness. Shipp had signed the complaint stating that his son, "on Dec. 24 at around 3 p.m., fed his [Ahrens'] adopted cat to his two caged dogs, which resulted in the cat's death." Other documents on file in the court indicated that during questioning by Dodson and Deputy Robbie Fincham, Ahrens did not deny the charges.
Until Monday of last week, Ahrens served as head chef at Cafe Indigo in nearby Sperryville, according to the News. At that time, the restaurant's owner, Lucille Niessen, announced he was no longer working for her. She did not elaborate, saying it would be inappropriate with the criminal investigation ongoing.
Ahrens had initially been charged with a misdemeanor crime for maiming or killing an animal, but a commonwealth attorney requested it be dropped in favor of a more serious charge of torturing or willfully inflicting inhumane injury or pain to the animal, as a direct result causing its death.
The Inn at Little Washington is an internationally acclaimed 34-year-old country inn and restaurant that's known as a luxury retreat for D.C. residents and consistently garners high praise from critics. In Washingtonian magazine's 2011 round up of the 100 best restaurants in the area, critic Todd Kliman ranked the Inn at Little Washington at No. 2.