Last May, Chef David Myers (Hinoki & The Bird and Comme Ça) and I were invited by the Hong Kong Tourism Board to visit Hong Kong during the inaugural Art Basel. I had visited the city once, many years ago, and was excited to see how it had changed.
David and I didn't want the trip to just focus on the food, but rather take in all this incredible city had to offer, the fashion, the art and, of course, the mind-blowing food scene that is the hallmark of this east-meets-west metropolis. I brought my cameras (and a small crew) and documented our amazing journey.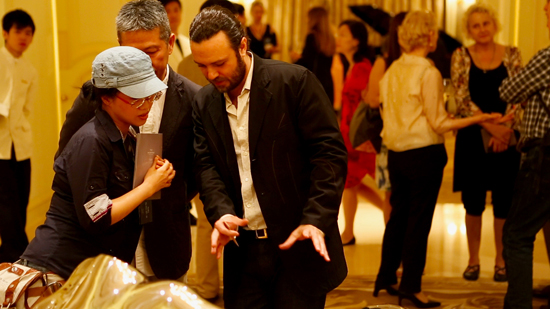 In this episode, David explores all that Art Basel has to offer. He visits the Hong Kong Exhibition Center where the largest Art Basel exhibition is taking place. There, he gets to see some incredible work including a photo montage by one of his favorite photographers, Nobuyoshi Araki, a giant yellow balloon maze and hundreds of beautiful and inspiring art exhibits. Afterwards, David visits the Mandarin Oriental Hotel to sample an Art Basel inspired menu from Executive Chef Uwe Opocensky and finally ends up at an art show at the Peninsula Hotel where he sits down with Rainy Chan, the Peninsula's General Manager, to discuss their role in promoting local Hong Kong artists.
Next week's final episode takes David back to his roots as he delves back into the culinary landscape of Hong Kong, visiting Tim Ho Wan, the most affordable Michelin Star restaurant in the world and Chef Esther Sham's Ta Pantry.
If you missed Episode One, you can find it here.
If you missed Episode Two, you can find it here.