Last May, Chef David Myers (Hinoki & The Bird and Comme Ça) and I were invited by the Hong Kong Tourism Board to visit Hong Kong during the inaugural Art Basel. I had visited the city once, many years ago, and was excited to see how it had changed.
David and I didn't want the trip to just focus on the food, but rather take in all this incredible city had to offer, the fashion, the art and, of course, the mind-blowing food scene that is the hallmark of this east-meets-west metropolis. I brought my cameras (and a small crew) and documented our amazing journey.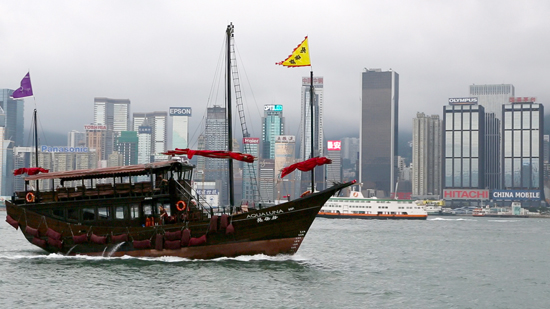 In Episode Two, David visits some of the new boutique shops that have sprung up in Hong Kong. At Moustache Boutique, makers of bespoke suits and clothes for men, David talks to owner Alex Daye about the difference between buying tailored clothes and buying off the rack. At Ascot Chang, David has a shirt custom made, choosing every aspect from the material to the collar size. David also visits Stanley Market, once a fishing village, now a world-class bazaar where you can buy everything from souvenirs to the latest electronics. Finally, a very tired chef puts his feet up at Ten Feet Tall, a foot massage and relaxation center, where you can rest up after a long day of exploring the city.
Next week, you'll get to explore the inaugural year of Art Basel Hong Kong and see what Hong Kong's vibrant art scene brought to this international art show.