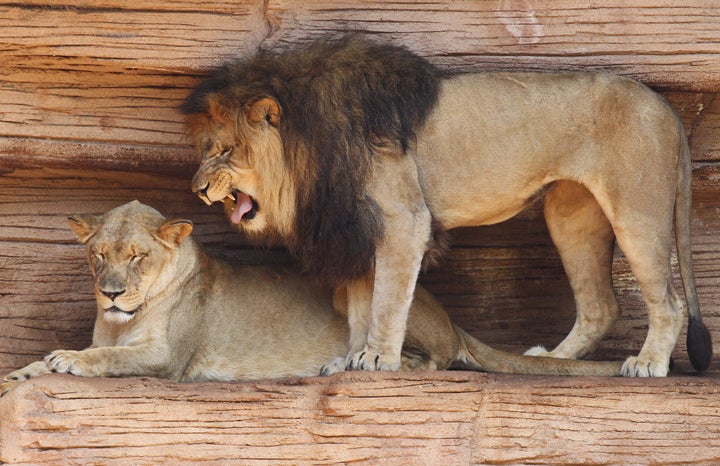 I'm going to take a minute to explain and share the reason we decided to keep the lion off the menu....but not in anyway to cancel the event itself. First of all and I hope I am very clear with this, Taste and See does not serve or support ("according to my standards") any crazy or endangered exotic foods in our menu although we do have a fantastic food selection ;) ha!!!.

So.....with that said, we did took a second look at the fact of serving Lion meat and realized that yes, it can be a little shocking and disturbing for some people and in my heart I did felt touched and didn't mean to offend anybody so I decided to make it right and substitute the Lion course.
Febres continues by discussing the negative emails and vulgar comments he's received. "I don't feel like I need to prove myself or convince anyone about my statements of being an animal lover but this should give some of those haters something to chew on....I have being a supporter from heart and financial sponsor for wild animal specifically for http://www.care2.com/life since long time ago. So when I say I love animals I mean it," he writes.
Interestingly enough, KWCH 12 (a CBS affiliate) reports that Febres is, in fact, planning to serve foie gras. While the reasons for protest may be different -- population decline versus forced feeding -- we're wondering if lion meat is the end of the discussion between Febres and some of his more vocal opponents.
Related