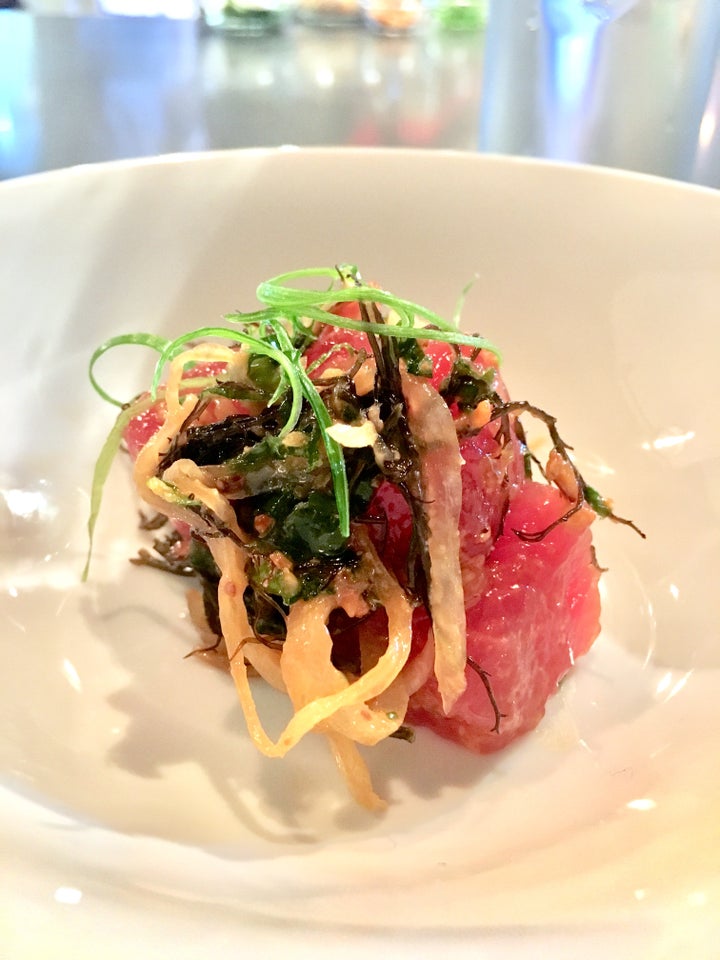 Roy Yamaguchi is no stranger to good food. A James Beard Best Pacific Northwest Chef, he founded of thirty international Roy's Restaurants from Hawaii to New York. Yet, there was one frontier Yamaguchi hadn't yet tackled: the water. He says he's long dreamed of opening a restaurant on the sea, and now he has: the Asian Market Kitchen on MSC Seaside, which embarked on its maiden voyage from Trieste, Italy this week.
Here's the interesting part: Yamaguchi didn't just design the menu; he spent over two years designing the concept, layout, china, color palette, wine pairings, custom drink menu, and 18-song playlist that will transport guests to the culinary regions of Japan, Korea, and Thailand.
The restaurant is not a traditional, sit-down experience. Guests will have access to a sushi, sashimi, and raw bar, as well as teppanyaki grills where they can watch their meals being prepared right in front of them.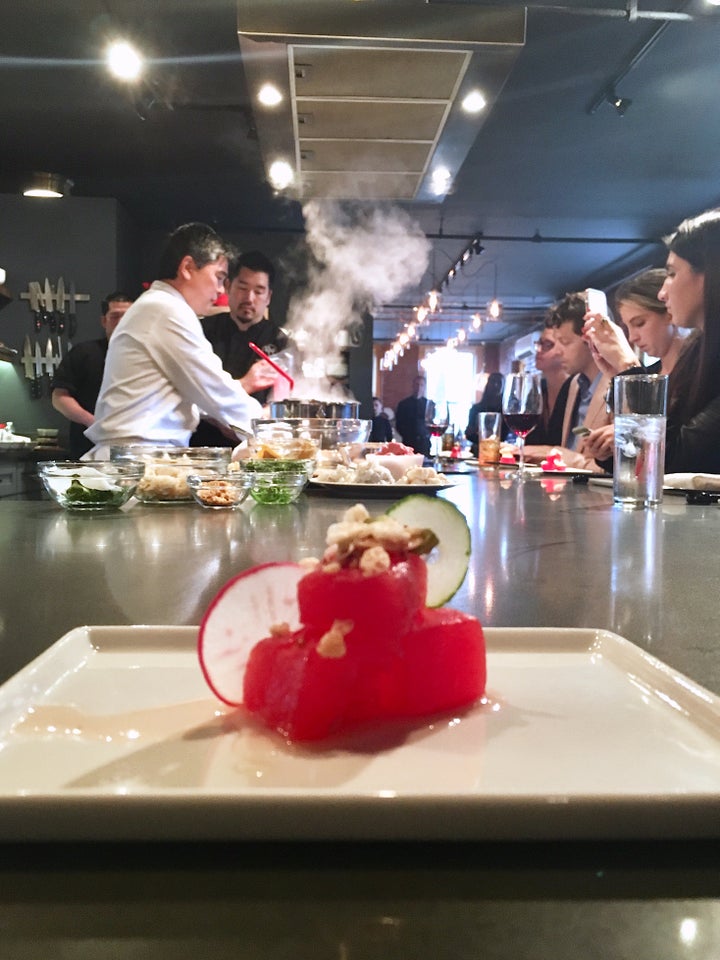 The ship boasts that it offers guests "a vacation experience that's closer to the sea." Yamaguchi's restaurant agrees with that concept; although the ship sails around the Eastern & Western Caribbean, guests will be offered cuisine that's a fusion of European and pan-Asian. Watermelon poke, rack of lamb in red wine curry sauce, and lobster fried rice with lap ceung, Chinese sausage, are all on the menu.
According to Chef Yamaguchi, he wants guests to have more than an outstanding culinary experience: he wants them to "feel who he is" as soon as they walk into the restaurant. "Chefs usually design menus, but it's unusual to help conceptualize and design a restaurant even before it's even built," Chef Yamaguchi explains. "MSC gave me the opportunity to do that. It was important to me to be involved in the entirety of the experience."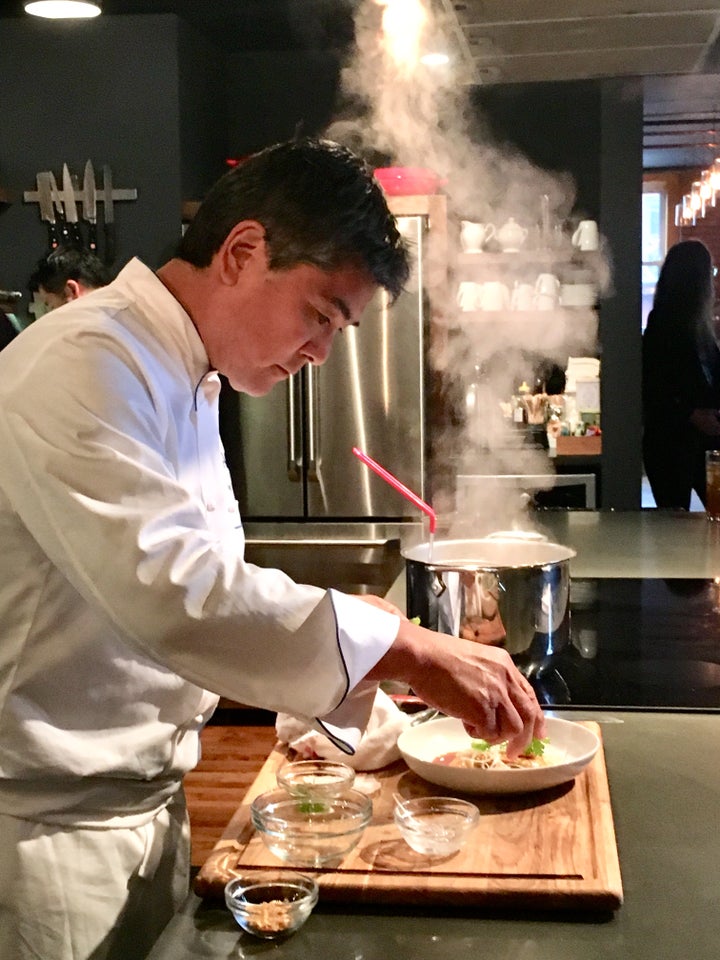 The restaurant is just one on the high-tech ship's waterfront promenade that wraps around the ship. The MSC Seaside also offers an interactive Aquapark at Sea. The Seaside will be the first cruise ship to feature Slide boarding technology, combining a slide and an interactive game, that is the cutting edge of water park technology.
With the restaurant completed and the menu set, the ship is ready for the open seas. The MSC Seaside will celebrate its Naming Ceremony in Miami on Dec 21.
Popular in the Community