This week Twitter totally ate up an old clip of another chef giving Gordon Ramsay the Gordon Ramsay treatment. In the segment from Season 5 of "The F Word," the executive chef at London's now-defunct Blue Elephant basically tells Ramsay his pad thai sucks.
The Thai chef, whom the host calls "Chef Chang," takes just one bite of Ramsay's version of the famous dish. But instead of saying definitively whether it's good or not, he asks: "What do you want to know from me?"
When pressed, he said, "This is not pad thai at all." But his face really did all the talking: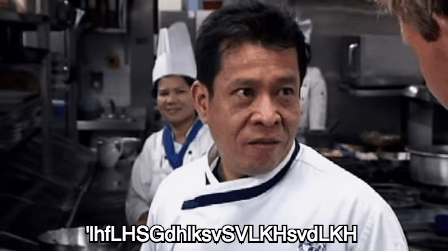 People on Twitter absolutely loved the Thai chef's saucy burn.
Serving up brutal criticism of people's cuisine is usually Ramsay's jam. In fact, people actually tweet photos of their food at Ramsay in hopes that he'll publicly slam them.
But in this particular instance, the tables were turned and it was deliciously satisfying.
Popular in the Community