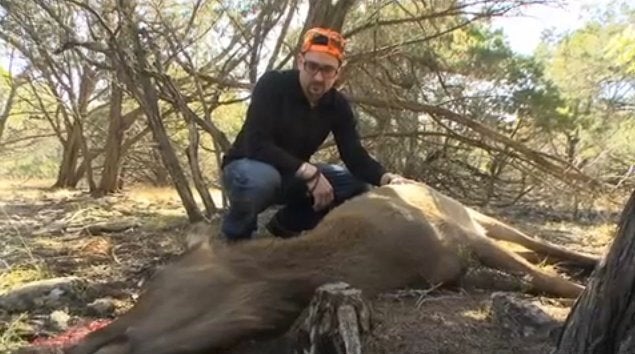 Chef Chris Cosentino recently tweeted about a pilot that he worked on that never made it off the ground: "It's sad that no one would pick this up, but who knows I hope someone will change their mind."
The show, titled Chef Unleashed, aimed to be "a new kind of reality show, about where good food really comes from—when it's done right." Consentino explained:
I appreciated the directness and honesty, along with the prospect of traveling the world to explore how the very best food is raised, butchered, or farmed in its native habitat: Chef Unleashed would have me put on waders, pick up a rifle, wear a hardhat, don overalls, whatever it might take. Real stuff. Challenging and yet totally entertaining. No oohing and aahing studio audience. No eating of 40-pound omelettes or 9-foot hoagies. No races or contests.
The pilot takes a no holds-barred look at hunting and preparing food. Cosentino shoots a deer and makes a blood cake (think pancake) from the super fresh blood. Then, he gets a bit misty about shooting animals at all. "It's a hard thing to choke down," he explains.
The 12-minute pilot is a fascinating, and at times shocking, take on how one can respect an animal used for meat (for more on this topic, see Daniel Klein's Perennial Plate series). As Cosentino asserts, "I've gotten as close as anybody can get to the source of their food."
Watch the pilot below and read Cosentino's thoughtful explanation of the show here.
Popular in the Community