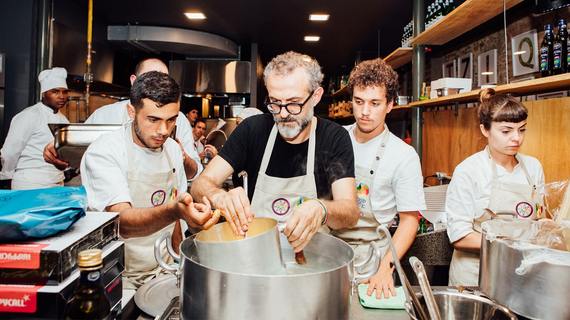 While most eyes are glued to the blockbuster competitions and breakout athletes at the Rio Games, the Olympics are also full of unsung heros and quiet victories. One such victory comes in the form of two chefs and a journalist who have launched a program to use food waste from the Games to feed the hungry.
"This is not just a charity; it's not just about feeding people," Bottura tells the New York Times. This is about social inclusion, teaching people about food waste and giving hope to people who have lost all hope."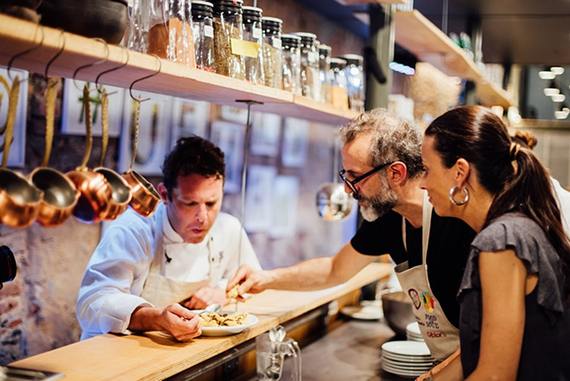 Bottura, Hertz and a slew of volunteer cooks and servers fed 70 people last Thursday night alone. The one and only Alex Atala, who put Brazilian food on the global map, also showed up to lend a hand.
The program won't end with the conclusion of the Rio Games either. Bottura's nonprofit, Food for Soul, will continue supporting RefettoRio Gastromotiva, as it transitions to a paid lunch service whose profits will go toward free dinners for the hungry at night. (Did we mention that Bottura is also launching a soup kitchen project with none other than Robert De Niro in the Bronx?) Now that's what we call Olympic medal material