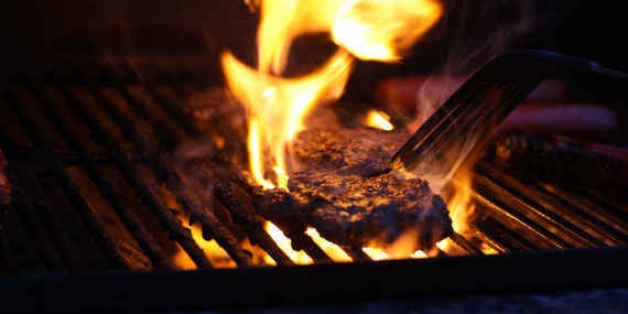 You typically know what to grill at a cookout: burgers, hot dogs, brats, chicken, and steak. But occasionally you've got to up the ante a bit and try something new -- especially when your girlfriend's dad is watching. Also, why is he here? Did anyone even invite him? In the interest of making you look like a better match for Sonia, and charring up some killer stuff in the process, here are some famous chefs' tips for what to grill besides the usual suspects.
Kuniko Yagi, chef
Hinoki & the Bird (address and info), Los Angeles, CA
"Try grilling your rice. Take leftover rice and form it into patties while it's still warm. Let the patties cool and then store them in the freezer or fridge until you're ready to use them. Fire up the grill, brush a little oil on the rice patties, and put them right on the grill. The grilled rice takes on this chewy texture, and, overall, it's wholesome and satisfying, and a great side for grilled meats and vegetables."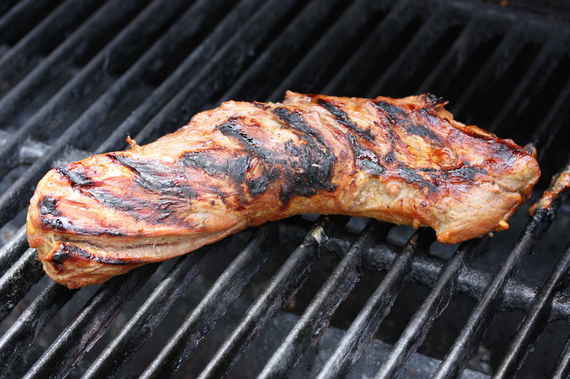 Credit: Flickr/Meal Makeover Moms
Justin Warner, chef
Do or Dine (address and info), Brooklyn, NY
"Pork tenderloin is my go-to alt-grill meal. They take well to marinades and brines. They also cook quickly and evenly. I like to brine them and then baste with a mix of honey and ginger beer -- super-caramelized crust and a beautiful medium-rare in no time. I also like to slice the tenderloins up while the other, more traditional fare is cooking. It's like a hushpuppy for humans. 'Here's a tiny nibble of meat... be patient!'"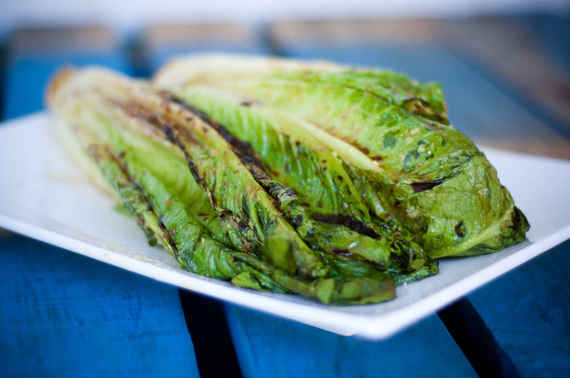 Credit: Flickr/Jodimichelle
"Romaine is certainly fun. Slice the hearts length-wise and drizzle with olive oil on the interior. Grill quickly and chop. Toss in dressing. The lettuce gets three distinct textures and flavors (raw, steamed, charred)."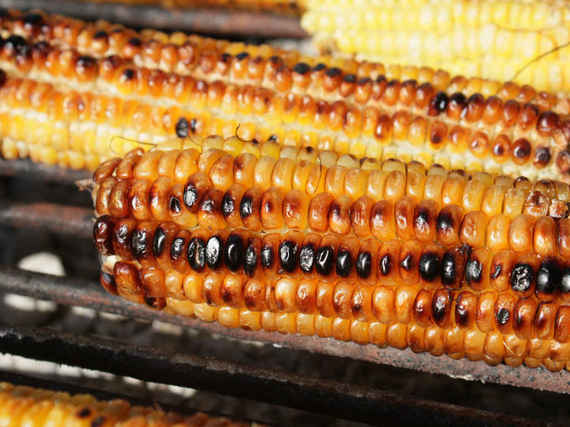 Credit: Flickr/Emilian Robert Vicol
"I also like to rub ears of corn with a 50/50 blend of miso paste and butter. The miso chars up real quick, and it adds a wicked salty-umami punch to the corn."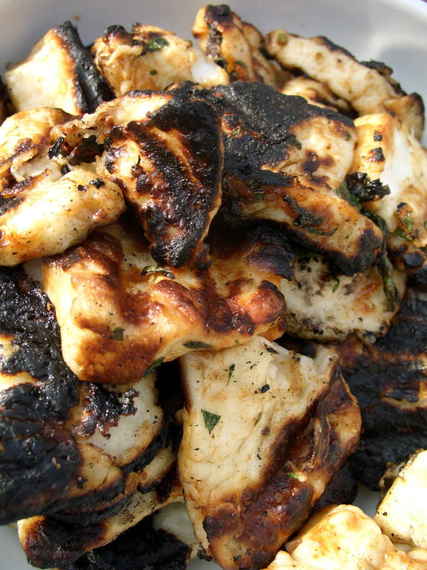 Credit: Wikipedia/Salimfadhley
"Lastly is halloumi [cheese], which is my secret weapon. It's like bringing a bazooka to a knife fight."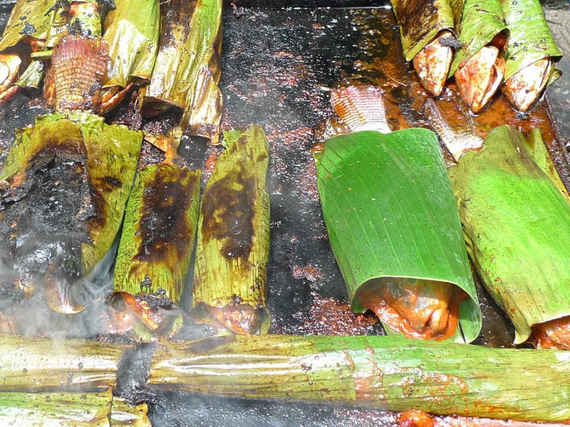 Credit: Flickr/John Walker
Dale Talde, chef
Pork Slope (address and info), Brooklyn, NY
"I love to grill a whole fish in a banana leaf. It helps it not stick to the grill and gives the fish a beautiful, smoky flavor."

Michael Armstrong, chef
Bodega Negra (address and info), New York, NY
"The addition of the grilled kale to our veggie tacos brings a nice balance of texture and flavor, along with a healthy element. I like to toss it in a simple vinaigrette like Champagne vinegar or lime & lemon with olive oil and salt, and char it on a really hot grill. Then I trim it off the stem after grilling."

Jeff Mahin, chef/partner
Stella Barra (address and info), Santa Monica, CA; Hollywood, CA; Chicago, IL
"­We coat grapes with a simple marinade of olive oil, balsamic vinegar, chopped garlic, and Calabrian chiles, and then grill for approximately one minute. Then we place them back into the marinade bowl until they're cool. I serve the grapes alongside fresh burrata and grilled bread."