Chelsea Cain, the writer of Marvel's recently canceled feminist comic series "Mockingbird," deactivated her Twitter account midweek, after she said she received "thousands" of mean-spirited tweets celebrating the end of the series. The tweets attacked her personally, she explained in a blog post on Thursday, and celebrated the end of "Mockingbird."
"Mockingbird is canceled," Cain had tweeted early last week. "But we need to make sure @Marvel makes room for more titles by women about women kicking ass."
She also tweeted out the cover of the last "Mockingbird" issue and encouraged followers to buy that issue and "send a message to @marvel that there's room in comics for super her stories about grown-up women."
The cover features the superhero main character sporting a T-shirt that reads, "Ask me about my feminist agenda."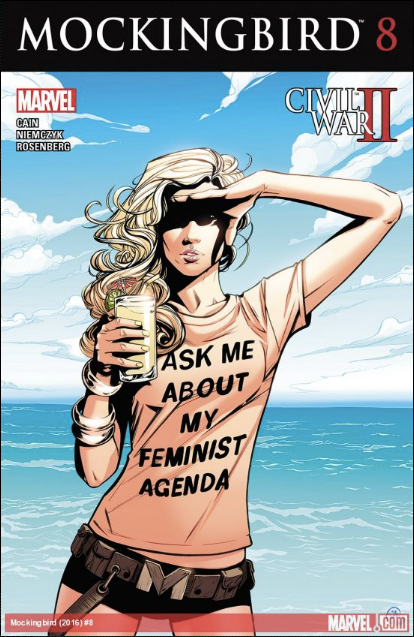 She's used to a certain level of online abuse and understands that those who engage in such negativity comprise only 1 percent of comics readers, Cain said in her blog post. But after the cancellation news, the rush of hatred-spewing tweets came in far greater numbers.
"The tweets that bothered me were never the ones concerned with content," she wrote, "they were the ones that questioned my right to write comics at all, and were disgusted by the idea of a female hero having her own series."
She noted there had been a surge of such tweets this week: "Strangers, yelling at me because I wrote a comic book that they didn't like, and because I was a woman."
"I did not leave Twitter because of rape threats or because someone had posted my address ... I left Twitter because of the ordinary daily abuse that I decided I didn't want to live with anymore."
It kept getting worse: "I woke up to find that my Twitter feed had exploded. Comments were coming in, fast and furious, every second. I'd never seen anything like it."
Some messages were supportive, some were just "people yelling at one another," and "a lot of them just seemed mad at women in general."
So, she wrote, "I deactivated my account. I got up. I walked my dogs."
In response, Marvel Editor-In-Chief Axel Alonso spoke out against the harassment and voiced his support for Cain, as did several other Marvel employees, according to company spokesman Joseph Taraborrelli.
As for why Marvel canceled "Mockingbird," Taraborrelli told HuffPost that the decision to continue or scrap a series is less about subject matter and more about numbers.
"If a series is not making money due to low sales," he said, "then it's cancelled."
Taraborrelli noted that Marvel has 22 other female-led series currently in production, including "Ms. Marvel," "Jessica Jones" and "Black Widow." (See a slideshow of some of the covers below).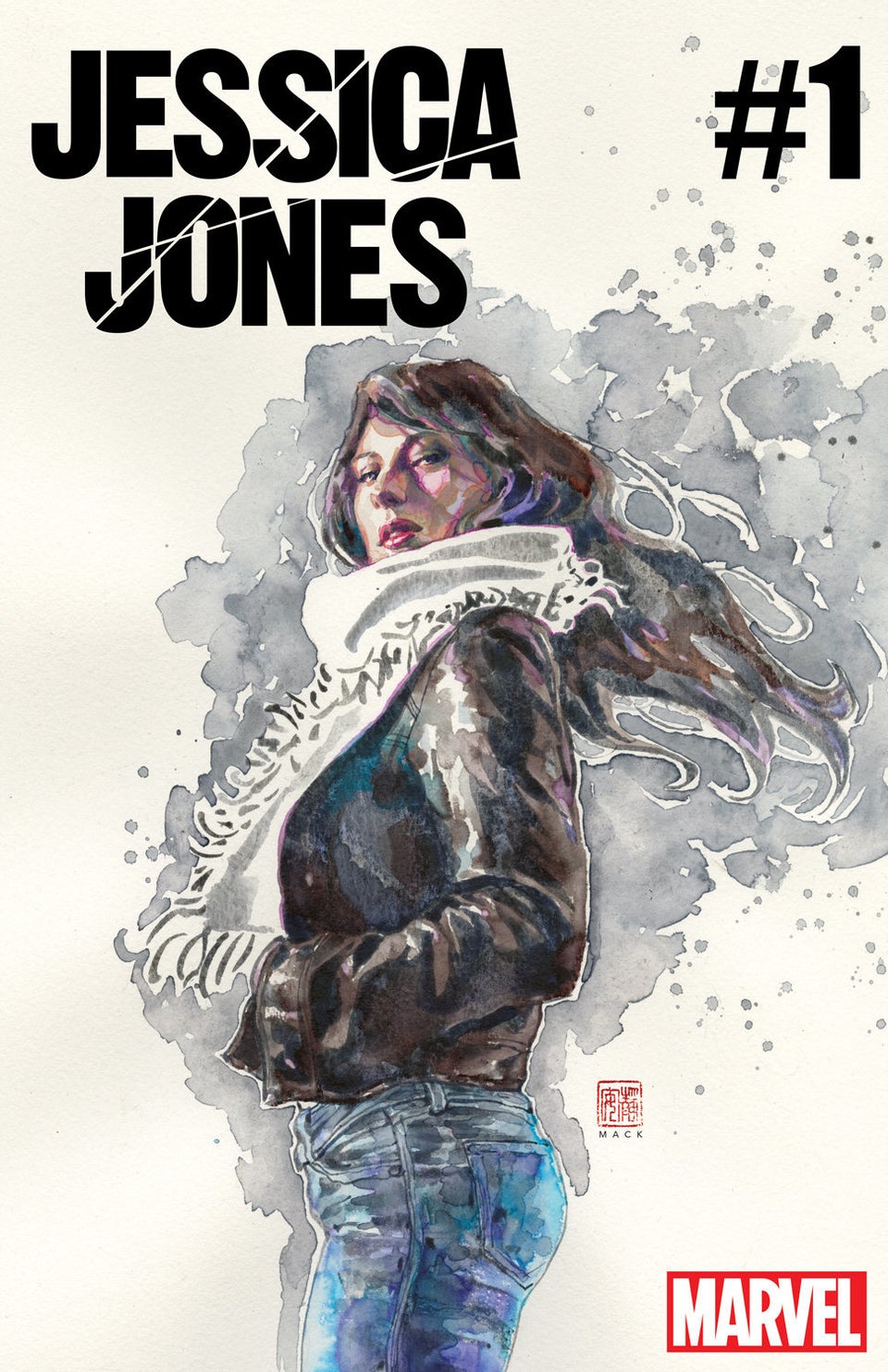 Female-Led Comic Books From Marvel
In the end, Cain wrote, "know that I did not leave Twitter because of rape threats or because someone had posted my address ... I left Twitter because of the ordinary daily abuse that I decided I didn't want to live with anymore."
"That's the power we have, right?" she added. "If a stranger yells at you on the street? You walk away."
Related
Popular in the Community