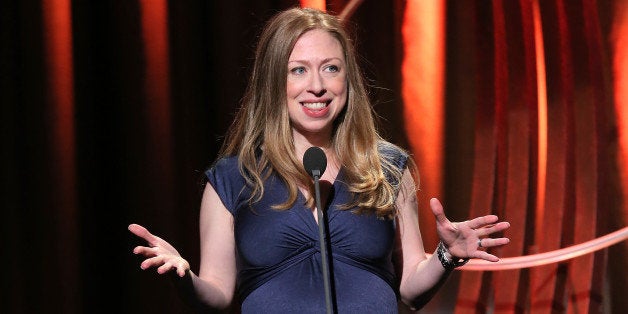 We all know we live at a moment of information overload, when there is arguably more and better news coverage than ever before but when something essential risks being lost: The time and ambition to break out of the news cycle, to pull back from the flood to understand what it's all about. To look for context, insight and plain-old amazing stories. Enter this magazine.
Longtime HuffPost readers know that my favorite part of any Politico story is where the author negates the premise of the piece or otherwise comes out and admits, "I should not have written this. This was a waste of everyone's time. I hate myself, and you should hate me too." Here's this article's author, Adam B. Lerner, doing this schtick:
We admit it -- much of the speculation about Chelsea Clinton's newborn child is a bit premature and, frankly, more than a little ridiculous. It's crazy to think that the 2016 presidential election could hinge on whether Hillary can take advantage of her new grandmotherly image, rather than, say, the state of the economy or the candidates' positioning on other key issues.
Let me summarize the remainder of this hot garbage: There is a list of the most popular baby names in Iowa and New Hampshire, and a name-check of the book, Freakonomics, which was a thing that bloggers name-checked back in 2006.
By far the most bizarre thing going on in this article is this strange presumption that the grandparents of Chelsea Clinton's baby will be naming it, and not the child's parents. The entire piece is predicated on this idea. It's not every day that you come across a "researcher" for a "magazine" that demonstrates selective understanding of how babies get named, but for me, today is that day.
I feel a tremendous amount of pity for everyone involved in the publication of this weird story about Chelsea Clinton's baby.
REAL LIFE. REAL NEWS. REAL VOICES.
Help us tell more of the stories that matter from voices that too often remain unheard.
BEFORE YOU GO
PHOTO GALLERY
Hillary And Bill Through The Years