Chelsea Clinton, the 31-year-old daughter of former President Bill Clinton and Secretary of State Hillary Rodham Clinton, is stepping into her own spotlight.
According to The New York Times, NBC has hired Clinton to become a full-time special correspondent for NBC News. Her feature stories will reportedly be used in the "Making a Difference" series, which runs on "NBC Nightly News." The segments spotlight people who volunteer to improve the lives of others in their communities.
When Bill Clinton won the presidency in 1992, the first lady asked the press to keep Chelsea out of the public eye. As a young adult, Chelsea continued to avoid media attention in order to attend college and quietly enter the business world. Once her mother decided to run for the presidency in 2007, however, Chelsea made hundreds of public appearances, mostly on college campuses, to support the campaign. More recently, she has worked for New York University and promoted her father's latest book. She is currently pursuing a doctorate at Oxford.
Clinton is the second daughter of a president hired by NBC News; Jenna Bush Hager, daughter of former President George W. Bush, works as a correspondent for NBC's "Today" show.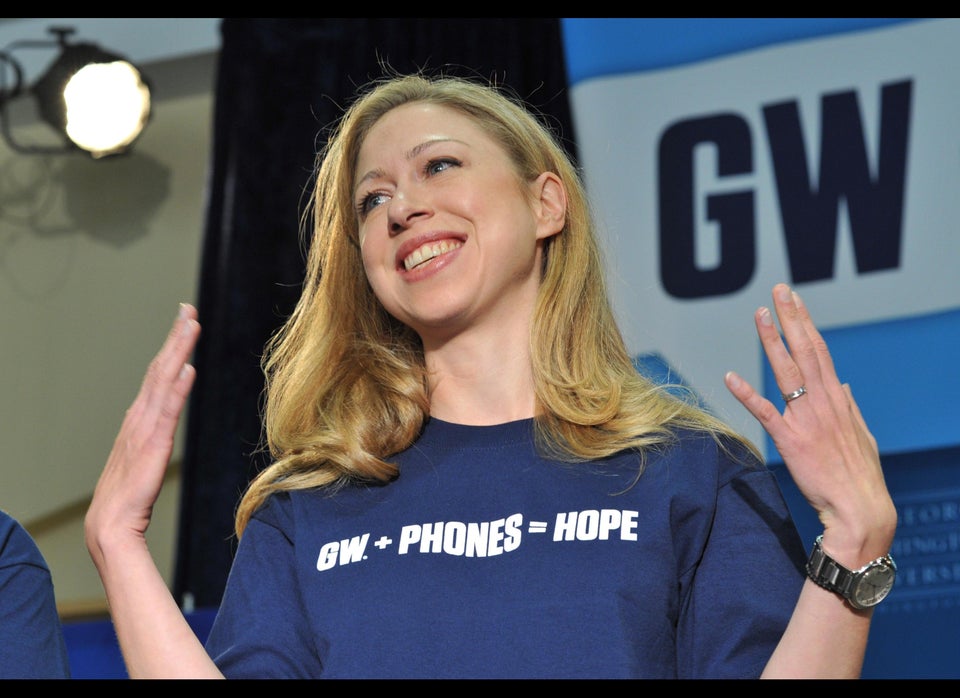 Chelsea Clinton Around Town
Popular in the Community