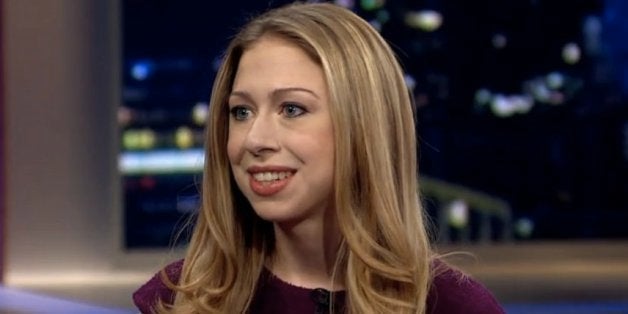 Chelsea Clinton is leaving NBC News, People magazine reported on Friday.
The special correspondent told the magazine in a statement that she is leaving in order to "continue focusing on my work at the Clinton Foundation and as Marc and I look forward to welcoming our first child."
On Friday morning, Clinton posted the news to Facebook, noting that she is "profoundly grateful to NBC viewers who responded to the stories I shared."
It's been a privilege to be part of the NBC Family. I admire the work and dedication that their reporters, producers, crews, editors and studio teams deliver every day, particularly as I personally experienced through the stewardship of Brian Williams at Nightly News and Rock Center.
"We are thankful for all of Chelsea's contributions to NBC News over the past 3 years," senior vice president of NBC News Alex Wallace told The Huffington Post in a statement. "Chelsea's storytelling inspired people across the country and showcased the real power we have as individuals to make a difference in our communities. While she will be missed, we look forward to working with her in the future."
Clinton was hired by the network in 2011 and contributed pieces to "NBC Nightly News" and "Rock Center," before the show was canceled last year. Her projects included several reports on education programs in underprivileged communities, along with profiles of fashion designer Stella McCartney and author Judy Blume. She was, to put it mildly, never NBC's most prolific correspondent, nor its most widely praised.
She became the target of particular criticism in recent months when Politico reported that she had been paid $600,000 a year, even though she had no journalism experience and had filed relatively few reports.
REAL LIFE. REAL NEWS. REAL VOICES.
Help us tell more of the stories that matter from voices that too often remain unheard.