Chelsea Clinton has taken on a new role at New York University -- or has she?
However, Clinton's "new" role may have stemmed from her current position as assistant vice provost to the university -- a job she took in 2010. The university has kept Clinton's new title relatively under wraps, but it seems the 33-year-old's role as a leader of the Of Many Institute has been in the works for more than a year.
"Among other tasks at NYU, she has helped to craft a strategy to recruit the best students and faculty members from around the world. She is also developing an interfaith project to bring together Jewish and Muslim students," Ian Wilhelm surmised about Clinton's position in a February 2012 story in The Chronicle of Higher Education.
In a Q&A with Time in September, Clinton explained that she first took a job at NYU to fund her doctoral studies. Though she eventually transferred to Oxford University, where she is currently pursuing her doctorate, at the time, Clinton also hinted at her hopes for NYU's multifaith future.
"And I hope that my colleagues and friends at NYU will really have built a platform around multifaith education and multifaith leadership," Clinton told the magazine, responding to a question about her five-year plan.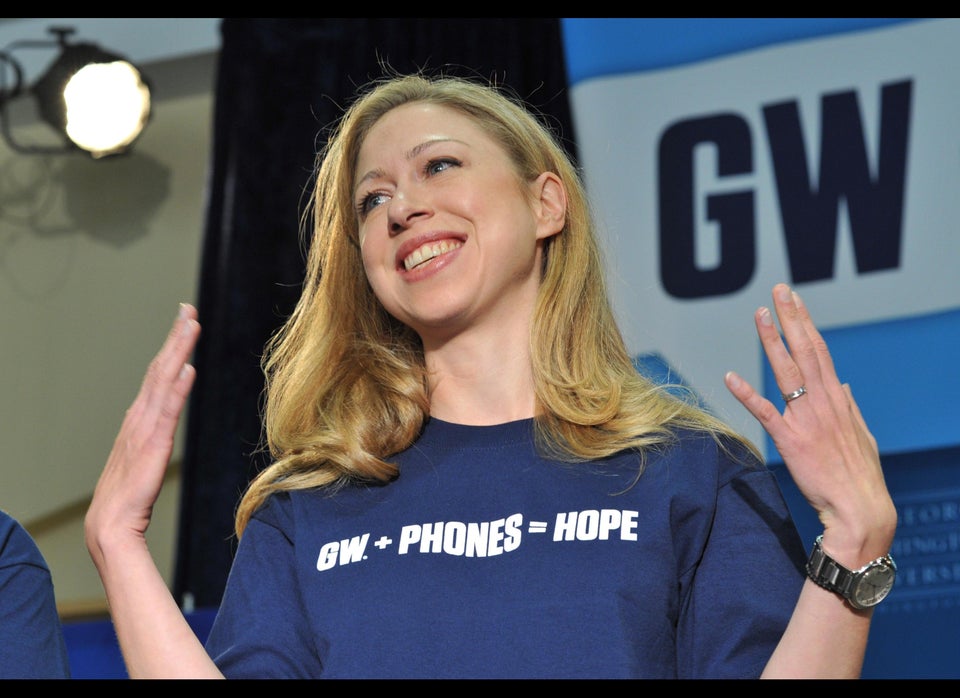 Chelsea Clinton Around Town