Speaking last week on a radio program about the Supreme Court's landmark abortion rights decision Roe v. Wade, former first daughter Chelsea Clinton said it would be "un-Christian" to take away women's access to safe, legal abortions.
"When I think about all of the statistics that are painful, of what women are confronting today in our country and what even more women confronted pre-Roe, and how many women died and how many more women were maimed because of unsafe abortion practices ― we just can't go back to that," Clinton said on the show Thursday. "That's unconscionable to me."
"And also, and I'm sure that this will unleash another wave of hate in my direction," she said, "but as a deeply religious person, it's also un-Christian to me."
Clinton made the comments while appearing as a guest on "Signal Boost," a progressive Sirius XM radio show.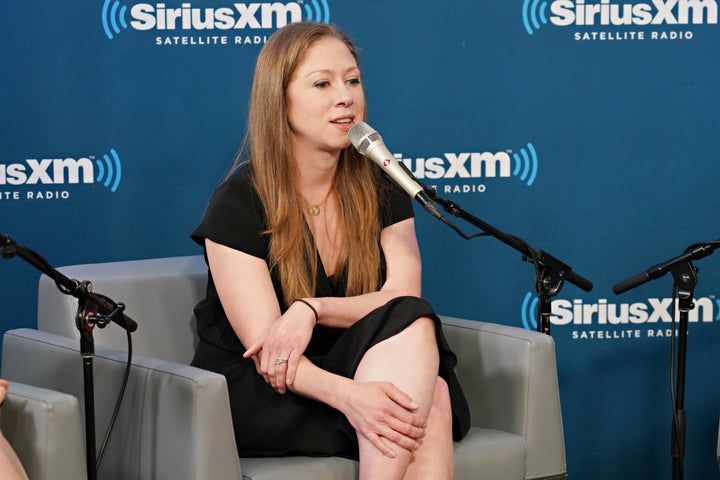 The 1973 Roe v. Wade decision helped establish a constitutional right to abortion. Abortion rights advocates fear that President Donald Trump's Supreme Court nominee, Brett Kavanaugh, represents a grave threat to this right, since his confirmation would create a conservative majority on the nation's top court that could restrict abortion access.
On "Signal Boost," she said she's been "compared to slave owners and Nazis" for that statement.
"[It's] because I've had the temerity... to point out that our ability to participate fully in our society, including economically, hinges on our ability to be able to make choices for our bodies and our families," she said.
Since her "Signal Boost" appearance last week, Clinton has been ridiculed by conservative sites for connecting Christianity to the abortion rights movement. The Babylon Bee, a satirical evangelical Christian website, mocked Clinton's faith in a parody article. On social media, she's been called a Satanist.
Clinton responded to the criticism via Twitter on Friday, affirming that it is possible for someone to be a faithful Christian and to believe in abortion rights.
Clinton was raised in the United Methodist Church, a denomination with which she still identifies. The UMC is America's third largest religious denomination, after the Roman Catholic Church and the Southern Baptist Convention ― two denominations that are decidedly anti-abortion.
Clinton's statement ― and the ensuing backlash ― illustrates that while conservative Christians are often the loudest and most politically influential voices in the abortion debate, they don't speak for all American Christians.
Rev. Dr. Cari Jackson, a leader with the Religious Coalition for Reproductive Choice, told HuffPost that she agrees with Clinton that denying women access to affordable reproductive health care is "un-Christian." To deny women this right is to leave them susceptible to higher levels of poverty, greater stress, lower educational attainment and other factors, said Jackson, an ordained United Church of Christ minister. Supporting a system that fosters this kind of treatment for women, she said, is "nothing short of unchristian."
"The undergirding of the Christian faith is love," Jackson wrote in an email. "Love includes regarding the quality of life for women and their children. Love includes honoring others in the decisions they make for the best interest of themselves and their families. Love includes recognizing and honoring the moral agency of others as much as I recognize my own."
In addition, Jackson said, it's "unchristian, unconstitutional and unconscionable" to force everyone in society to live according to the moral principles of some Christians.
The pushback against Clinton is proof to her that in every era, there are some religious and political leaders who use the Bible to oppress marginalized groups.
"Only when women and all persons are fully valued as moral agents and nurtured to make self-determining choices can the society best thrive," Jackson said.
Related
Before You Go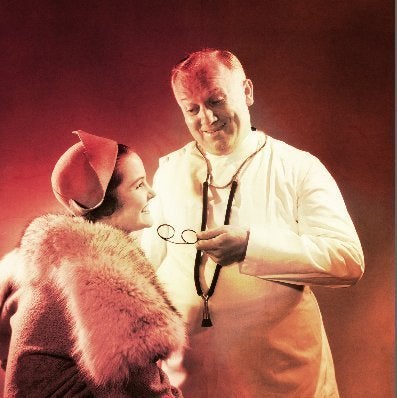 Myths About Abortion That Need To Be Busted
Popular in the Community