Forgetting to lock the toilet stall and having someone walk in on you? The worst. Now picture that person barging in is Diane von Furstenberg and you are Chelsea Clinton... because that actually happened.
In her new, in-depth Vogue feature, Chelsea Clinton is described as astute, articulate, personable and sophisticated. She's also a bit absent-minded, Jonathan Van Meter writes, often abandoning her Blackberry and leaving doors unlocked at the Kennedy Center so designers can accidentally intrude.
But save for the one embarrassing DVF anecdote, Chelsea Clinton comes off as enviably refined and even more stylish than we knew in her new Vogue feature, which appears in the mag's Lady Gaga-emblazoned September issue. Styled in a Burberry trench, Clinton receives praise from her fashionable pals, including Burberry head designer Christopher Bailey: "Oh, she is sooo stylish, Chelsea."
And it sounds like she likes to be:
One night [...] she turns up in the hotel lobby wearing something you might expect to see on Beyoncé: black, skintight J Brand jeans, black Rag & Bone jacket, and platform stilettos. Wow, I say. [Chelsea's chief-of-staff Bari] Lurie -- who has known Clinton since they were teenagers, when Lurie was a White House intern working for Hillary Clinton -- shoots me a look: "Don't encourage her."
We hate to break it to Lurie, but a Vogue shoot is pretty much the biggest fashion encouragement Chelsea could get. Plus she and her husband, Marc Mezvinsky, are already members of an elite social circle (royals, celebs, etc). The pair scored tickets to the 2012 Met Gala, which Marc described as "glamorous and ridiculous and over-the-top and amazing."
Not the sort of thing we'd typically associate with Chelsea Clinton, but after reading her latest feature and seeing how she rocks her Vogue-chosen duds (Burberry, Marc Jacobs), we're beginning to reconsider.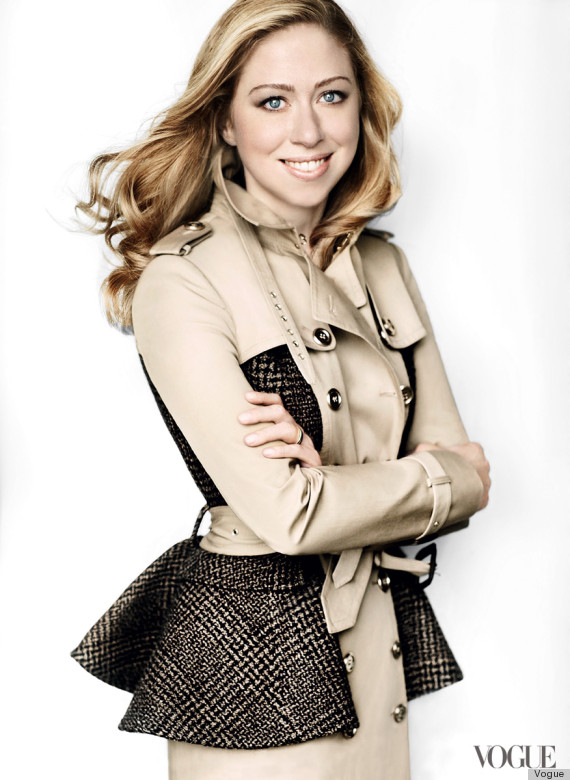 See Chelsea Clinton's style evolution!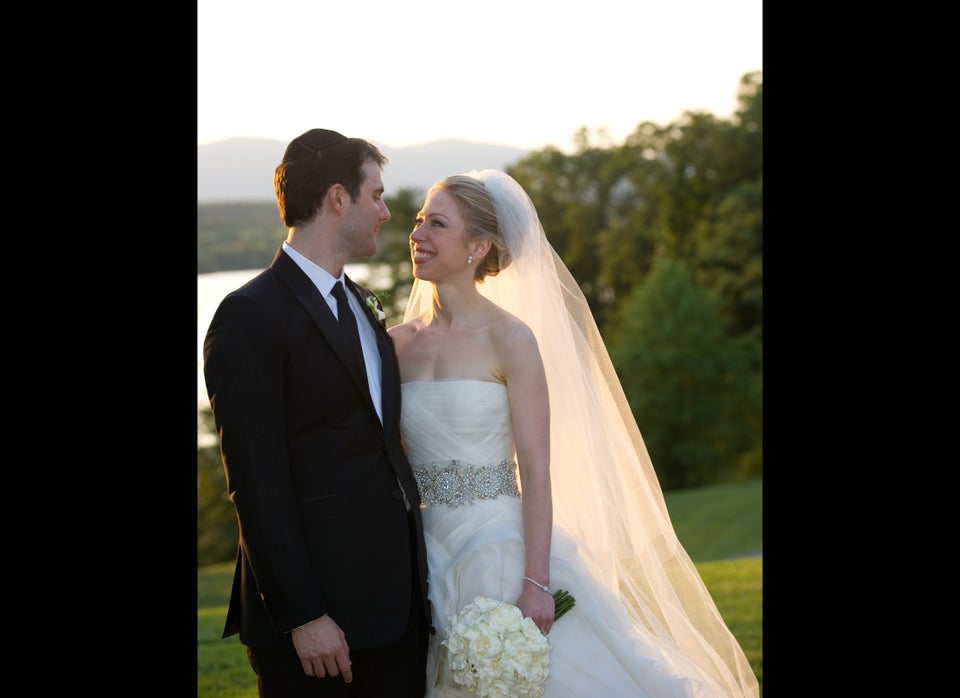 Chelsea Clinton's Style Evolution