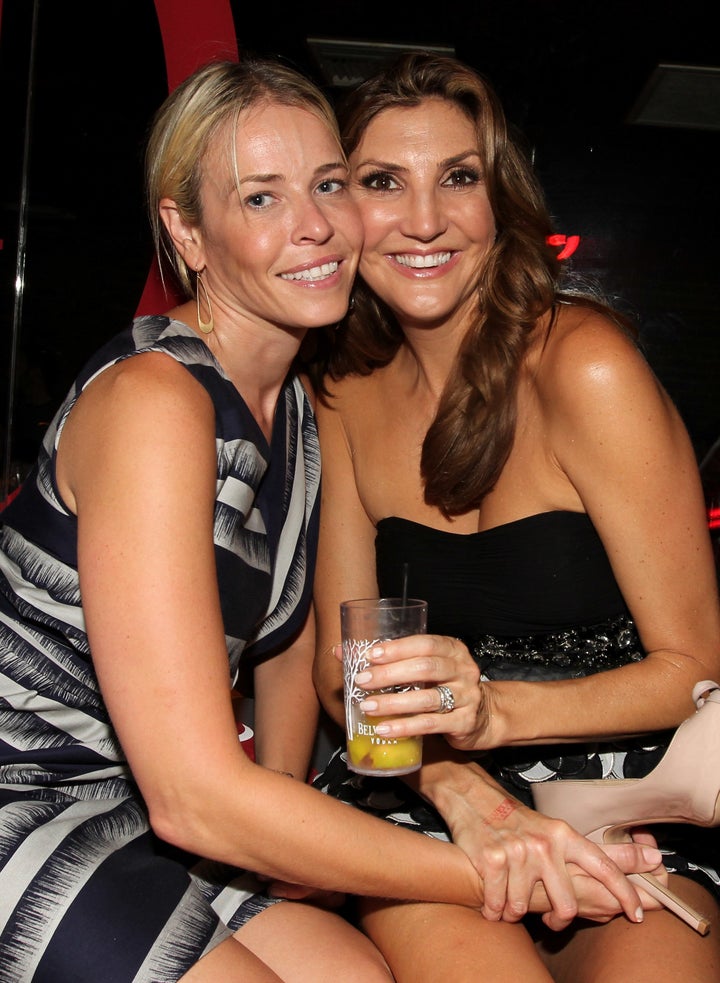 After Heather McDonald told the podcast "Allegedly" that she "lived in fear" during her time writing for "Chelsea Lately," Chelsea Handler has opened up about her own experiences with the comedian.
In an appearance on Howard Stern's Sirius XM radio show, Handler said she cut McDonald out of her social life after learning she was selling stories about her to a celebrity gossip magazine in exchange for her picture running in its pages.
"I could have fired her. I did not fire her. She had a job for four more years. I never hung out with her personally again. So I hope she was living in fear," Handler said. "It's not an internment camp. If you're living in that much fear, go get another job."
"I just thought it was a betrayal … I wasn't paranoid, I just withdrew from that whole social scene -- I withdrew from her," Handler continued. "I wouldn't hang out with her, I wouldn't be alone with her. You know, she's somebody who would love to hear about Jennifer Aniston's house on the weekend. I could never, ever share my personal life with her again."
Handler has been making press rounds for her upcoming docuseries "Chelsea Does," which features episodes that explore topics including marriage, racism, Silicon Valley and drugs.