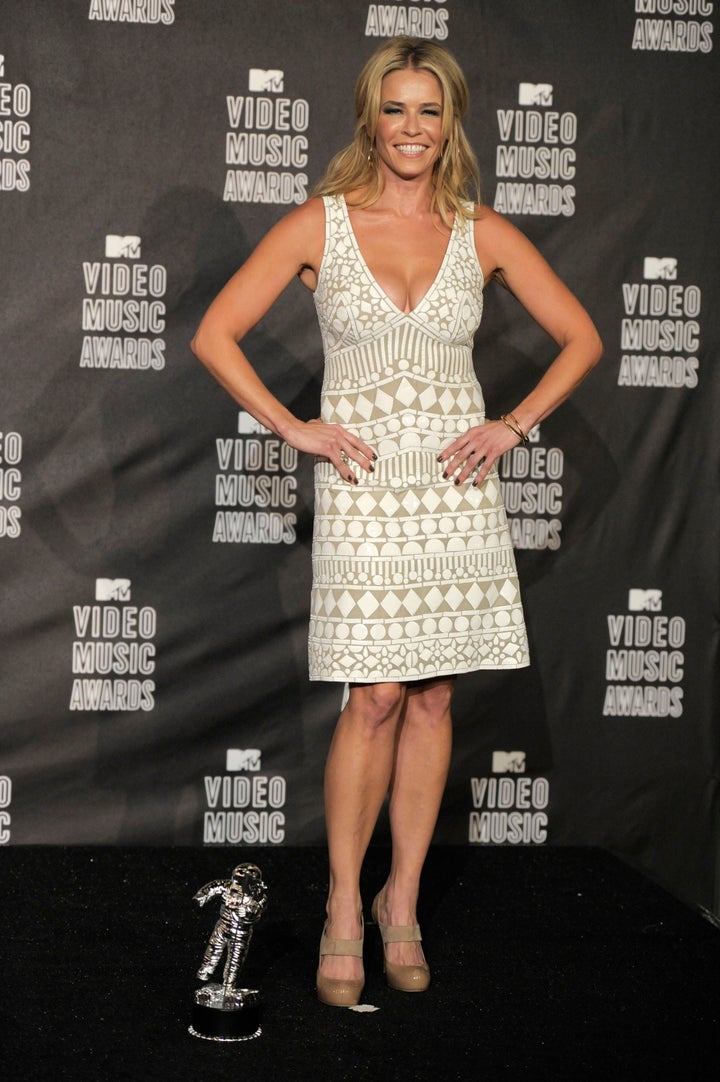 Hopefully, should this deal come to fruition, Chelsea Handler is provided a very tight script. Otherwise, the foul mouthed comedienne and actress may cause quite an uproar amongst families looking for some fun and innocent fare.
After all, Handler and Nickelodeon aren't necessarily a very obvious match. Okay, they're definitely not an obvious match.
The E! Network star is in talks to star as Victoria Justice's mother in the Nick teen comedy film, "Fun Size," according to The Hollywood Reporter. The casting would give Nick a selling point to parents thinking of taking their kids to see the movie, while it'd help Handler in her quest to diversify her career.
"I want to do something that's going to utilize my brain a little more than this show," Handler told The Hollywood Reporter in a cover story earlier this month. "I can't keep doing the same thing; my brain is bleeding. I want to do something that's more mindful and isn't celebrity-centered. I'm not looking to totally bail on E! They've done a lot for me, and I like it here... if you take away the Kardashians."
Handler has done a good job of late in winning roles in different genres and forms; she's executive producing and starring -- as her own sister -- in an NBC sitcom based on her memoir, "Are You There Vodka? It's Me, Chelsea," which will be a mid-season replacement, and will also star in the dark comedy, "Mall." She's already shot the Reese Witherspoon/Chris Pine/Tom Hardy romantic comedy, "This Means War," too.
"We're seeking out such grossness in human behavior and want such mindless entertainment," she told the paper. "'The Real Housewives of Atlanta' and some of these other shows are more racist. Or '16 and Pregnant.' Getting rewarded for being pregnant when you're a teenager? Are you serious? I mean, that makes me want to kill somebody."
Well, perhaps besides the murder part, anyway.