"Why can't your husband help you, though? He's a musician. Can't he help you dance?" she asked. "Aren't you best friends with J.Lo? Can't she help you?"
"Oh. OK. So she goes, 'OK, Leah. Do this.' And I'm supposed to be able to do it?" Remini asked. Remini did earn a respectable 21 points for her debut on the show, but she also got some rather specific feedback about one of her performance techniques.
"What the f*ck are you laughing at?" Remini shouted to the audience. "Is that not sexy?"

She did admit that "DWTS" is definitely outside of her comfort zone, but she told USA Today that's exactly why she agreed to do it. It felt like the right move after her very public departure from the Church of Scientology. "I think people are rooting for me, they are so supportive. People have been nothing but loving," she said. "Considering what I have been through this year, I figured that I am really at a vulnerable place in my life ... But I want to come from a place of strength. And it scares me do this. I want to go into it having fun. I want people to be inspired."
Catch Leah Remini every Monday at 8 p.m. ET on ABC's "Dancing With the Stars." "Chelsea Lately" airs weeknights at 11 p.m. ET on E!
TV Replay scours the vast television landscape to find the most interesting, amusing, and, on a good day, amazing moments, and delivers them right to your browser.
Before You Go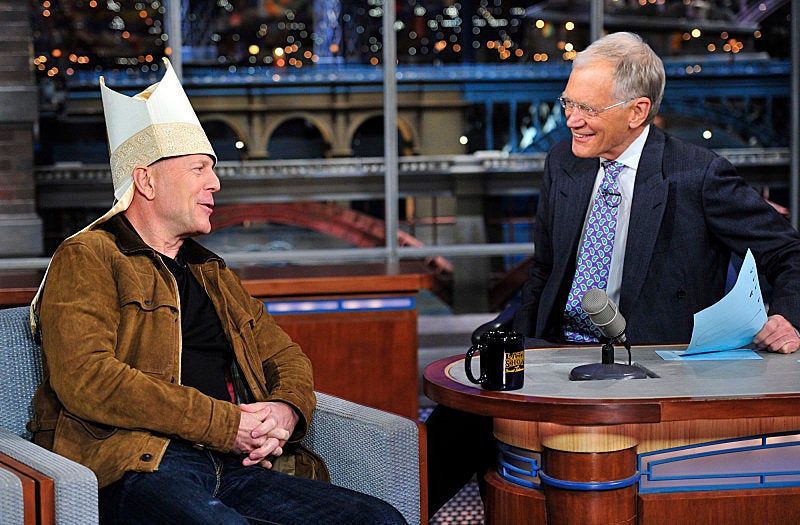 Late Night Talk Shows
Popular in the Community