Chelsea Handler has a message for journalists everywhere: all women are not the same.
Until she stepped down from her post at E!'s "Chelsea Lately" in August, Handler was the only woman hosting a late-night talk show on television. As she told HuffPost Live's Roy Sekoff on Thursday, her gender often seemed to be the only thing interviewers wanted to talk to her about.
"This isn't a reason for leaving [my show], but if one more person asks me what it's like to be the only woman in late night, I thought, 'This is a good reason to stop being the only woman in late night, so I have to stop fielding the same idiotic question,'" Handler said.
The comedian said she's sick of writers lumping female comedians into one big pile, and she takes offense to the way she's compared to other comics on the basis of gender alone.
"Journalists sometimes ... they'll say, 'Do you think there's a lot of similarities between you and Sarah Silverman? Or Lena Dunham? Or whoever? Amy Schumer?' I'm like, 'No, we're just women,'" Handler said. "Just because we're women doesn't mean there are tons of similarities. Every single one of us is vastly different."
Handler spoke specifically about New York Times television reporter Bill Carter. She had previously blasted him in a HuffPost blog after Carter wrote a piece that listed several late-night hosts and put Handler's name in parentheses, denoting that she was the only woman of the bunch.
"I always thought to write him a letter because I read an article about myself in The New York Times, and then I go, 'Why would I write Bill Carter a letter?' He doesn't deserve a letter because he obviously hates either women or me," Handler said. "I have no problem with him hating me, but I have a real problem with him having that reaction to a woman."
Sign up here for Live Today, HuffPost Live's new morning email that will let you know the newsmakers, celebrities and politicians joining us that day and give you the best clips from the day before!
Related
Before You Go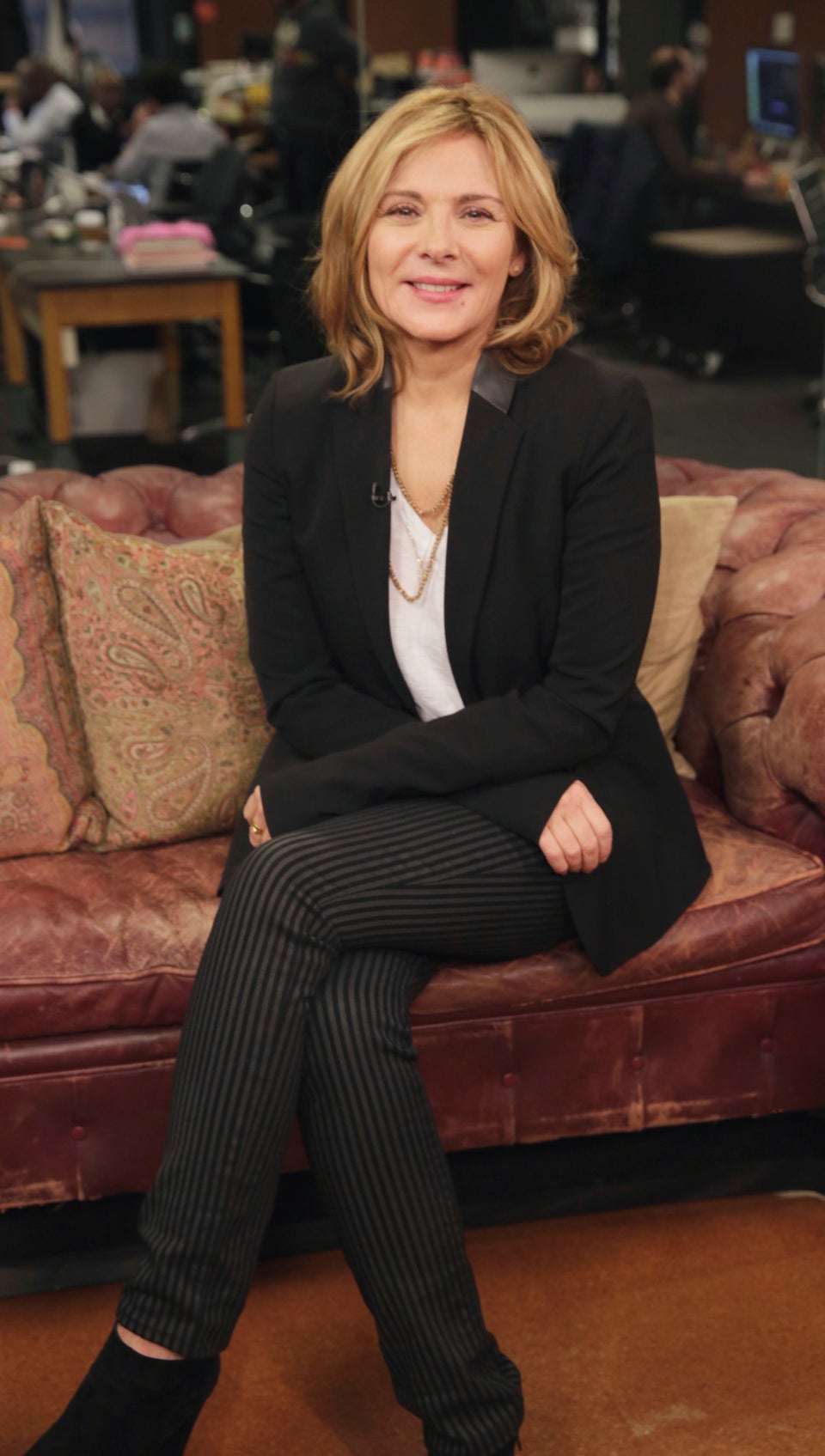 HuffPost Live's Celebrity Guests
Popular in the Community