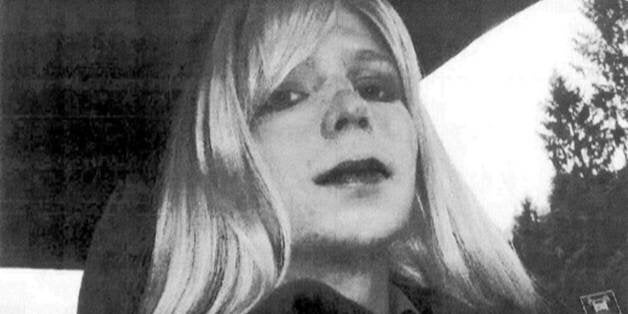 NEW YORK -- Chelsea Manning'sannouncement about her gender transition last Thursday seemed to catch many casual observers by surprise. The former Army intelligence analyst and WikiLeaks source arrested in May 2010 wanted to be known as a woman, not as Bradley.
"I want everyone to know the real me. I am Chelsea Manning. I am a female. Given the way that I feel, and have felt since childhood, I want to begin hormone therapy as soon as possible," the 25-year-old Manning wrote. The day before the announcement, a military court gave Manning a 35-year sentence for leaking 700,000 files to WikiLeaks.
To many LGBT advocates, Manning's declaration came as a relief. They had struggled for years over how to handle the numerous signs suggesting Manning's desire to transition. Now, The Huffington Post has obtained another data point in Manning's long, mostly private transition to transgender woman: an email Manning sent to a leading "don't ask, don't tell" researcher asking for advice on military service for transgender people.
That email, with the subject line "Questions," arrived in researcher Nathaniel Frank's inbox on April 28, 2010.
"I'm doing a little research, and I have a few questions regarding Transgender people and the U.S. Military," Manning wrote. "What laws / policies bar servicemembers from seeking name changes, birth certificate changes, and hormone replacement therapy, etc? … What changes would be required for these policies to feasibly allow a soldier to transition in the military?"
That email came four days after Manning sent the non-commissioned officer in charge of discipline in her Army intelligence unit an anguished email titled "My problem" with an image of herself in a woman's wig and makeup attached.
The email also came just days before a dramatic late-night counseling session on May 8, 2010, in which Manning made a "revelation" about her gender identity to her Army psychologist, Capt. Michael Worsley. Manning was in fact in the process of being administratively separated from the Army because of Worsley's diagnosis of gender identity disorder (a condition now known as gender dysphoria), which Worsley felt could only be effectively treated outside of the Army.
Transgender people are not allowed to publicly serve in the military, and the Army does not provide soldiers with hormone therapy. Manning's lawyer introduced the "My problem" email, as well as Worsley's testimony, during the sentencing phase of the trial to show the judge overseeing the case that Manning was under extreme stress when she made her leaks. The testimony suggested that Manning's judgment about the consequences of her actions had been affected by the stress.
When Manning was in her early teens and still identified to many as male, the future Army private told one companion she was gay. Manning also told some friends in her unit that she identified as a gay male, and was sometimes harassed by others who simply assumed that she was a gay male. A year before that 2010 "Questions" email, Manning wrote to Frank describing this harassment.
Sent on May 16, 2009, before Manning deployed to Iraq, the email was titled "Need help." In it Manning thanked Frank for his book Unfriendly Fire, which makes the case for why "don't ask, don't tell" was not working.
Then Manning said she needed help: She was an Army intelligence analyst and in the past few days had found herself in a "situation." Among a number of other issues, she was being harassed because of her political views against the objectification of women, for marriage equality and for keeping an open mind while writing Army intelligence reports.
All those together, Frank said, raised a "a little gay flag." He assumed Manning was a gay man living in the Army and referred Manning to support groups for gay service members.
"I wasn't seeking advice from you, and apologize if it seemed I was. I've already been in contact with those resources. I don't know why, but I just had to write an e-mail to you," Manning wrote back, according to Frank.
Frank said that the time he received the messages, it was not uncommon for service members to contact him with similar emails. He didn't think much of it until November 2010, when he got a call from the FBI.
Two agents interviewed Frank in a Manhattan office over his interactions with Manning, Frank said. It was only later that he learned Manning had used his name as a pseudonym for someone at WikiLeaks -- possibly Julian Assange -- in chat logs in Iraq.
When asked asked about the emails, Manning's lawyer told The Huffington Post that he had not seen the "Questions" email before and thus could not confirm its authenticity.
Those logs led directly to Manning's arrest when Lamo handed them over to law enforcement, but they also revealed that Manning wrote she "wouldn't mind going to prison for the rest of my life, or being executed so much, if it wasn't for the possibility of having pictures of me ... plastered all over the world press ... as boy."
Military investigators also acknowledged in pretrial hearings in 2011 that they found pamphlets about transitioning genders in Manning's room in Iraq after she was arrested.
Those suggestive facts put LGBT advocates in a difficult position: they wanted to respect Manning's chosen gender, but her arrest put her actual wishes in a state of indeterminacy, behind the veil of military custody. Manning's lawyer David Coombs told the "Today" show that they decided to keep Manning's true gender hidden to avoid the announcement of a gender transition from overshadowing the case.
"It's really unfortunate that she was in the process of coming to terms with it, and doing self-exploration before she was arrested, which meant that she didn't really have the opportunity to come out on her own terms," said Rainey Reitman, co-founder of the Bradley Manning Support Network. The group's name is changing to the Private Manning Support Network.
Some within the trans community chided Manning supporters for failing to use a feminine pronoun, but Reitman said the Support Network chose to use the male based on conversations with friends and Manning's lawyer.
Now that Manning has released an official statement on her gender, LGBT advocates are breathing a sigh of relief that the situation has been settled. Reitman and others, meanwhile, are starting a new battle: convincing those in the LGBT community who kept Manning at arms' length out of the perception that she might slow down the repeal of "don't ask, don't tell" to support her now, and winning over the press.
"I do want the record corrected as completely as possible whenever it can be," Reitman said. "But it's also disappointing when huge newspapers are still willing to cover her coming out as trans, but were far more reluctant to talk about war crimes she revealed and the over-the-top prosecution against her."
Read the full April 2010 email from Manning to Frank:
From: Bradley

Subject: Questions

Date: April 28, 2010 4:35:30 PM EDT

To: Nathaniel Frank

Dr. Frank,

I'm doing a little research, and I have a few questions regardingTransgender people and the U.S. Military. If you can't answer them, thencan you refer me to someone who could find out?

1. What laws / policies (Federal Law? Military Policy?) actually bar aservicemember from continuing to serve when diagnosed by a mental healthspecialist with "Gender Identity Disorder" via the DSM-IV-TR? Is itsimply because its within the DSM-IV-TR?

2. What laws / policies bar servicemembers from seeking name changes,birth certificate changes, and hormone replacement therapy, etc?

3. What changes would be required for these policies to feasibly allow asoldier to transition in the military? Congressional changes? Policychanges? Judicial precedents?

I'm looking for the actual references and documents that make up thepolicy, and I'm already noticing its not as clear cut as the DADTfederal law.

Thank you,

-- v/r

Manning, Bradley E.
Before You Go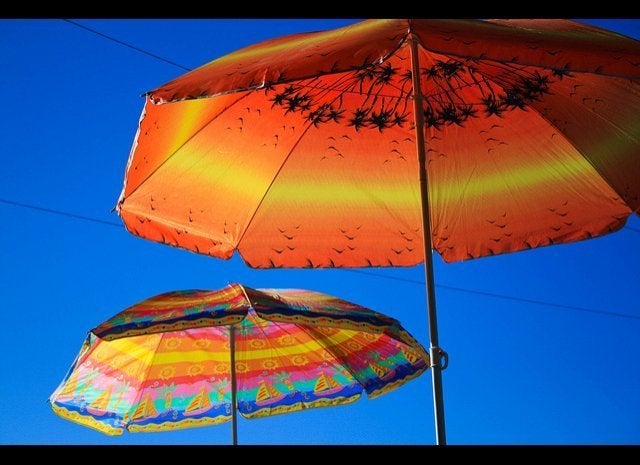 15 Things To Know About Being Transgender By Nicholas M. Teich
Popular in the Community